When the snow finally starts to melt away in the Westfjords of Iceland it reveals a whole new picture with different colors. The spring can be colorful and colorless at the same time. Sometimes it is charming and sometimes it is dull just like life itself.
Soon the colors of green will replace the beige and gray colors and most of the snow will melt.  That day was just a little bit dull, but with a lot of charm such as the mountains in Alftafjordur and Snowy Coast with its diminishing patches of snow that may or may not last until the next winter.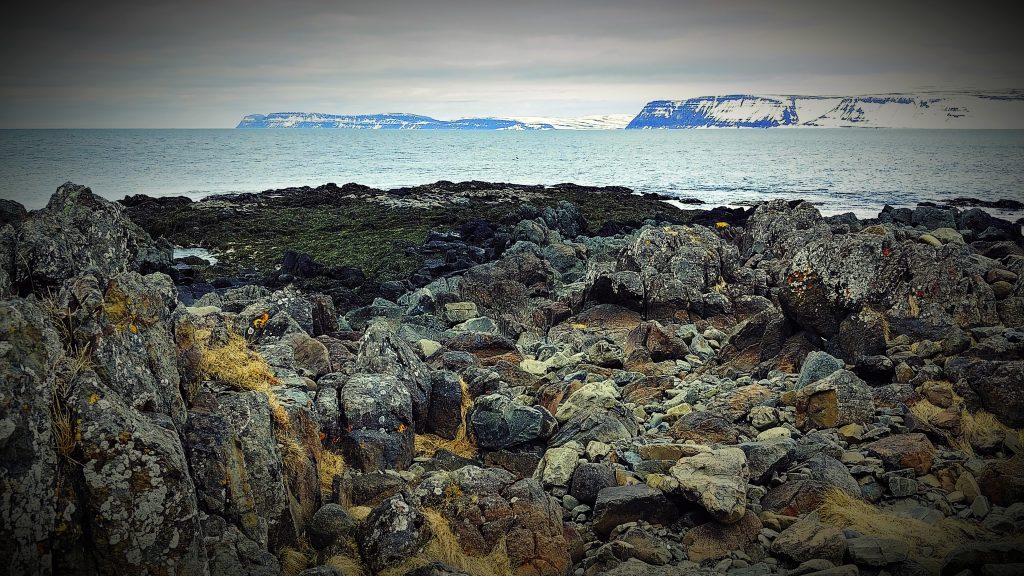 The sound of the birds along the shore reminds you of the days ahead where everything is about to burst into life, the summer life, with a smorgasboard full of bright colors.