I've occasionally heard and read about Strandarkirkja church, which is located on the south coast of Iceland, on the road between the communities of Eyrarbakki and Þorlákshöfn. So it was time to pay a visit, and I was not disappointed.
The mountainous south coast of Iceland is famed not only for its magnificent landscapes and tremendous waterfalls but also for its rich maritime history. Amidst the region's enthralling beauty lies a simple yet famous structure: Strandarkirkja Church. This old church, perched on the North Atlantic Ocean's coastline, has earned a reputation for being a beacon of hope and a lifeline for mariners in difficult situations. In this blog post, we'll look at the interesting history and continuing impact of Strandarkirkja, a place that inspires awe and reverence in both locals and visitors.
A Proud Maritime History
Strandarkirkja Church's history stretches back to the 10th century, when Iceland was first settled. During this time, the residents of Iceland relied primarily on fishing and trading, and maritime journeys were an essential component of their existence. Sailors faced enormous risks every time they set out in the North Atlantic Ocean's unpredictable and hazardous waves. Legends tell of severe storms and merciless waves that claimed numerous lives and ships along Iceland's shore.
The History of Strandarkirkja
Strandarkirkja, which translates to "Church on the Beach," was founded about the year 1200 at Selvogur in southern Iceland. According to local mythology, the church's roots are entrenched in a miraculous incident that reinforced its link to the sea and its duty as a guardian for mariners. According to the account, a party of foreign sailors became stranded and in great peril during a fierce storm. Desperate for help, they made a sincere pledge that if they survived, they would erect a cathedral in honor of the Virgin Mary near where they landed.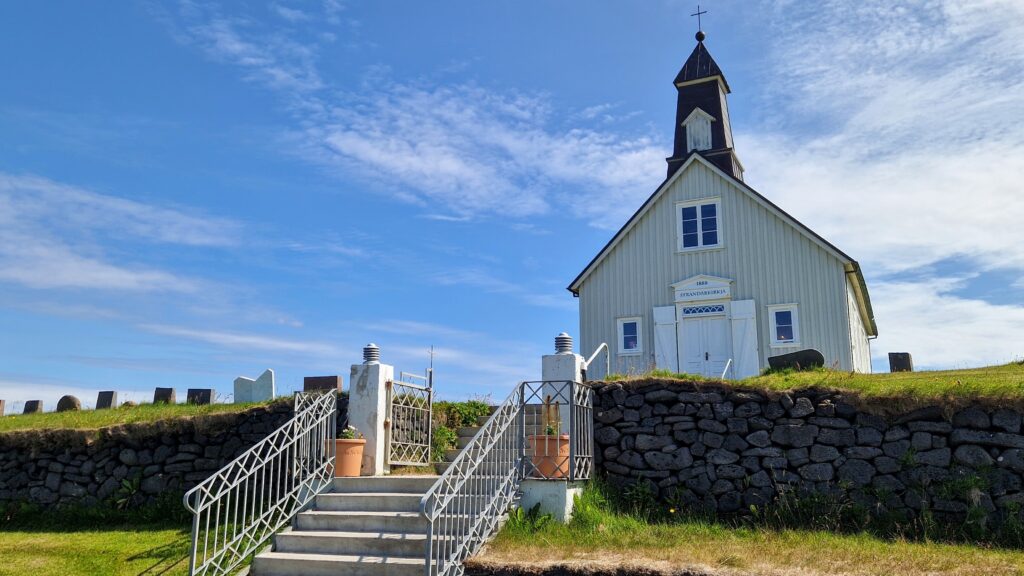 Getting Through the Storm
The storm ultimately passed, and the sailors made it safely to land, where they honored their commitment by constructing Strandarkirkja Church. The church has been rebuilt and renovated multiple times over the ages, each time retaining its modest, rustic charm and steadfast link to the sea.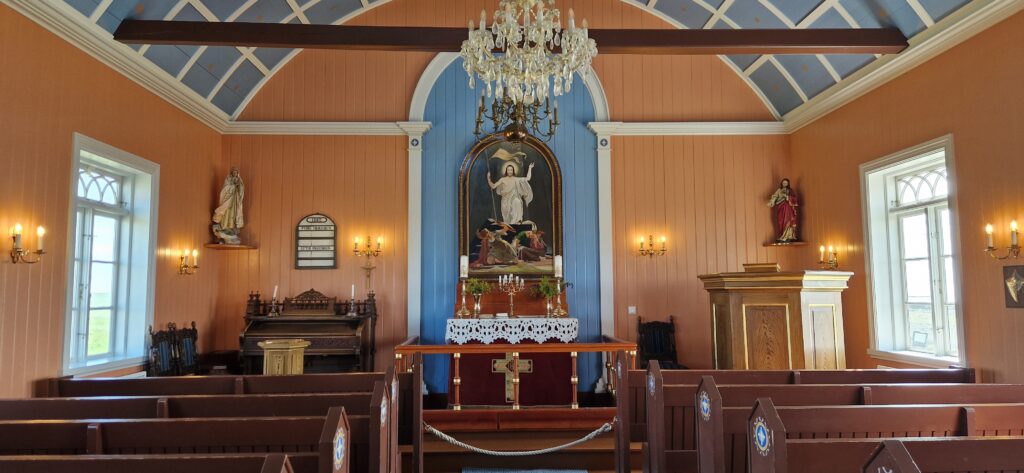 A Lighthouse for Sailors
Strandarkirkja's distinct history has solidified its image as a haven for seafarers seeking refuge from the hazards of the sea. It has been a tradition for seafarers to visit the church before starting on their trips, asking for the Virgin Mary's blessings for a safe voyage. Sailors frequently leave signs of their gratitude for safe passage, such as miniature ships, candles, or other marine artifacts.
A Pilgrimage Site
The relevance of Strandarkirkja Church extends beyond its link with the marine community. The church has become a center of pilgrimage for individuals from all walks of life over the centuries. Its tranquil setting, tucked between the wide ocean and breathtaking mountains, makes it an ideal place for introspection and spirituality.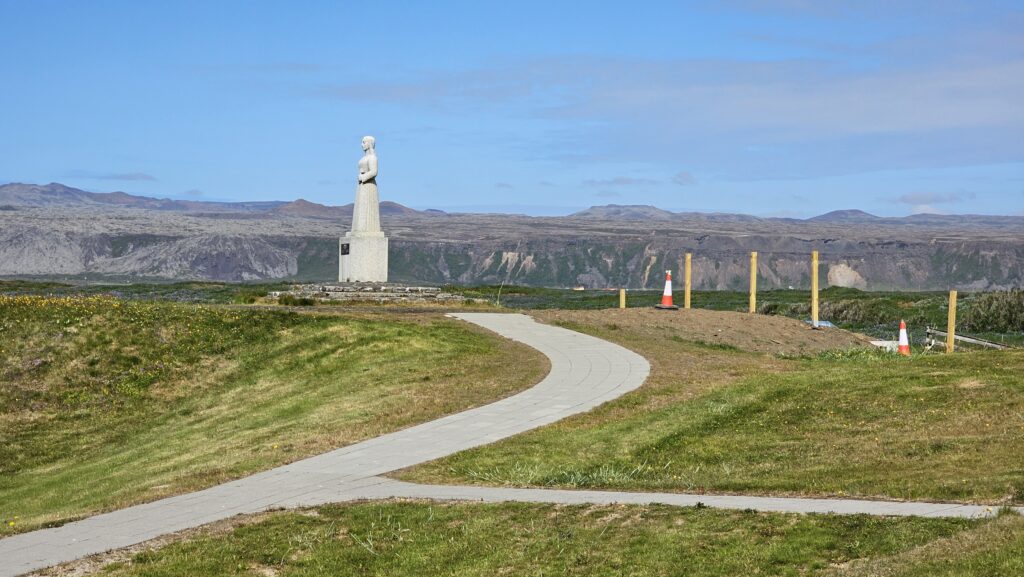 Today I'm going to Strandarkirkja
A visit to Strandarkirkja is a must for those enjoying the splendor of Iceland's south shore. The simple facade and basic interiors of the church inspire a sense of tranquility and calm, providing a break from the hectic world. Visitors can also enjoy the stunning coastline views and possibly catch a sight of local fishing boats sailing the waters while exploring the area.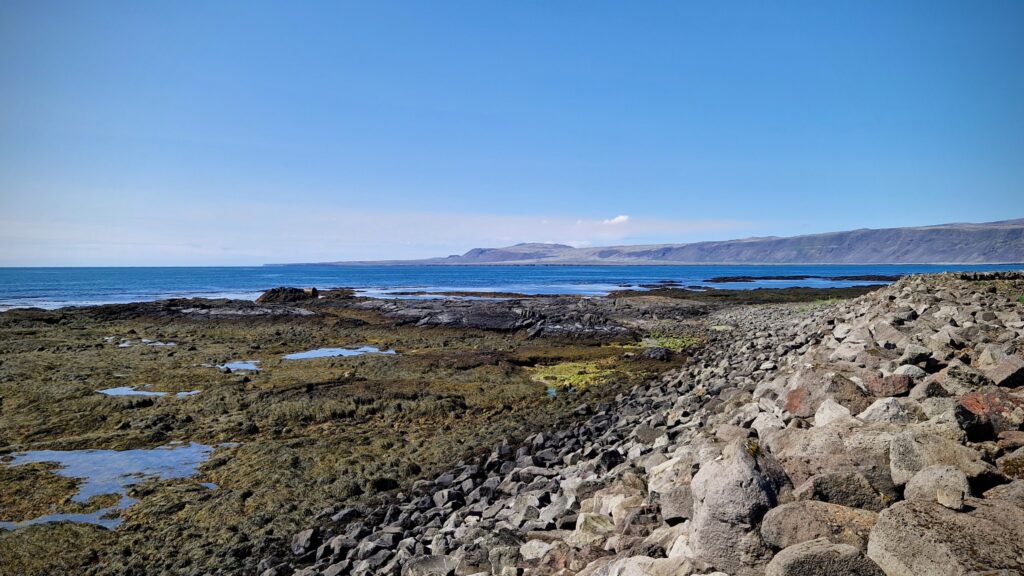 The continuing legacy of Strandarkirkja Church as a defender of mariners and a symbol of hope attests to Icelanders' deep ties to the sea. Its tale exemplifies the human spirit's tenacity in the face of natural forces, as well as the importance of faith and tradition in establishing a community's identity. While exploring Iceland's gorgeous south coast, stop by Strandarkirkja, a timeless reminder of Icelanders' enduring bond with the sea.