Kirkjufell in Grundarförður is one of the most photographed mountains in Iceland. Its pristine beauty is undeniable as it stands tall in its entirety with no other mountain casting its shadow on it.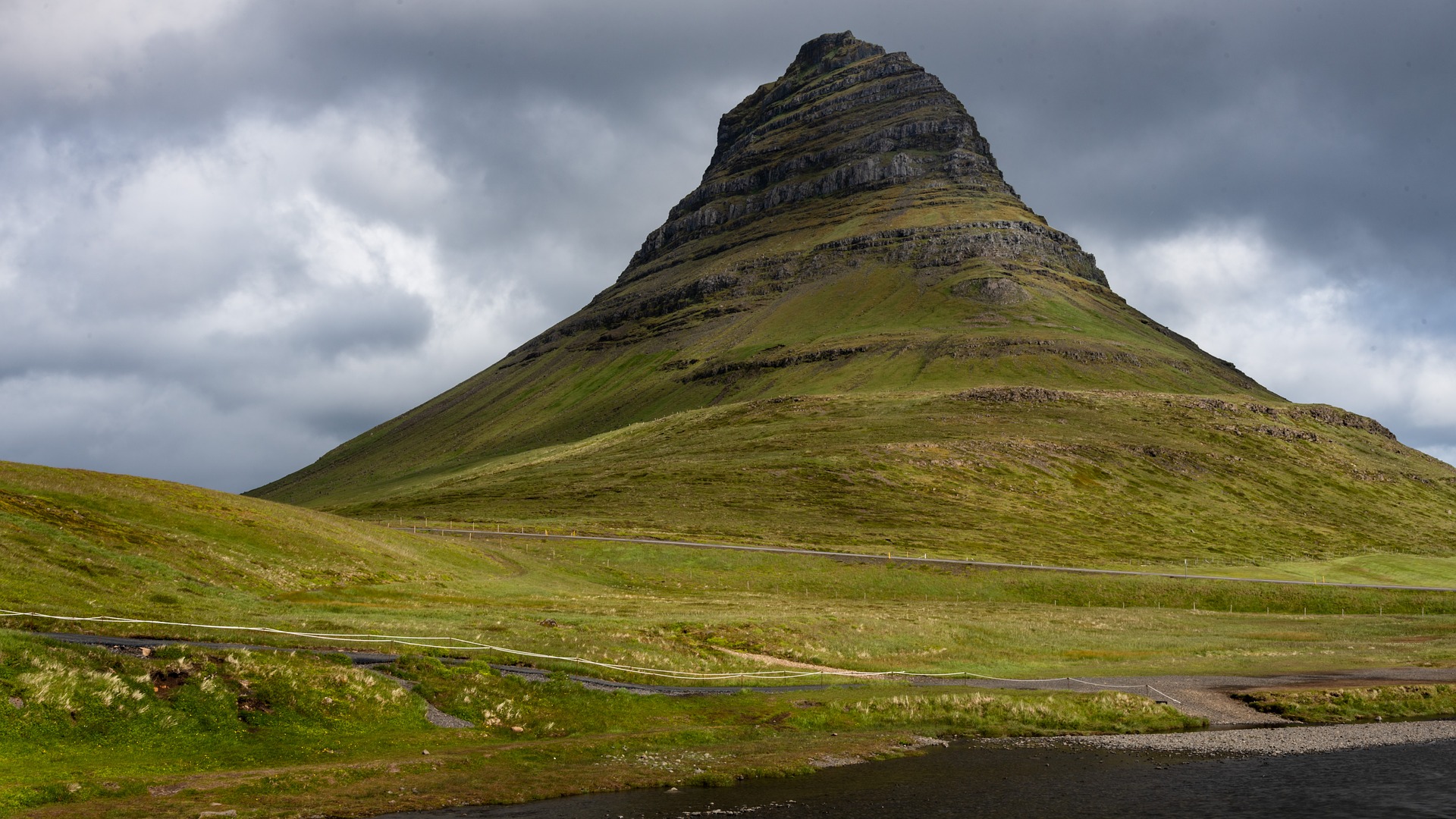 Image by MustangJoe from Pixabay
There is a mountain in the Westfjords that has certain similarities to Kirkjufell. It's name is Kirkjubólshlíð and its the featured photo at the top of this post. Therefore both of the mountain names start with the word "kirkju" or "church" in English. The second part of the name has similar meaning also. "Fell" is another name for mountain and "hlíð" means a "hillside". The top part of the mountain is called Ernir.
The mountain in the Westfjords will never be photographed as much as Kirkjufell, but it deserves a shot if you are passing by.
Here is a video showing dare devils skiing down mountains in the Westfjords.