The museum Glaumbaer (Glaumbær) is situated just off road no 1 when driving from Varmahlid to Saudarkrokur. It is one of the main attractions for tourists in Skagafjordur.
Glaumbaer is a collection of old houses that can be dated back to the 11th century. It is also a vicarage and an old church. Glaumbaer houses a display from the district museum in Skagafjordur.
The houses in Glaumbaer are made mostly of turf and rocks which was the method of building houses in Iceland for centuries. It might be of interest to visitors wishing to view Icelandic heritage to see the buildings in Glaumbaer. Glaumbaer museum is located at a beautiful setting overlooking the fertile Skagafjordur.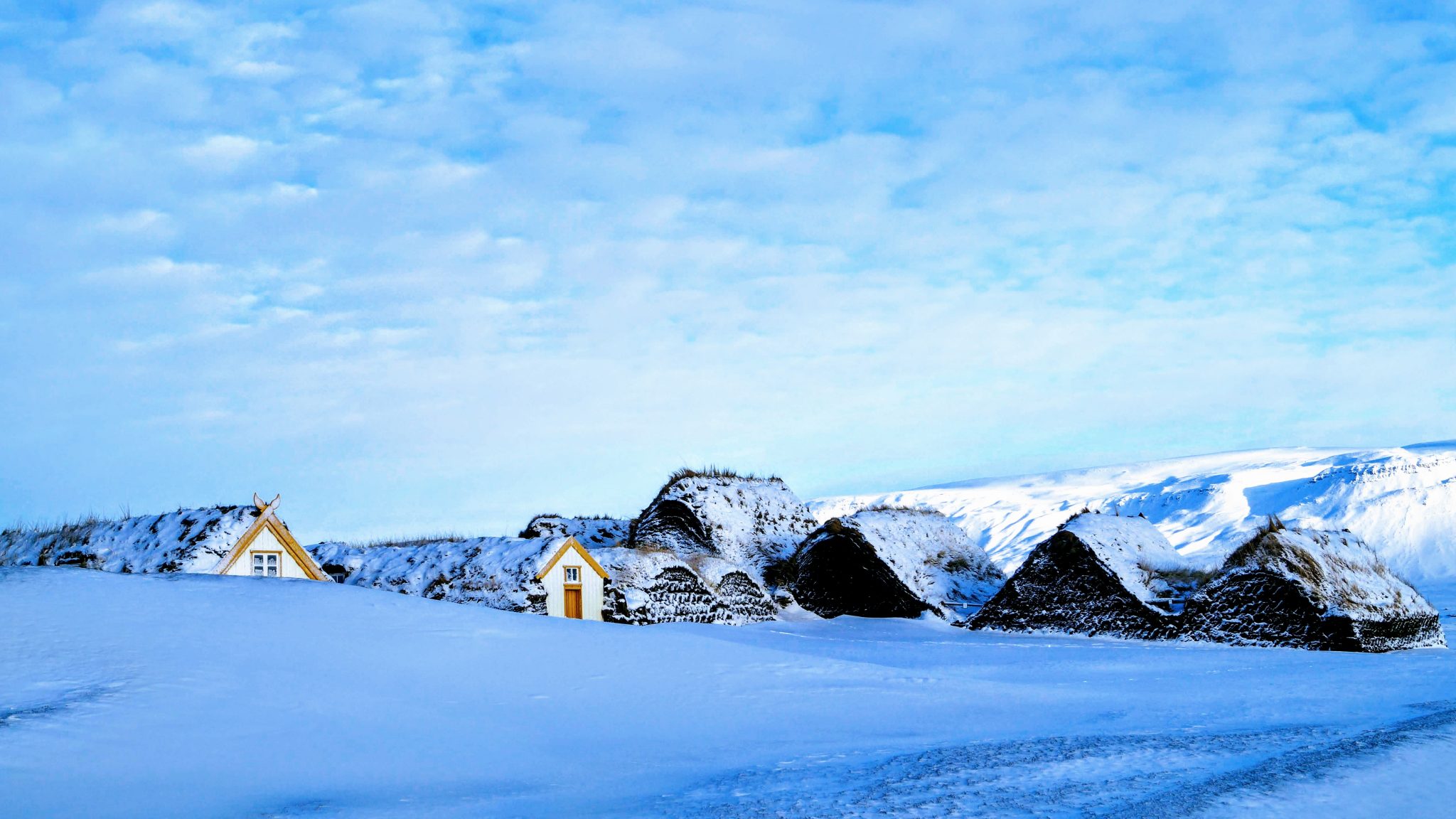 Winter view of Glaumbaer, the old turf houses, in the bright and beautiful Skagafjordur area.