Goðafoss is one of my favorite waterfalls in Iceland, and I am a great lover of Icelandic waterfalls in general. There is excellent access to the waterfall, and regardless of whether you are in a rush or not, you won't have any trouble taking in the breathtaking majesty of this one-of-a-kind waterfall.
The Goðafoss waterfall, which can be found in the north central part of the country in close proximity to the Sprengisandur highland road, is often regarded as one of the most popular waterfalls in Iceland. It is known for its impressive size and beauty and is often referred to as the "Waterfall of the Gods."
The waterfall has a width of roughly 30 meters (98 feet) and a height of approximately 12 meters (39 feet). It falls in two tiers over a cliff that is shaped like a crescent moon. The water originates from the river Skjálfandafljót, which is one of the longest rivers in Iceland and stretches for more than 180 kilometers in total (112 miles).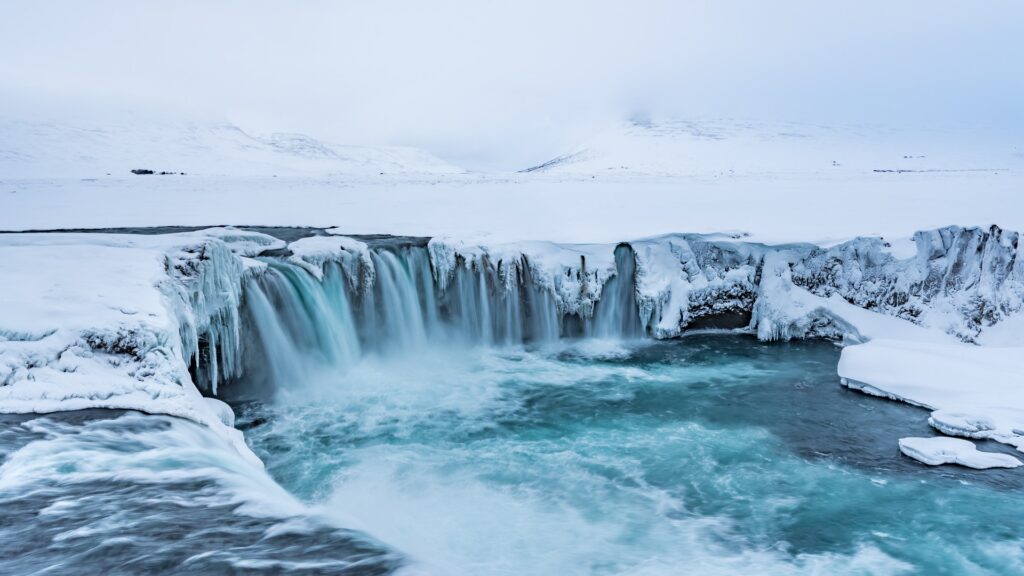 The name "Goðafoss " translates to "Waterfall of the Gods" in Icelandic, and a local tradition holds that the name was bestowed upon the waterfall as a result of an important historical event that took place in the year 1000. During that historical period, Iceland was a pagan country, but its population was thinking about making the switch to Christianity. It is said that the lawspeaker of the Althing, Thorgeir Thorkelsson, hurled his statues of the Norse gods into the waterfall, signaling his conversion to Christianity and the beginning of Iceland's transformation into a Christian nation.
Nowadays, Goðafoss is a well-known tourist destination, and tourists may take in views of the waterfall from a number of distinct vantage points. There is also a walking trail that leads to a viewing platform. From the platform, you can get a great view of the waterfall and the area around it. It does not matter if you are interested in the history of Iceland, the natural beauty of Iceland, or if you are just searching for a wonderful area to take in the views and sounds of Iceland, Goðafoss is an attraction that you should not miss.