Buna river is a local waterfall in Skutulsfjörður. It is, as many of the small waterfalls in our fjords, magnificent in spring and modest in fall.
Hiking upwards along the small waterfall Buná is a relatively easy hike but all upwards along a steep, a little wet path. It is perfect to experience the force of spring. A rope has been strung in a few places to help hikers up the steepest part making hikers afraid of heights breathe a little easier.
This early summer day felt springlike with the river at a high as the snow melts into it all along the mountain. There is however a promise of good berry picking season with the tiny beginning of reddish-purple bilberries everywhere we walk.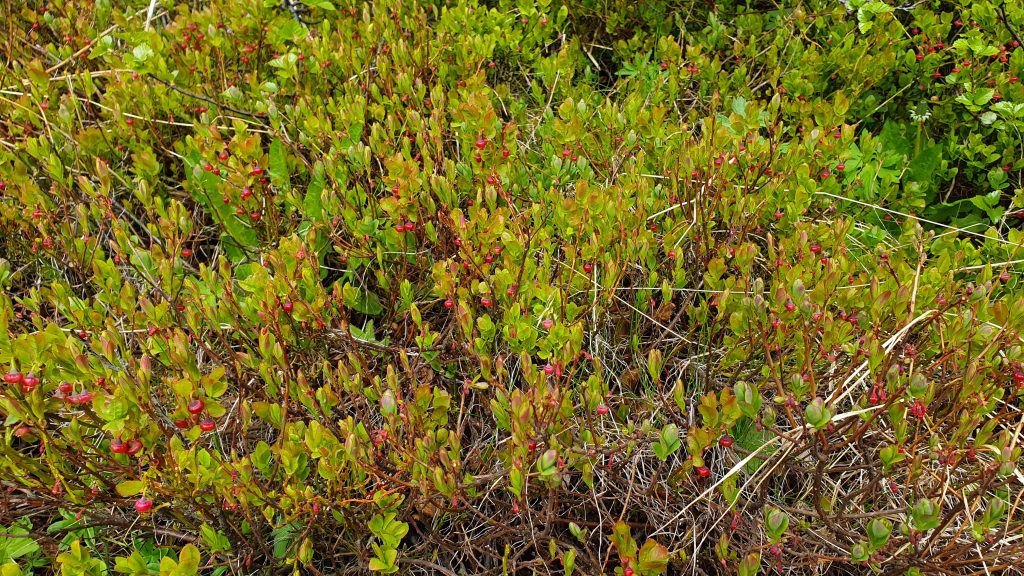 Walking up along Buná and walking along the edge of the hill is a perfect little 1-2 hour hike for visitors to Isafjordur as the camping area is situated right below Buná waterfall giving campers a perfect view of the pounding water and the perfect experience of falling asleep and waking up with the sound of water, chirping of birds and just nature at its best.