It did not go unnoticed in Isafjordur, Akureyri, Grenivik and Reykjavik when one of the most special yachts in the world came to visit last year. This visit was recalled when I saw in the world news that the property of the boat's owner, including the yacht itself, had been frozen.
As can be seen in the pictures, this is no ordinary yacht and is more reminiscent of a floating fortress or warship rather than a yacht. What was also very interesting is that the tender boat is in the same style as the yacht and very fast.
We were on a trip last year in Grenivik and the yacht was out in Eyjafjordur. I will never forget when the tender boat came ashore and saw the boatmen carrying supplies ashore and then on board a van. Meanwhile, the owner stood still and watched without moving or helping. It was clear that there was a class division.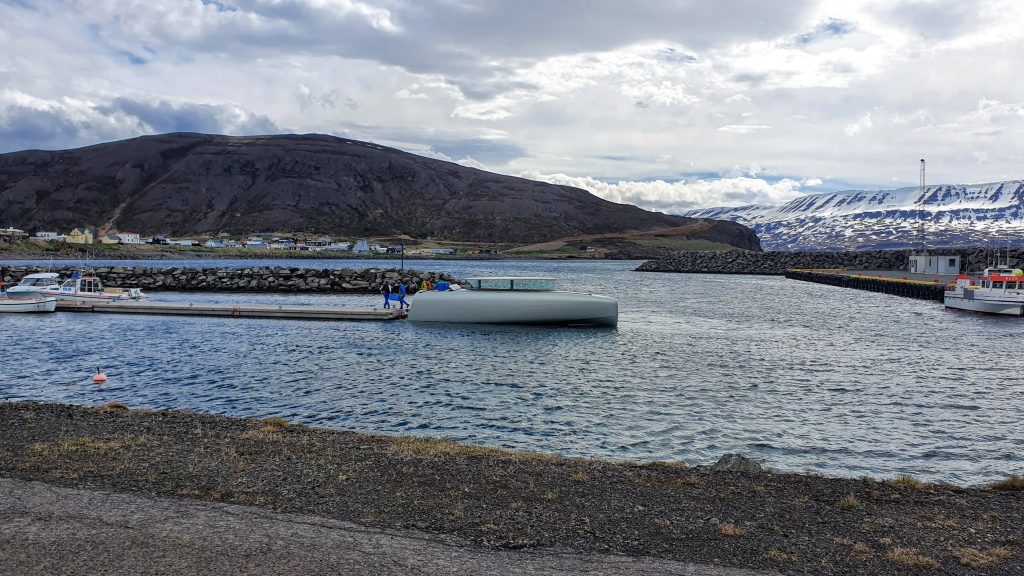 It's a bit symbolic that one of the pictures we took of the yacht in Grenivik is in front of a wooden structure that could today in light of world news be interpreted as a multiple "f ** k you" sign. Maybe it is a good way to show solidarity with the soldiers on Snake Island with this picture.