It is always fascinating to see the elements of nature at play in the springtime. This day we noticed a small creek had turned into a small but beautiful waterfall.
Last winter delivered a lot of snow on the mountains of the Westfjords. Now this snow is melting in the mountains as the weather becomes warmer with occasional rain. This day it was warm with clear blue sky and almost no wind. The melt on the mountain in Hestfjordur turned the small creek into a small but powerful waterfall as it gushed down the mountain.
Then we looked to the other side of the road and there it was, more beautiful than ever, the mountain Horse and the fjord Hestfjordur with its beautiful hills that are turning green. The sea was perfectly still. It was the moment just before the slow wind would create its ripples.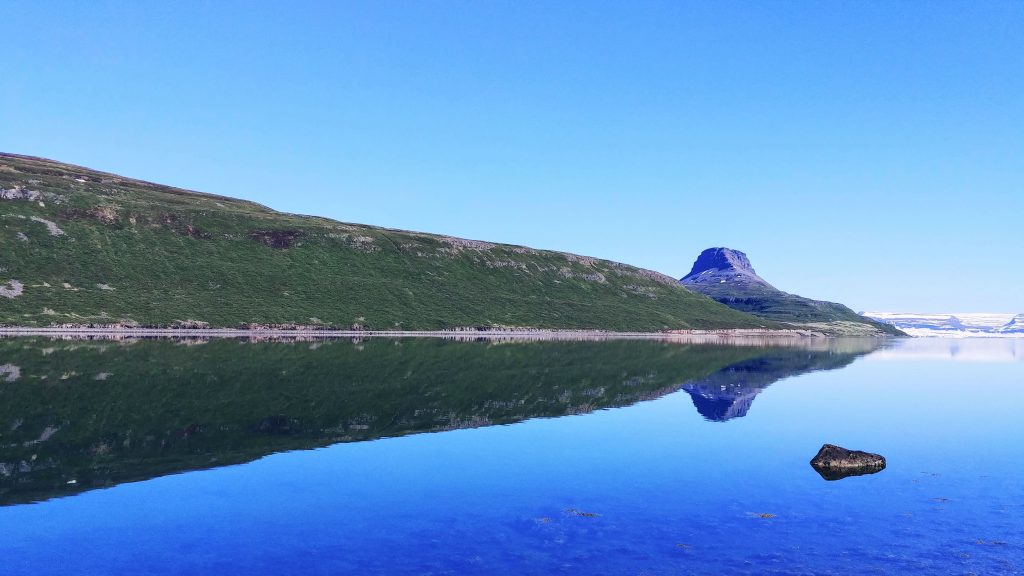 It was a perfect moment with two magnificent scenic views.