Öxarfjörður is a bay that lies between Tjörnes and Melrakkaslétta in the northeast and is on the way between Húsavík and Ásbyrgi.
The bay is about 30 kilometers wide. Tjörnes beach is high and steep and there is a very good view of Öxarfjörður from a great viewing platform located there.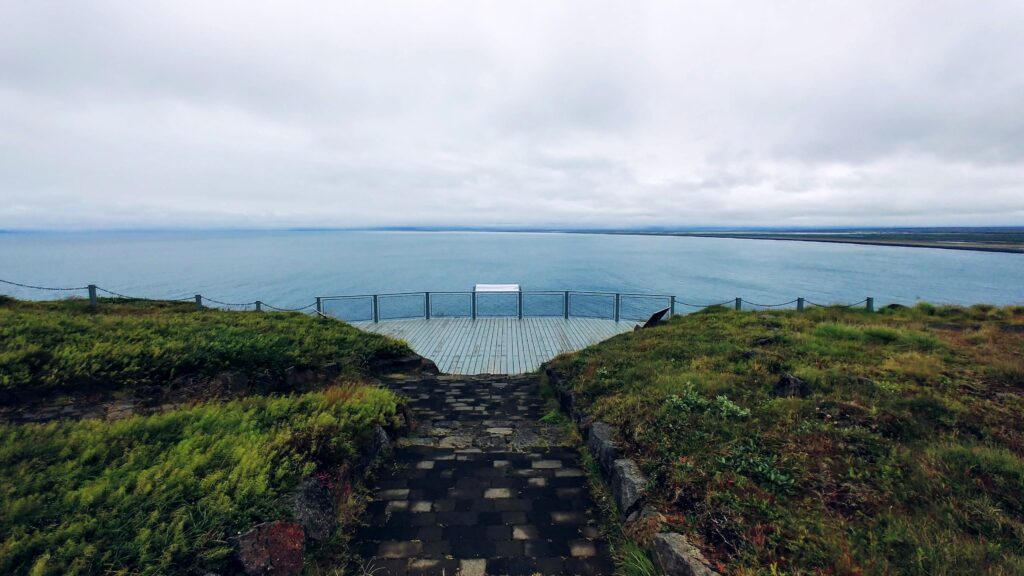 The beach at the bottom of the bay has wide black sand beaches. In the old days, sea ice often reached the bay and sometimes polar bears came to visit with the ice and went ashore. It also happened that the ice drove whales and trees to the beach in front of it and it was considered luck for the locals when it happened.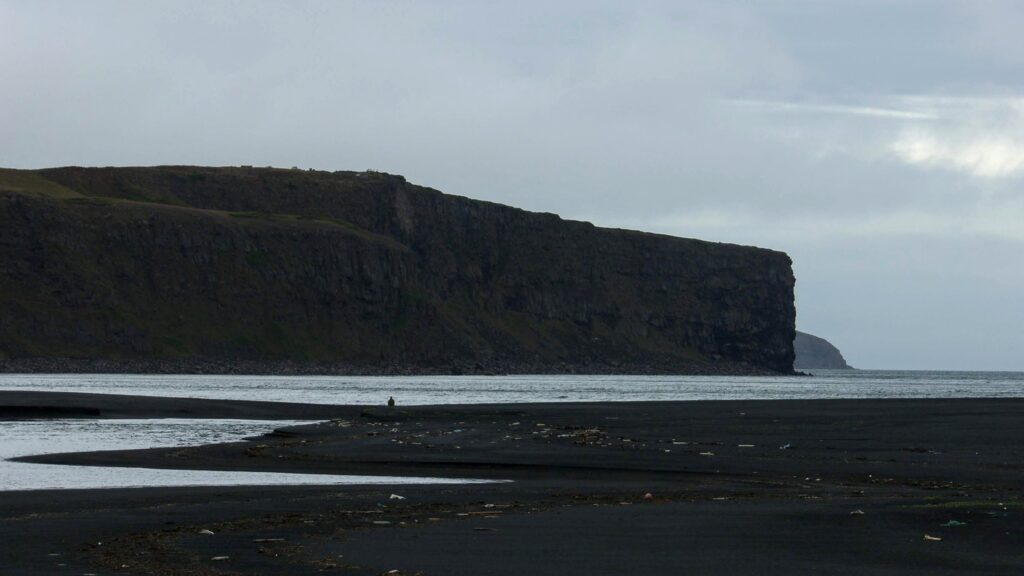 It is magnificent to stand on the viewing platform at Tjörnes in good weather and admire this great bay with its great black sandy beaches and look at the blue and vast North Atlantic Ocean.
We always have a good time on the platform when we pass by. Although the purpose of the trip may be to go to Ásbyrgi or the villages on Melrakkaslétta and Langanes, it is not possible to drive over Tjörnes without stopping and taking in the fresh Atlantic air and admiring the grandeur of Öxarfjörður.
Öxarfjörður and Tjörnes are a part of the Arctic Coast Way. The Arctic Coast Way is split into three parts; Coast of Sagas and Mythology, Coast of Fishing Towns and Heritage and Coast of Elemental Nature. It is 800 km by car starting in the village of Hvammstangi and ends in the village of Bakkafjörður.