Almannagjá is a rift that lies west of Þingvellir. The rift is one of the most famous landmarks in the Þingvellir area and it is an interesting experience to walk along it.
Almannagjá is about 8 kilometers long and can be walked to a large extent. Almannagjá  separates the European and American plates that makes it a unique place to see the movement of the earth in a greater context. It's incredibly fun to keep that in mind when walking along the rift.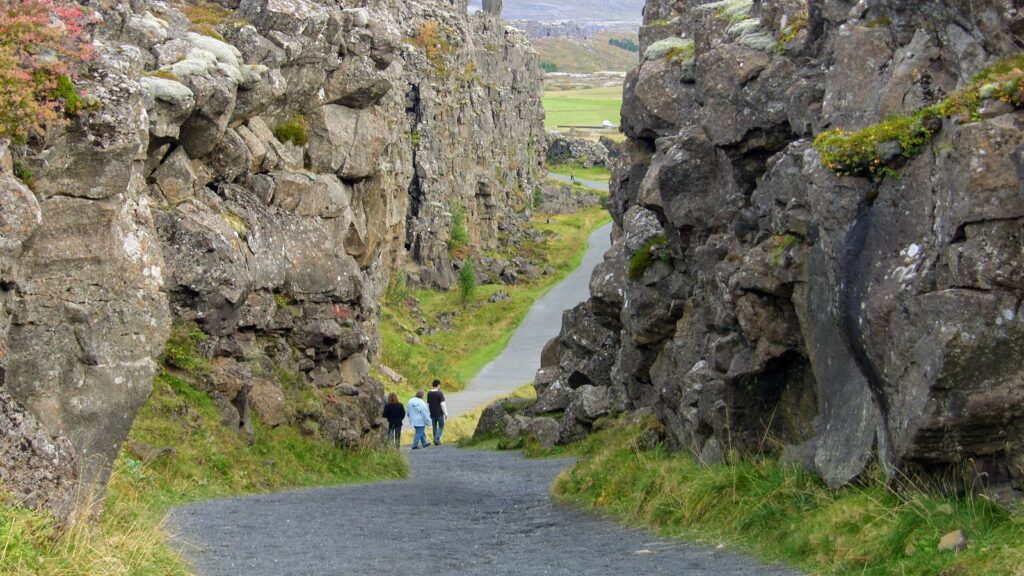 We have visited Þingvellir countless times and walked many times along Almannagjá. We will never be disappointed. There is always something new to see and experience. Autumn is a particularly great time to visit Almannagjá and Þingvellir and experience the incredible color splendor of the surroundings when the autumn colors dominate.
During the last visit, we discovered a narrow fissure that lies next to Almannagjá and the fissure was used in ancient times to hang people up as punishment.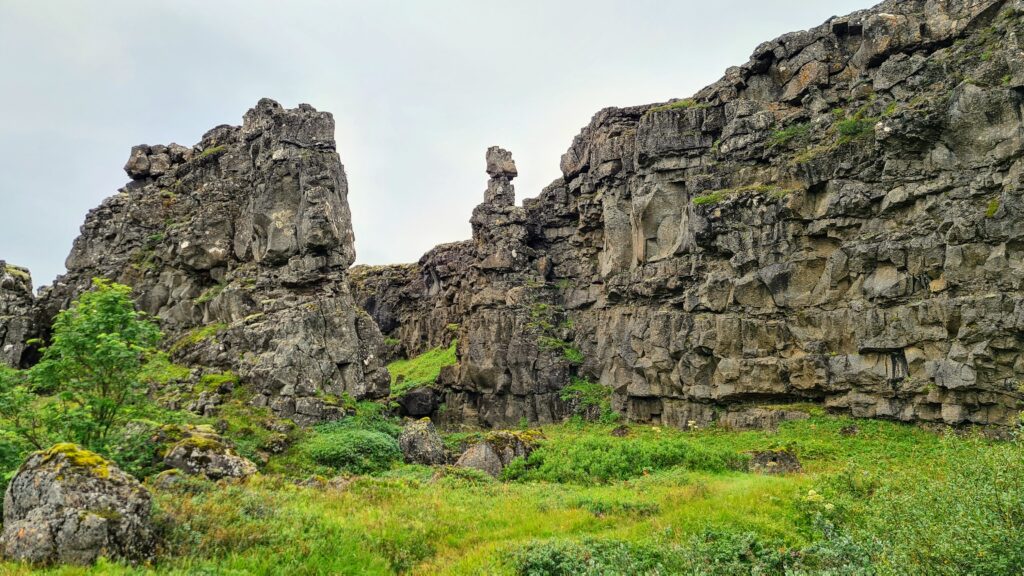 Þingvellir was a place of parliament in ancient times and the punishment of people had to be determined and sometimes the punishment was carried out on the spot. Fortunately, there are other times in Iceland today and it is amazing to think about how the Viking society was a thousand years ago.
The highlight of the walk through Almannagjá is the waterfall Öxarárfoss. It is not large but very beautiful as it protrudes from the cliff edge of Almannagjá. On a good day, it is a good place to stop and breathe in the beauty, freshness and of course the history of Almannagjá.