At Isafjordur Airport planes land along the mountain cliffs or by taking a handbrake turn over nearby mountain hills. A flying experience you will never forget, at least not the first time.
It is also fun watching the planes land either way. You can see stabilizing movements of the plane as it flies over the hills or along the steep mountain cliffs and eventually dives onto the runway.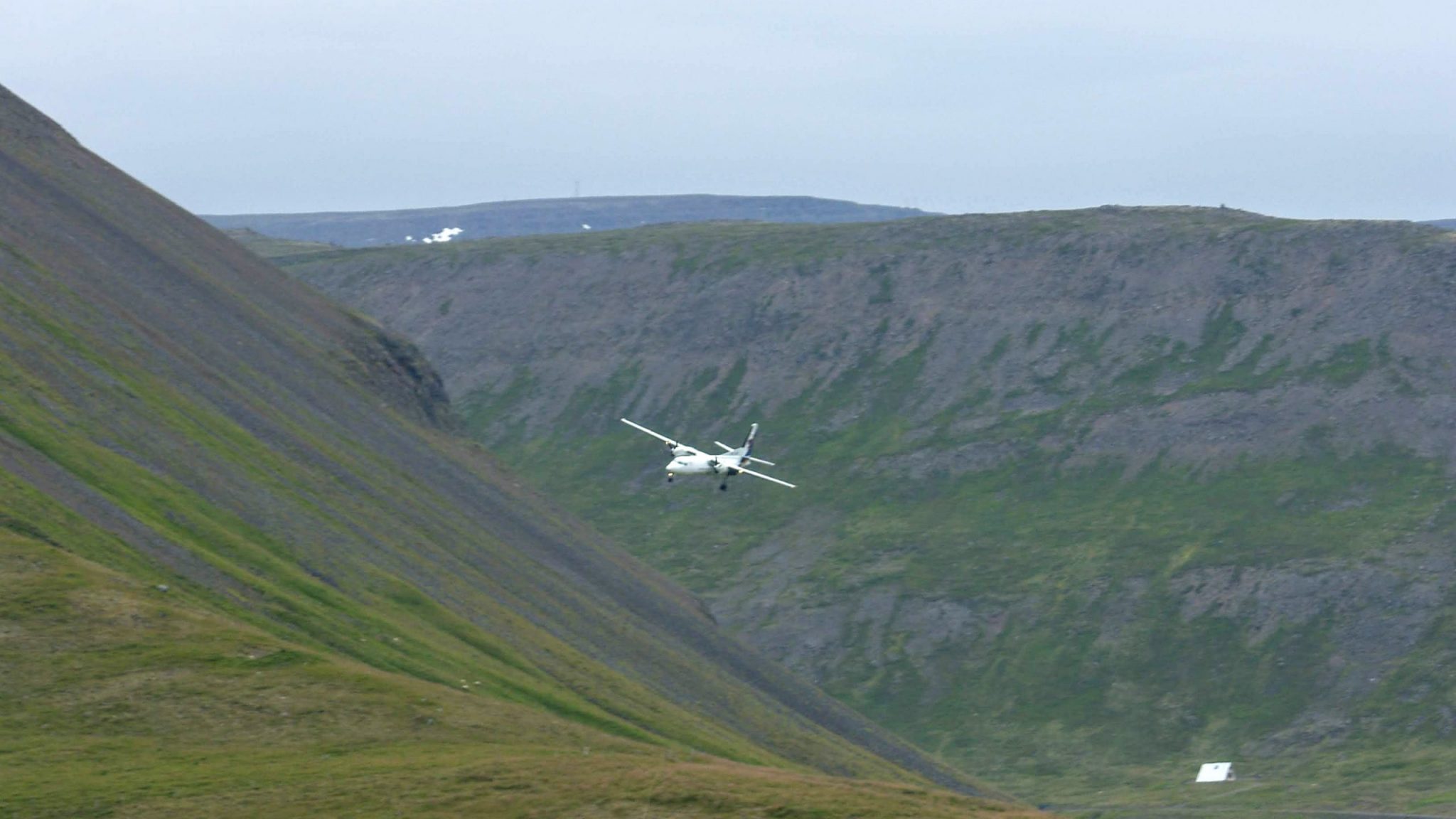 It is not always fun to fly to and from Isafjordur. Ten minutes before landing as the plane lowers itself over the Isafjordur Bay it begins to bump. More wind and you bump more. 
If the pilot can see visually into the fjord then he will try to land. If not he may decide to circle over the bay until the fog, rain or snow clears depending on the ever changing weather conditions. Sometimes the plane returns to Reykjavik without reaching Isafjordur Airport. 
Now you can participate in the Scenic Approaches Airport Poll on the PrivateFly Website. If you have successfully landed in a plane at Isafjordur Airport we know which one you will choose.