It's always pleasant to visit the city's capital, Reykjavík, and spend a few days there. There are times when a lot needs to be done because there are few services and fewer options for shops and restaurants in the countryside. But most of the time, there is time to relax rather than rush.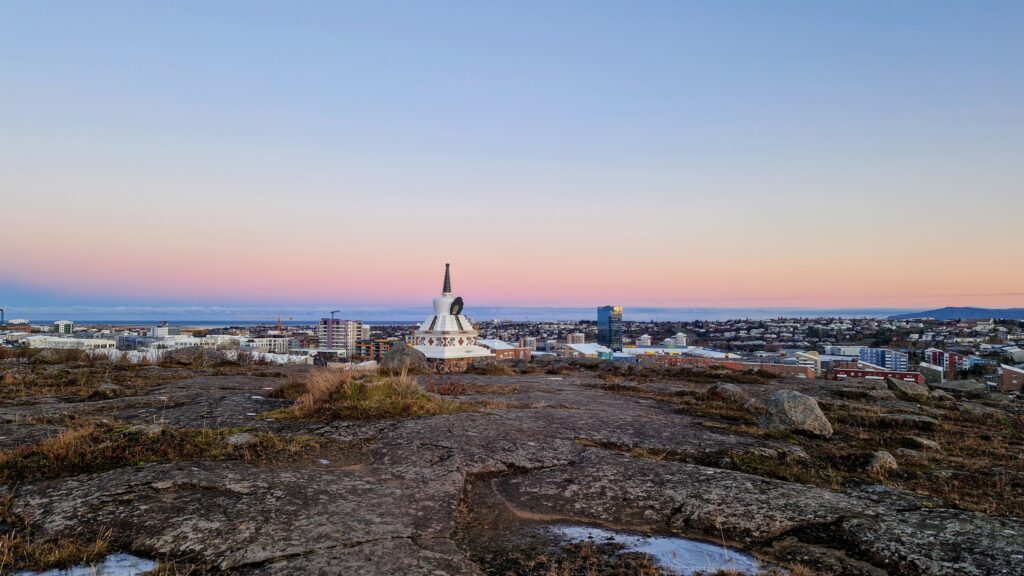 I'm frequently astonished by how busy a little city like Reykjavík is. On the main roadways, there are long queues that occasionally extend into the suburbs in the morning and afternoon. Everywhere, construction is taking place. Much-needed housing is being constructed in the suburbs and adjacent areas. Settlements are becoming denser closer to the city center. It has been argued that the simplest way to gauge a society's economic development is to count the construction cranes. The number of cranes these days is staggering as can be seen on the featured photo.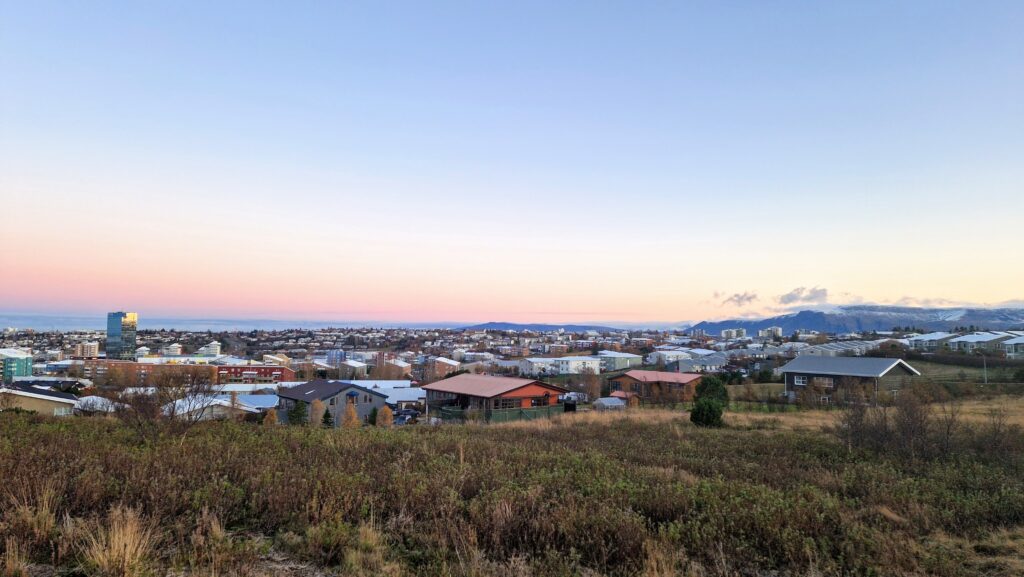 The best times on this trip to Reykjavík were not in Reykjavík, but rather in the nearby town of Kópavogur. It is challenging for foreigners to distinguish between Reykjavík and Kópavogur because there are little to no differences between the two cities. Actually, six towns make up the capital region, which is home to over 240 thousand people, or about 64% of the country's population.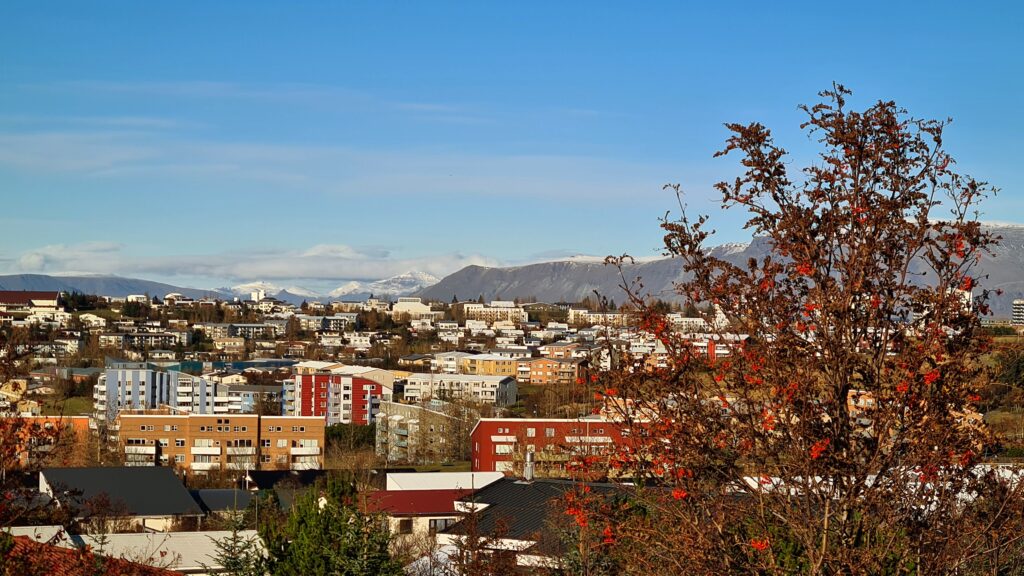 We had a great time exploring the neighborhood of Kópavogur, where we were staying. The mountain Esja, which is one of the main landmarks of the Reykjavík region and about which immortal pop songs have been written, was visible from the highest hills, providing a stunning perspective of the immediate area.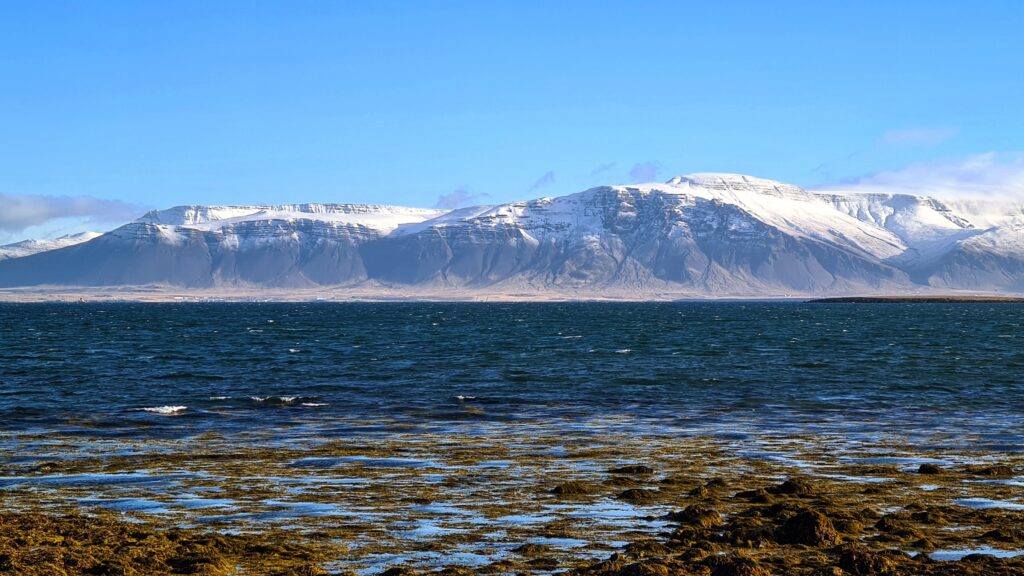 Also memorable was the moment I had with my sister near the lighthouse on Grótta on the Seltjarnarnes peninsula, where the temperature dropped rapidly in the north wind, which managed to bite to the bone, although the sun was shining brightly and did its best to warm the cold wind.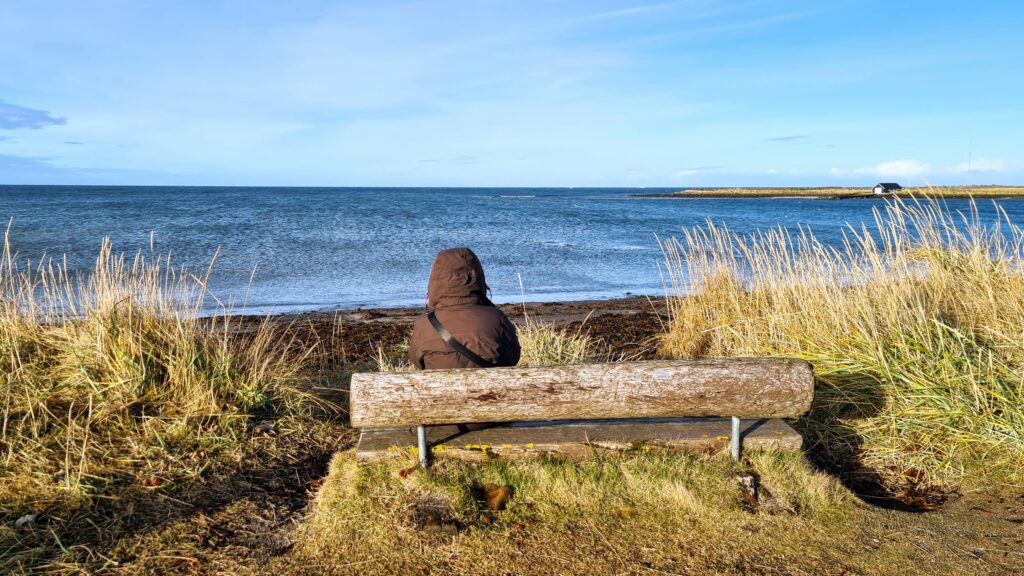 But the lighthouse and the surroundings are amazingly beautiful, and it's quite possible to put on a little chill factor to enjoy it.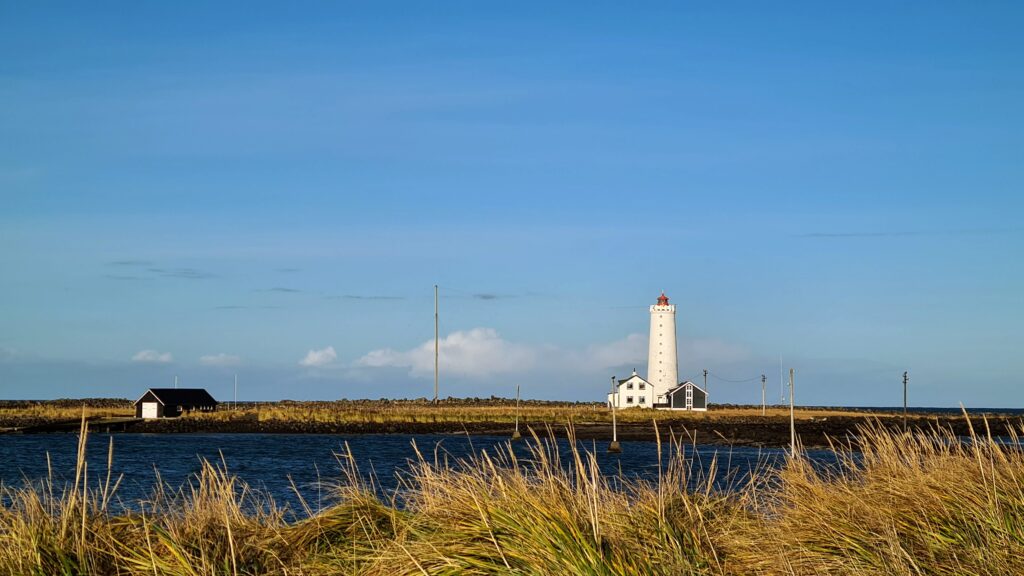 Five days in the capital area vanished like dew before the sun, and as we drove to the Westfjords, we were warmed by memories of good times with the people we love. At the end of the day, that is all that matters.