The weather has once again played the leading role in the past week. This time it was not snow falling, but a lot of rain and with it untamed wind and occasional gust depending on your location.
After two dark days came the pause. The clouds started to fade away and the blue beautiful color of the sky appeared. The sun sent its rays of sunlight through every gap in the clouds and the rainbow appeared for a while to confirm heaven's agreement.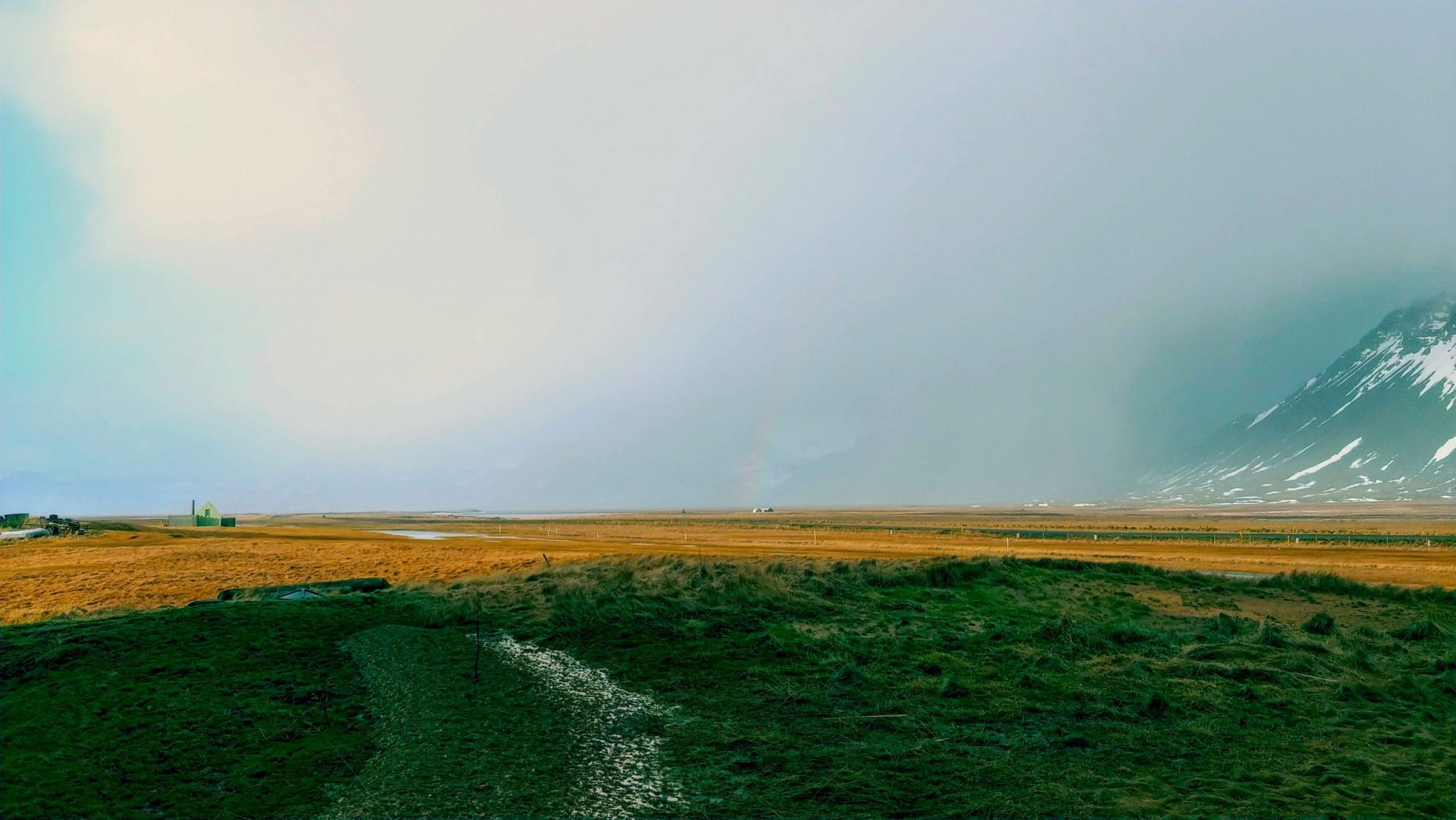 It was breathtaking to watch nature's spectacle happen in this way along the mountains on the Snæfellsnes peninsula. 
Here is some more winter magic on the Snæfellsnes peninsula.