Grenivík is a village on the east side of Eyjafjörður. It takes about 30 minutes to drive there from Akureyri. The village is not by highway number 1 but it is well worth a visit. It is also part of the Arctic Coast Way which is a 900 km long route through villages, towns and islands in the North.
The landscape around Grenivík is very beautiful as some of the most beautiful mountains in Eyjafjörður tower over the village or face it. Mountain Kaldbakur towers 1173 meters over the village.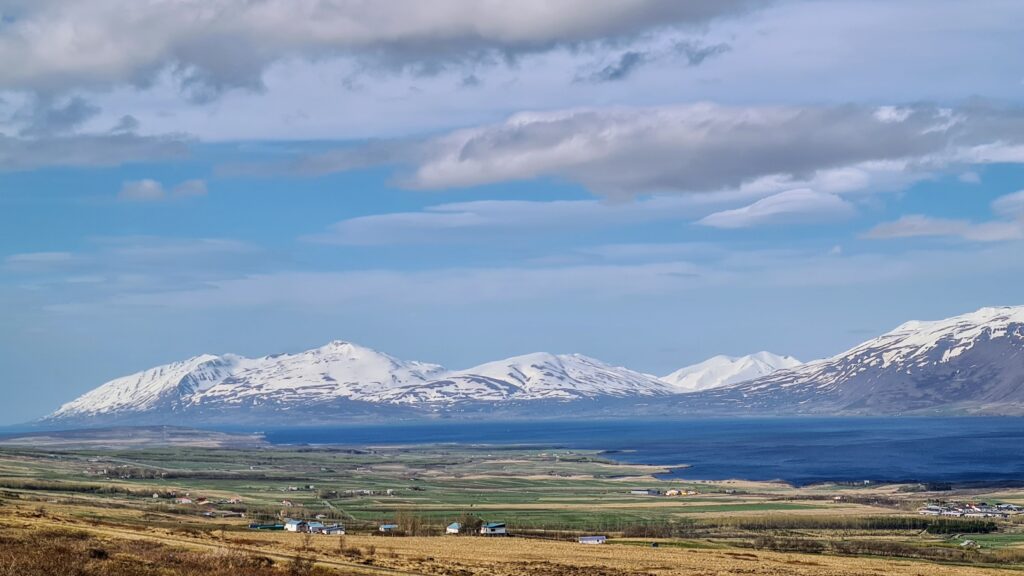 Grenivík is a fishing town and the harbor is therefore the center of the village and livelihood. Grenivík has a swimming pool, restaurants and accommodation options as well as a good camping site just outside the village on the south side.
We came to Grenivík for the first time at the end of May 2021 and it can be said that it has been on the bucket list for a long time. We were not disappointed. We walked around the harbor and along the beach and soaked up the incredibly beautiful landscape in Eyjafjörður.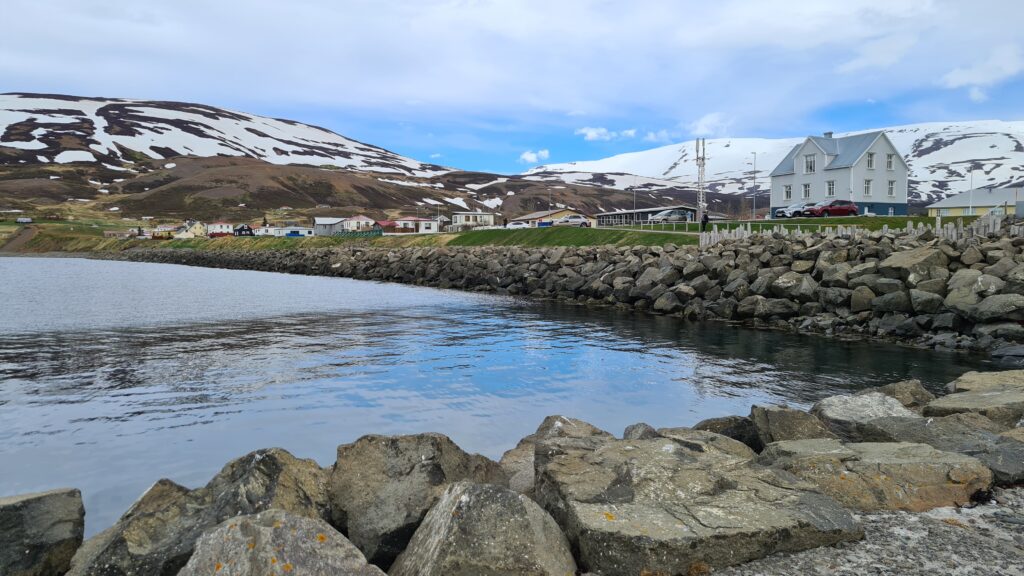 This was in the time of Covid-19 and therefore very quiet in the village, but there was still a Russian oligarch on a yacht that was steel gray like a warship and made an oppressive impression on the lovely village.