Dimmuborgir is one of my top picks for travel destinations in Iceland. In all of Iceland, Dimmuborgir stands out as a place that is truly unique and fascinating. It is a significant lava field that can be found in the northern part of the nation, close to the village of Mývatn.
Dimmuborgir means "black castles" in Icelandic, and the area is known for its strange landscape, which includes towering lava formations, twisted rock pillars, and deep caverns. The lava field was made when a volcano erupted about 2,300 years ago. Since then, wind and weather have changed it.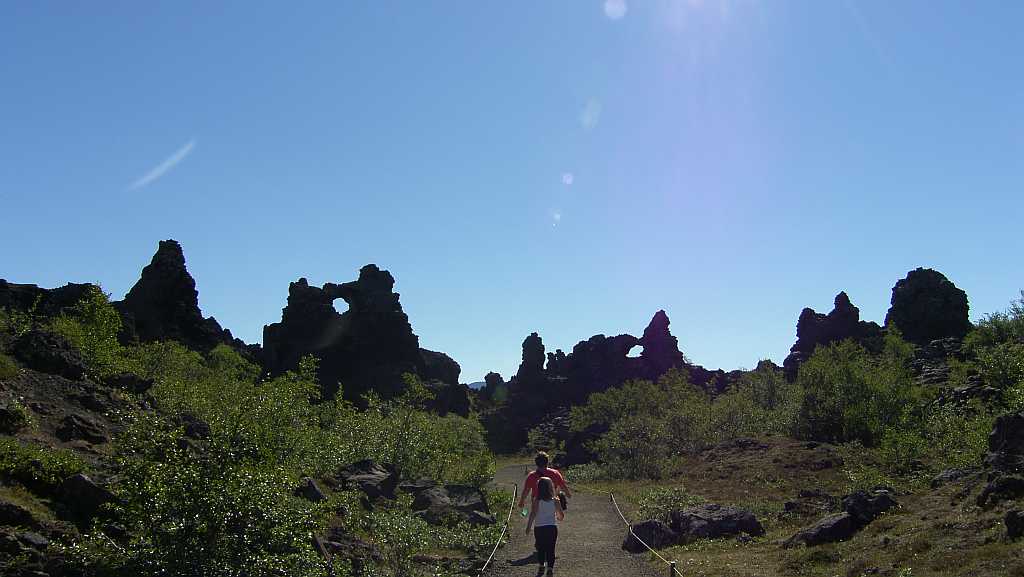 The rock formations of Dimmuborgir have inspired a lot of myths and stories in Icelandic culture. There is a legend that says an ancient troll woman once resided in the region but was turned to stone by the sunshine. She is said to have abandoned her castle along with her minions after her transformation. Now, tourists can walk through the lava formations on a network of trails that let them see the amazing landscape. These trails range in length and difficulty, giving hikers a variety of options to suit their needs.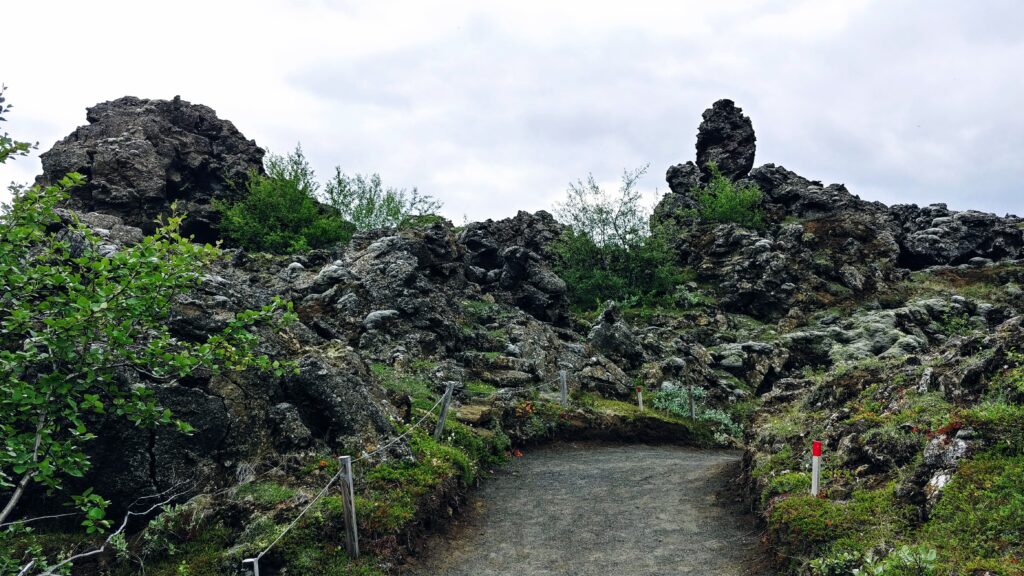 The Kirkjan (sometimes spelled "Church") trail is one of the most well-known hikes in the Dimmuborgir area. It leads hikers past several magnificent rock formations, including the "Church," a tall rock pillar with a hole in the top that resembles a bell tower.
When we were in Dimmuborgir the last time, we attempted to take the longest trail, and it was a lot of fun because it almost led all the way to Mývatn. That took around two hours, but it was definitely time well spent.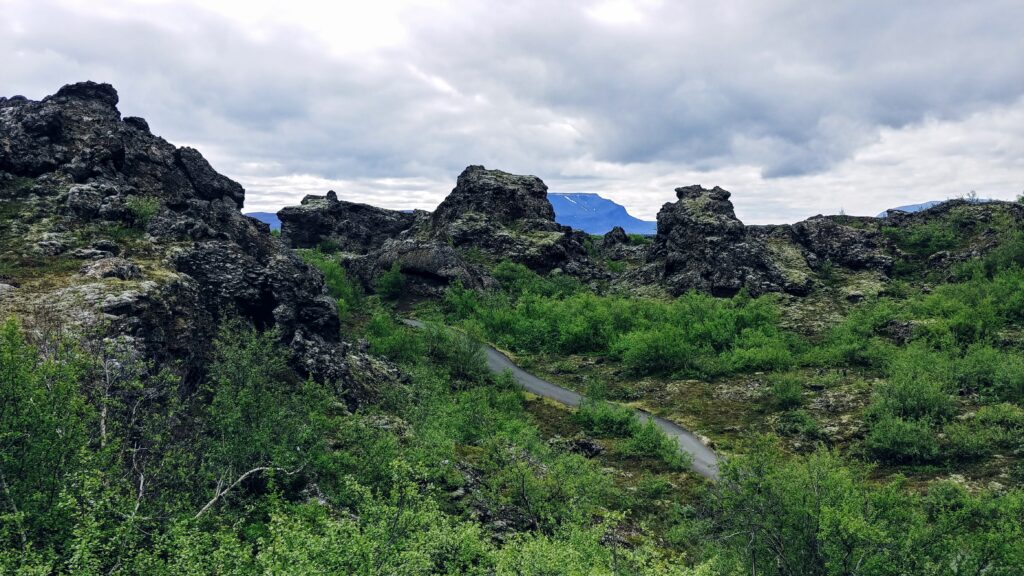 Visitors to Dimmuborgir can hike along the trails and also visit nearby places like the Hverfjall volcano, which has a large crater that can be walked around by tourists. Both of these attractions are located in close proximity to Dimmuborgir.
In general, Dimmuborgir is a location in Iceland that anyone who is interested in the extraordinary geology and folklore of the country should not miss seeing. If you are planning a trip with your children, Dimmuborgir is a destination that is sure to be a hit with them. The area is easy and quick to get to by car, and it is a popular stop on many tours that travel through northern Iceland.