Borðeyri in Hrútafjörður is one of the smallest villages in Iceland. In 2018, the population was 16. The village is now part of the Húnaþingi Vestra municipality. Borðeyri stands on a beautiful but low sandbar that stretches out to the beautiful fjord of Hrútafjörður.
Borðeyri became a legal trading place in 1846, and there has been continuous trade there until the twenty-first century. Borðeyri was a significant shipping port in the second half of the nineteenth century. Many sheep were imported and sold, for example, in Britain. Many migrants to North America boarded ships in Borðeyri .
Borðeyri had a trading post in ancient times. It's worth noting that the story goes that in 1599, a ship carrying German merchants broke down, and the following spring, another ship picking up the previous one also broke down. Borðeyri has a history that dates back hundreds of years.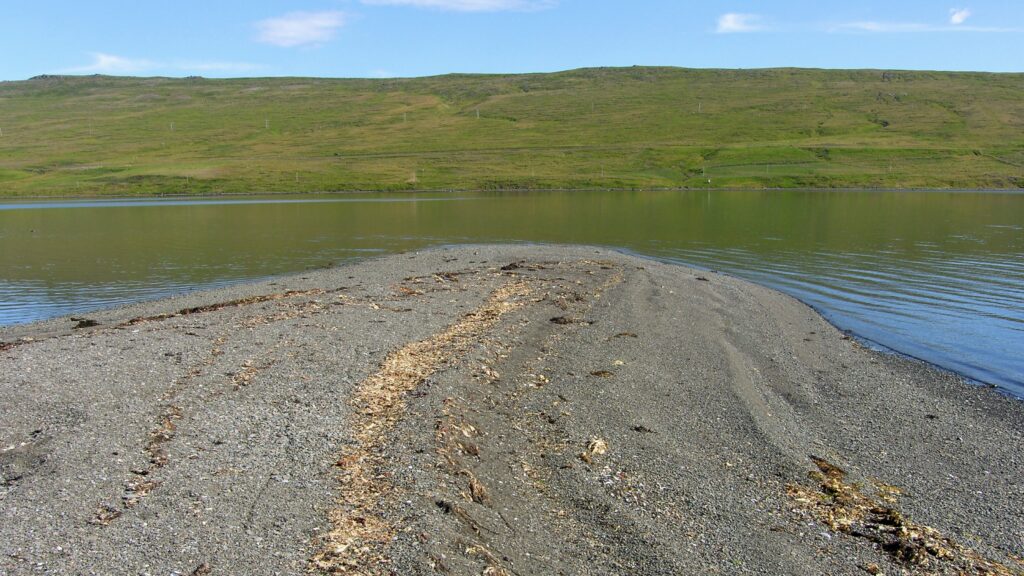 Although the village is small and there isn't much going on, going down to the sandbar and seeing the village and surrounding landscape is a lot of fun. Standing on the sandbar's tip, it appears to be a short distance across the fjord, but it is much farther than you think.