The most common route from Isafjordur to Reykjavik is via Isafjordur Bay. Then you have to drive through six fjords, the majority of which are quite long but very beautiful.
Typically, you drive this route with the goal of arriving in Reykjavik in a reasonable amount of time, and because the roads in Isafjordur Bay have improved, you can drive fairly easily, depending on the situation. This means that you are usually driving with more in mind than the spectacular scenery provided by the six fjords.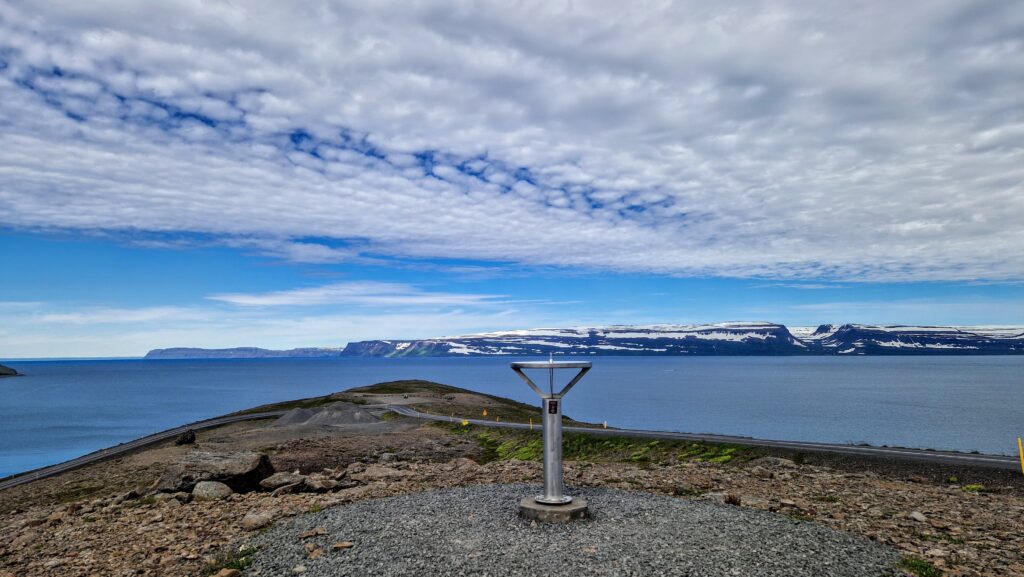 We made an exception recently and drove the first three fjords, stopping at beautiful places along the way. Despite some car traffic at the peak of the high summer season, you can always get some nice solitude moments, which is one of the things that makes them so special. Nothing beats stopping at the bottom of a fjord with a flowing freshwater river, birdsong, and being alone in the world. Such moments are the gold standard.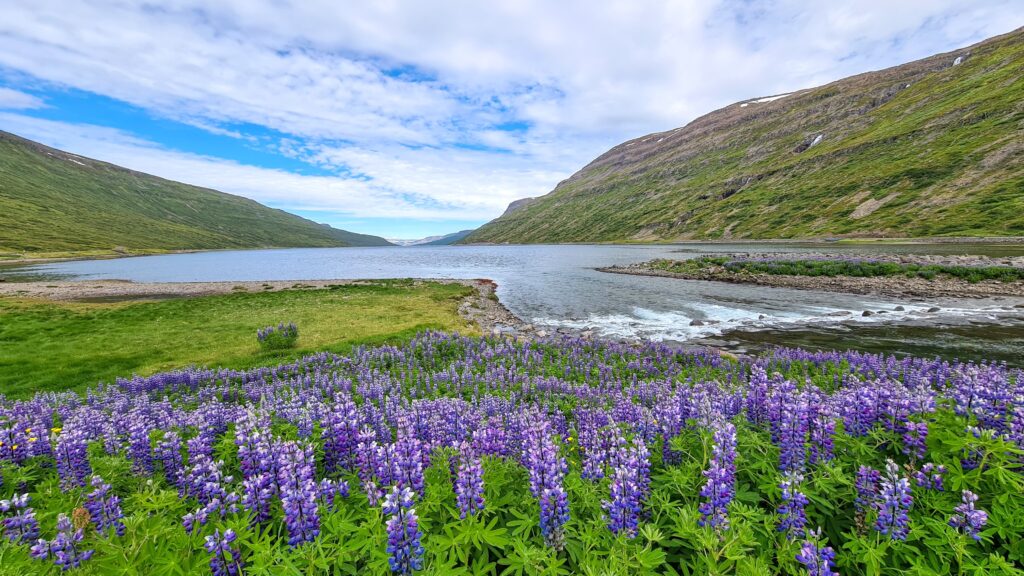 One of the best scenic spots in the Westfjords can be found along this route. Kambsnes is located at the mouth of Alftafjordur. From there, you can see the incredibly beautiful Alftafjordur mountain range as well as a large portion of Isafjordur Bay, with its steep outposts and Snowy Mountain Coast.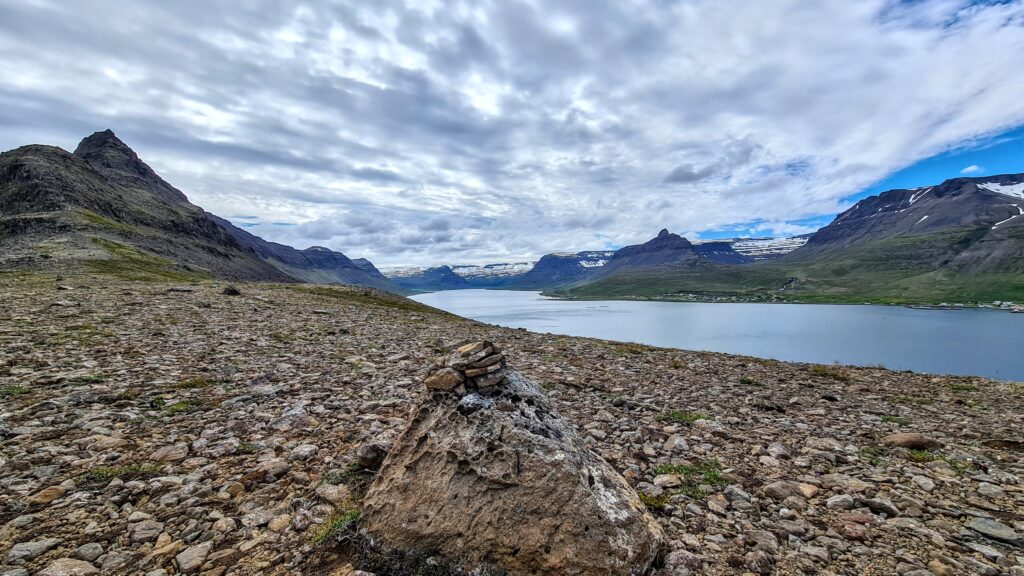 The magnificent mountain Hestur (Horse) towers over the fjord and can be seen for a long distance in Hestfjordur (Horse's Fjord). Seydisfjordur is a small fjord located between Alftafjordur and Hestfjordur. It has a beautiful sandbar with an old church on it. The road to the church was closed this time, but it is still possible to walk there.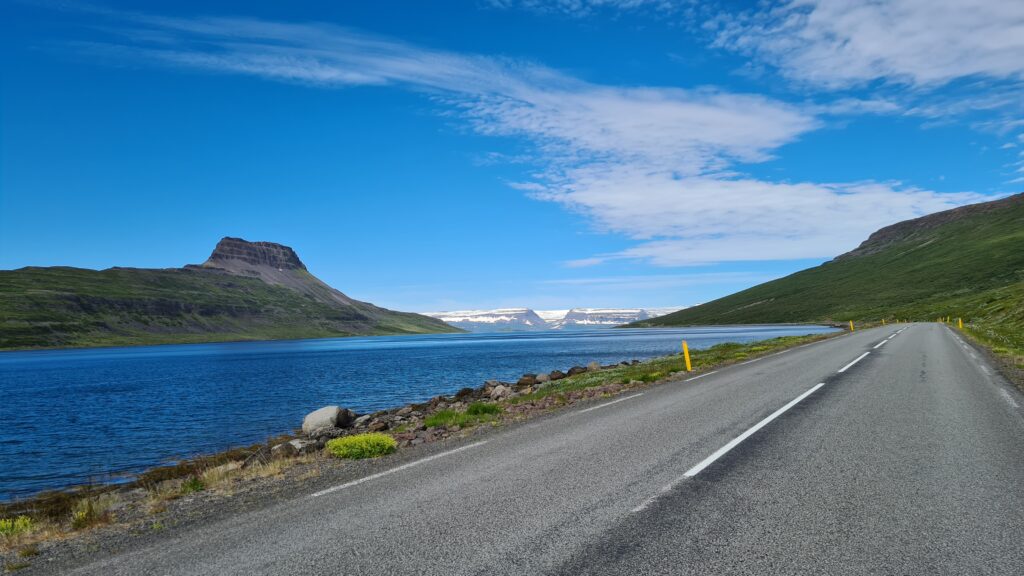 After enjoying the fjords, we stopped in Litlibaer for homemade waffles with homemade jam and Westfjords cream. We were extremely fortunate to be seated at a table overlooking Skotufjordur and Isafjordur Bay. Life does not get any better than this.