This tractor was at the intersection to Bordeyri in Hrutafjordur, which is in the northern part of Iceland. He certainly has a character and paved the way for work.
This tractor is probably about a hundred years old and was not comfortable to sit or drive.
This rusty charm troll deserves to have an artificial image of it and this time it's a picture in the spirit of Edvard Munch.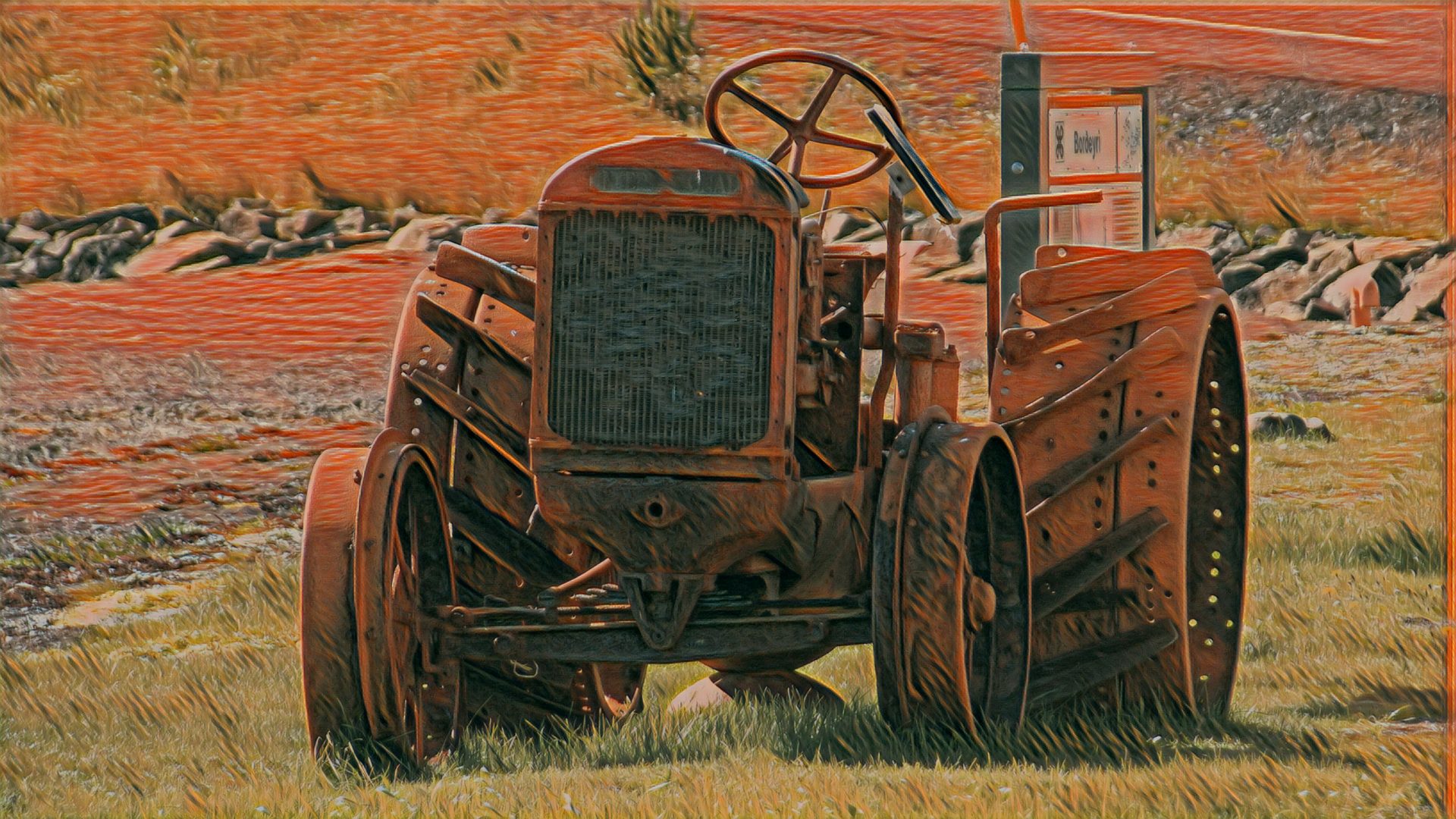 I didn't find a video of this exact type of tractor right now, but here's one of a similar type.