Wherever you are in the world, you want to go for a walk to refresh yourself or to explore the surroundings. In the Greater Reykjavík area, there is an incredibly extensive system of footpaths all over the place. It is therefore easy to go for walks to refresh body and soul anywhere in the Greater Reykjavík area.
It can be boring to walk on footpaths that run close to busy streets. It is therefore necessary to get to a more pleasant environment every now and then and be able to admire nature in more peace and quiet. There are many such places in the Reykjavík area, but there is one place that is our favorite. This is the circle around Lake Vífilstaðavatn.
Lake Vífilstaðavatn is a small lake that lies on the slopes of Headmark near the town of Garðabær and Reykjavik and is in a small valley. A short distance from there is the Vífilstaður Hospital, which years ago was a tuberculosis hospital. For fun, it can be mentioned that my father stayed there at one time and was healed there, which was a miracle at the time. In my younger years, I often went fishing in the lake and had good times there alone with myself. The fishing was usually not great, but the memories of beautiful summer mornings at Lake Vífilstaðavatn live forever. In the summer, there is a lot of bird life by the lake and it is interesting to observe it.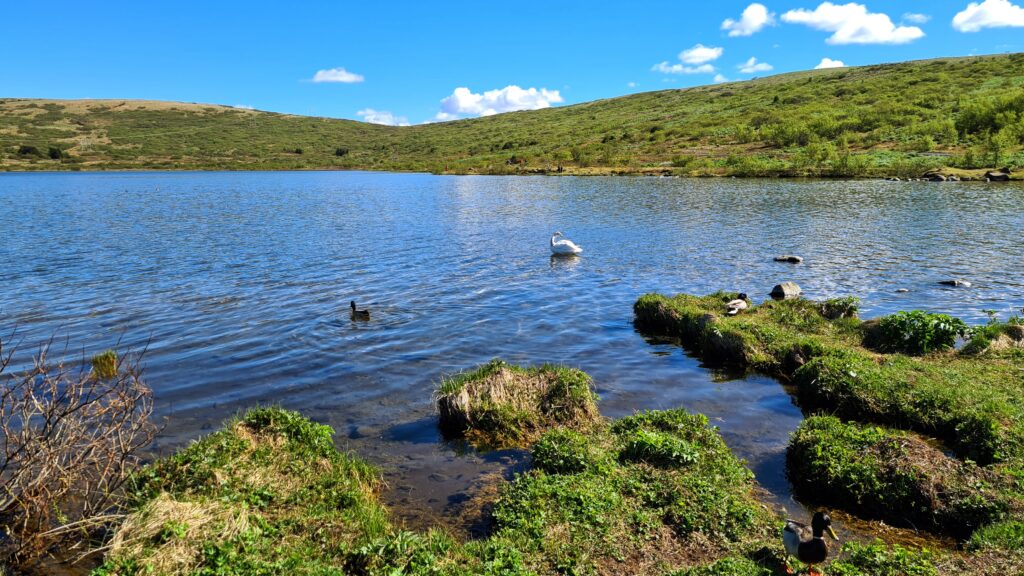 My family and I have been walking around Lake Vífilstaðavatn every now and then for the past 4 years and at different times of the year, but not in the middle of winter. Although the car traffic is very close, it does not seem to affect the positive experience of the walk. There are often a lot of people walking or running on the footpath as well as cyclists. This is not a place to experience solitude, but you will have a great experience in a lovely setting in the vicinity of Reykjavik.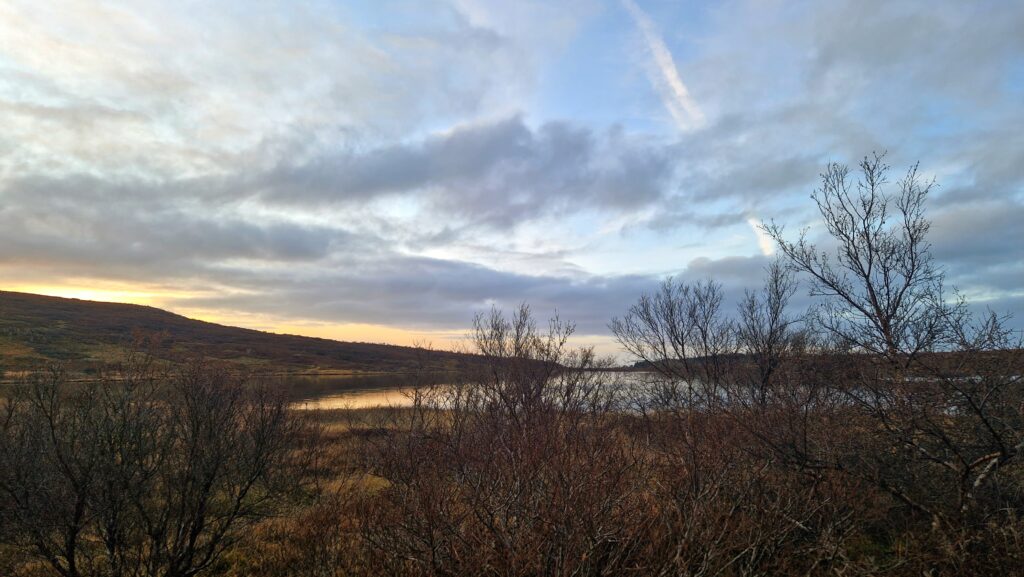 It's amazing what one lap around Lake Vífilstaðavatn can do for body and soul. You will immediately be captivated by the environment, where each season has its own magic. Walking around the lake with a good companion and having lovely conversations while the sun sinks below the horizon is an unforgettable experience.