The winter came early this year, but then it became one of those bizarre winters.
As I sit here and watch the completely still fjord with occasional stripes of snow in the mountains I wonder if this is good or bad.
Is this global warming in effect or is it just one of those rare Christmases in the Westfjords without piles of snow everywhere?
Looking around I see the Christmas lights everywhere. For me that is the most important thing. To enjoy the darkest time of the year with lights everywhere even on the trawlers at the harbor.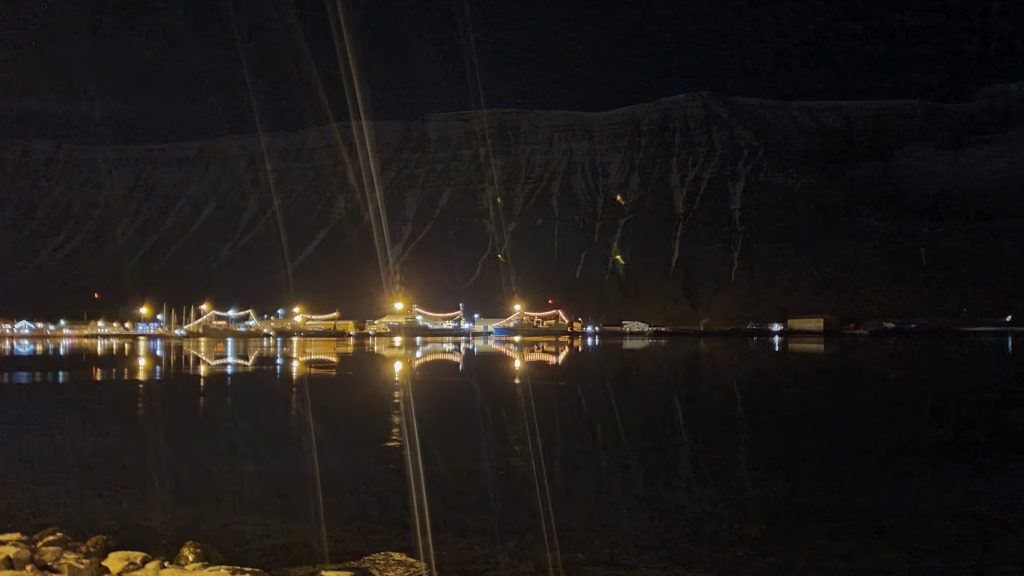 Snow or no snow does not matter. This Christmas will be a great time in the Westfjords.
Merry Christmas from the Westfjords!