My perspective and impressions of locations, towns, and cities are unquestionably shaped to a significant extent by architecture. To the best of my recollection, I have always considered the Prime Minister's Office at Laekjargotu to be the most beautiful building in Reykjavík. But recently I've developed a crush on a new building that, in my opinion, has the most stunning interior and exterior design.
That building is the Harpa Concert Hall. Harpa's identity is the product of a complex interplay of various factors. The setting is one of a kind at Reykjavík port, with a view of Faxaflói as well as the port itself. After the buildings that are adjacent to it have been constructed, there is a larger picture, and Harpa shines even more than when it was only standing by the port by itself.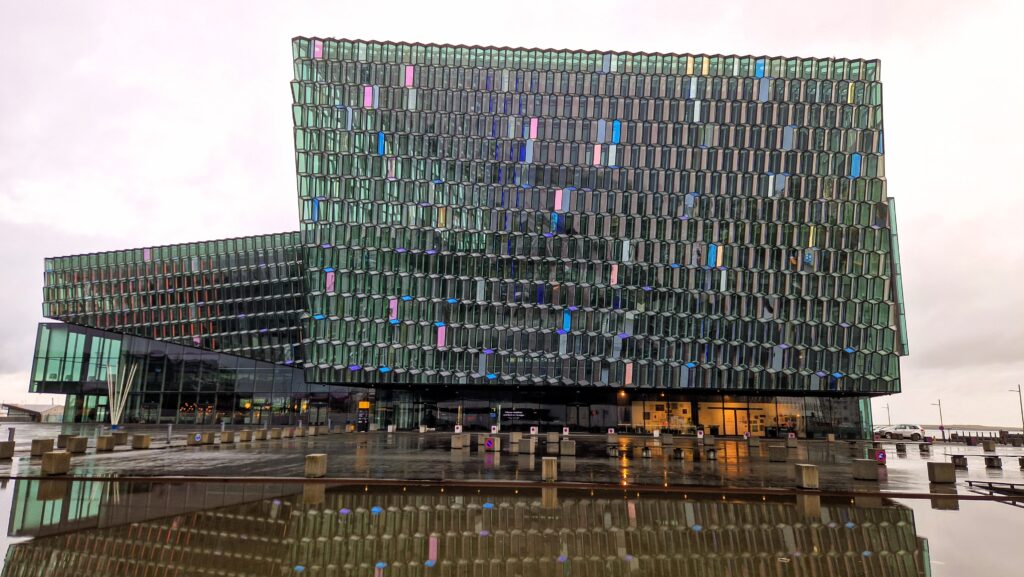 I must confess that it has not been a very long time since I first entered Harpa, and it is not any less of an experience to see it from the inside, where you can enjoy a one-of-a-kind view of the harbor via the glass windows, which are themselves a one-of-a-kind piece of artwork. That was most likely the moment when Harpa became my favorite building in Reykjavík.
Since its completion in 2011, Harpa has established itself as a pivotal cultural and social center in the city, making it one of the most recognizable landmarks in the area. The structure itself has become an instantly recognizable representation of the entire city as well as a well-liked hotspot for tourists.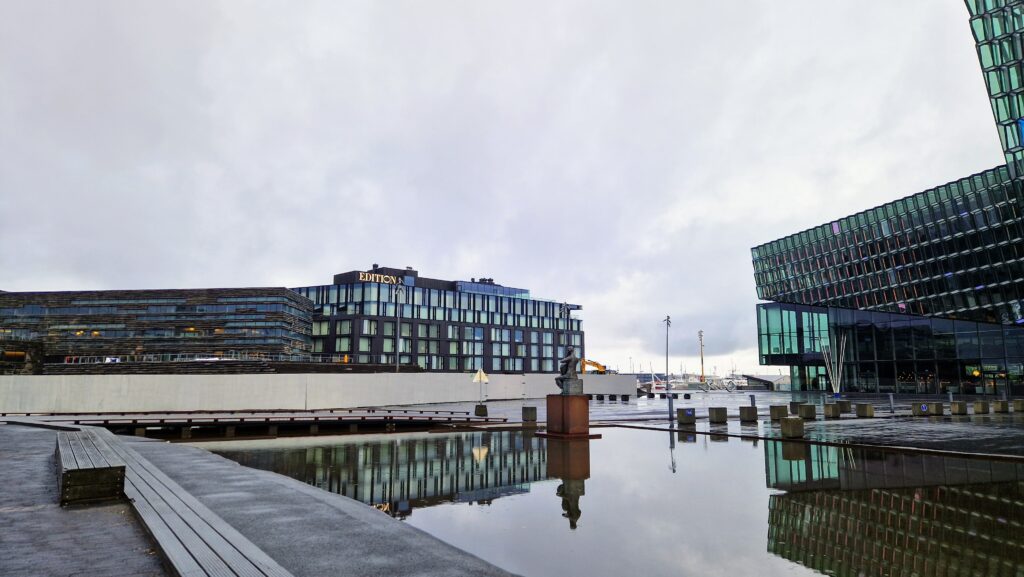 The Danish architectural firm Henning Larsen Architects, along with the Icelandic artist Olafur Eliasson, was responsible for the design of Harpa. A breathtaking geometric glass facade that reflects Iceland's breathtaking landscape as well as the changing weather conditions distinguishes the building's unusual facade.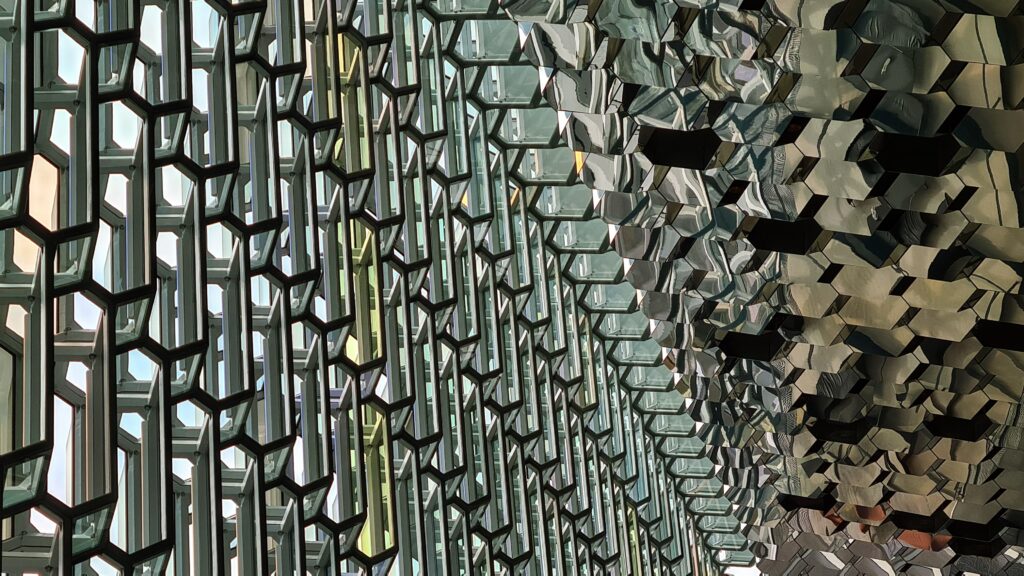 The concert hall features four main halls in addition to a number of smaller chambers, allowing it to accommodate a diverse range of concerts and activities. The main hall, which goes by the name Eldborg and has a seating capacity of around 1,800 people, plays host to a variety of concerts, symphony performances, and theater shows. In addition to those, there are the halls of Norurljós, Silfurberg, and Kaldalón.
The Iceland Symphony Orchestra and the Icelandic Opera both perform their main shows at Harpa. It plays host to a wide variety of musical performances, including those of jazz, popular music, contemporary music, and classical music. In addition to these types of cultural events, the arena also plays host to conventions and exhibitions.
In addition to the performance halls, Harpa is home to cutting-edge conference facilities. Because of this, it is frequently selected as the location for international conferences, congresses, and other types of business gatherings. It provides a number of different rooms that can be used for meetings, as well as exhibition areas and a large lobby area.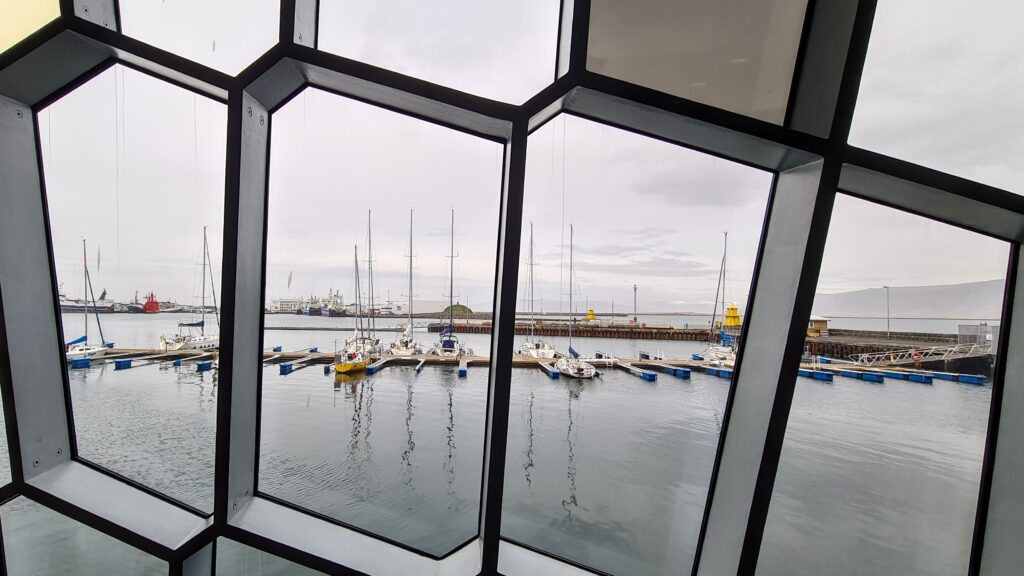 Harpa is an essential component of Iceland's cultural landscape and has been an essential contributor to the country's efforts to promote the arts and host international events. It has attracted artists, musicians, and entertainers from all over the world who are known for their world-class careers.
Harpa in Reykjavik is not only an architectural masterpiece but also a prized aspect of the city's cultural heritage. It maintains its status as a key hub for Icelandic arts and culture by hosting a wide variety of events, including conferences, performances, and other gatherings.