Some places are more dear to you than others. This is one such place. It is covered with snow and at the moment is not the preferable place to stop and hang out. Nevertheless a place of fond memories.
In the summer the lagoon in Onundarfjordur is a paradise. You can whistle with the birds as you stroll along the sandy shore watching them diving for food and teach the offspring the skills and joy of life. Just as you did.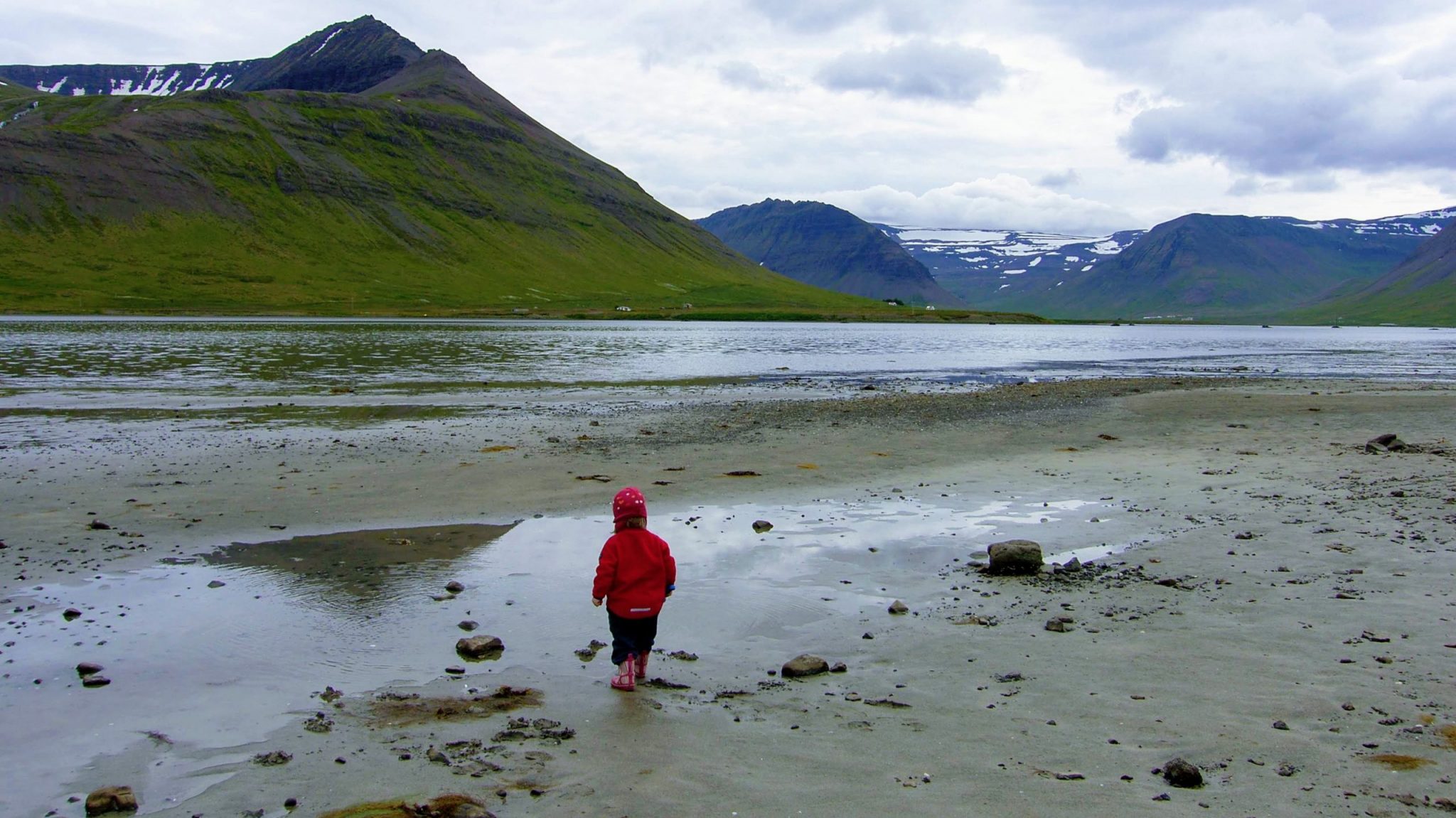 Onundarfjordur is without a doubt one of the most beautiful fjords in the Westfjords. It has majestic mountains, green valleys in the summer with soft snow blankets in the winter and lots of wildlife all year round. 
The white sandy beach Holtsfjara is unique in many ways. It is the perfect playground for children of all ages. You can build castles or discover nature and wildlife at its finest along the shore. Or you can just sit down on a bench and enjoy the beautiful sight of life everywhere.