Isafjordur is the largest town of the Westfjords. It is situated by the fjord Skutulsfjordur and inhabited since the settlement of Iceland. The old houses preserved there give the downtown area a unique look and are one of the characteristics of Isafjordur.
Isafjordur was and is a fishing town but was also a trading place where merchants from many neighboring countries set up store during the 18th and 19th century. Now most of the local and government institutions for the Westfjords are located there, as well as the hospital, high school for 16-20 year old and a new University Center among other public service institutions. The importance of the fishing industry, in Isafjordur and neighboring villages, is less today than it was 20 years ago and new industries are developed and providing jobs.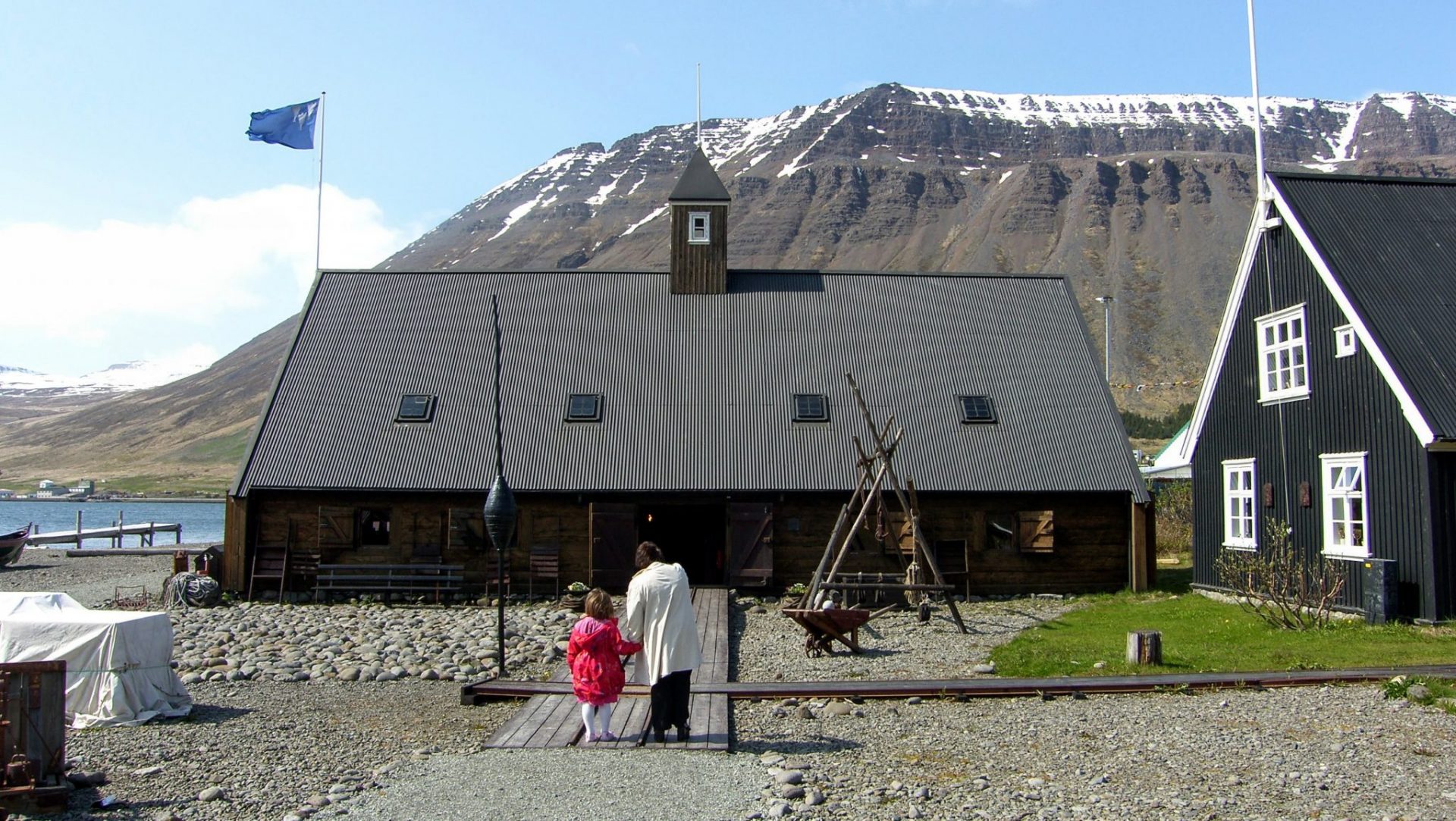 The things to see in Isafjordur are the Maritime Museum situated in one of a cluster of four houses built in 1756-1780. This cluster of houses is the oldest in Iceland still in its original place. The other three houses are still in use, two as resident houses and one as a restaurant during summer. Many tours are on offer for tourists, boat tours, hiking tours and kayaking tours. Walking around the old town is also an interesting thing to do.