When you think of fish, the village of Sudureyri by the fjord Sugandafjordur comes to mind. Fish and Sudureyri are inextricably linked, at least in my mind. On the other hand, the village of Sudureyri and the fjord Sugandafjordur are much more than just fish because these are some of the most beautiful places in the Westfjords.
Sugandafjordur is surrounded by breathtaking mountains, and on its northern beaches, trees reach all the way to the mountain peaks, which is unusual for Iceland. The primary industries are fishing and fish processing, but tourism is growing and there are many attractive locations to visit. It's common to go deep sea fishing.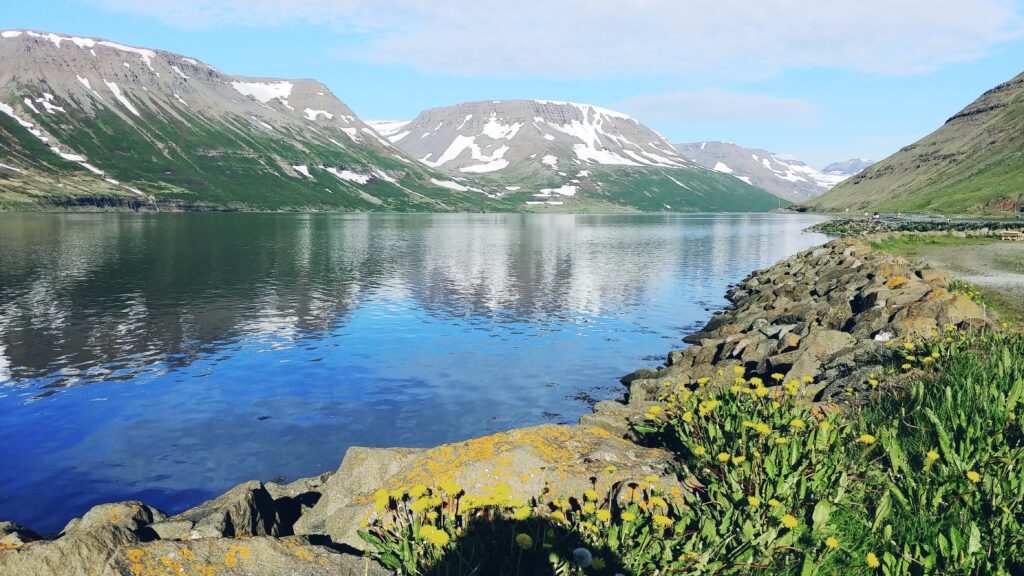 The village only started to take shape at the beginning of the 20th century, and it expanded quickly as the fishing industry became more mechanized. Many European sea anglers visit the village each summer to try their luck catching cod and halibut out in the fjord after locals recently saw an opportunity to combine the fishing tradition with tourism.
The village distinguishes itself from other settlements in the Westfjords' northwest region due to its access to geothermal hot water. As a result, guests can relax in the region's only outdoor pool. On hot summer days, it's a popular activity for locals and people from neighboring communities, so be prepared for crowds. The pool also has hot tubs and a sauna.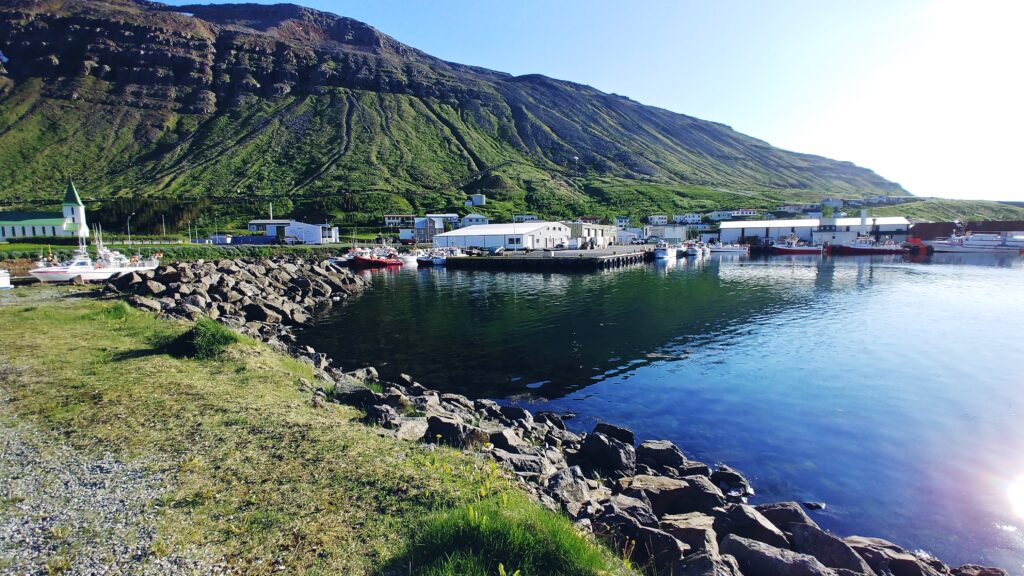 You drive through the Westfjords Tunnels to get to Sudureyri. The tunnels, which opened in 1996, are unique in that the branches leading to Sudureyri and Flateyri are single-span, requiring caution when meeting cars.
These tunnels have transformed the lives of Sudureyri residents, who previously had to cross a treacherous mountain road to get to and from the fjord. This old mountain road is now a popular hiking and biking trail.
It only takes 20 minutes to travel from Isafjordur to Sudureyri, so if you are traveling near Isafjordur, it is a good idea to visit Sudureyri, go swimming, and admire one of Iceland's most beautiful fjords.