The weather in Iceland is known for its transformations. One moment it is raining, then snowing and then the sky lights up with otherworldly sunshine. It was such a moment.
The weather in the Westfjords yesterday was rather dull. Grey and snowing occasionally. On the heath crossing over from the Strandir area to the Breidafjordur area the sky started to clear and paving way for the sunshine in between the clouds.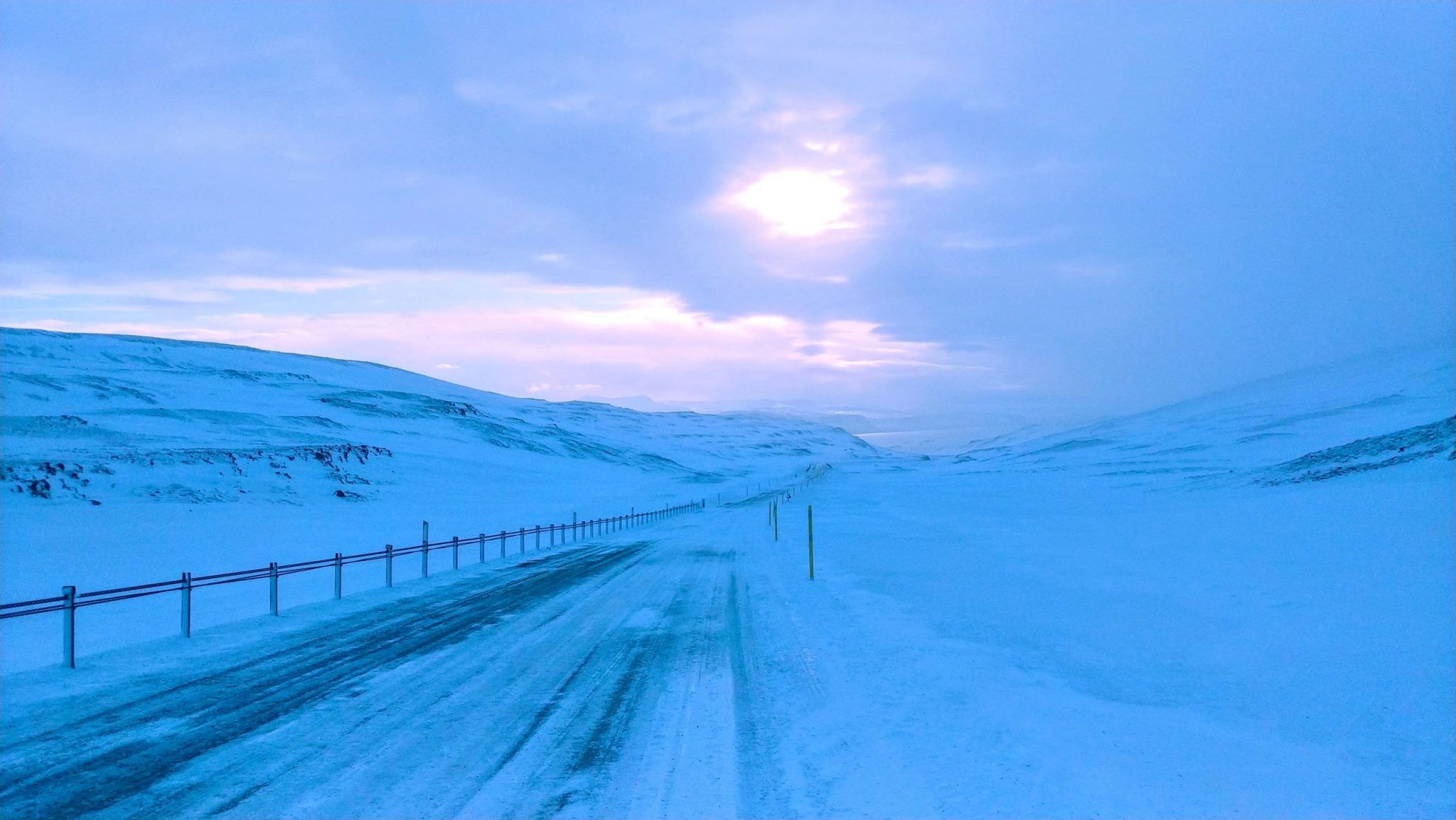 Few minutes later we stopped on the Gilsfjordur bridge and watched in awe the beautiful scenery (featured photo).
When we drove into the Borgarfjordur area in West Iceland the weather became dull again and when we entered Reykjavik it was sleeting time.  
Once again we experienced smorgasbord of weather and enjoyed every sight and every moment.