In November 2016 I went to Gullfoss waterfall and Geyser. It was the first time I went there in winter and I was in for big surprises.
The Gullfoss waterfall's untamed splendor in winter clothing was the first surprise. That winter, there was no issue with global warming.
The quantity of guests was the second surprise. The volume of traffic was comparable to that of the previous summer. Geyser's stores were bustling.
The well-known Golden Circle Route in Iceland, which also contains Thingvellir and Geysir, features the Gullfoss Waterfall. The river Hvita includes the Gullfoss waterfall, which is situated in the Haukadalur Valley. Gullfoss is among the most well-known waterfalls in Iceland, therefore the route is clearly marked.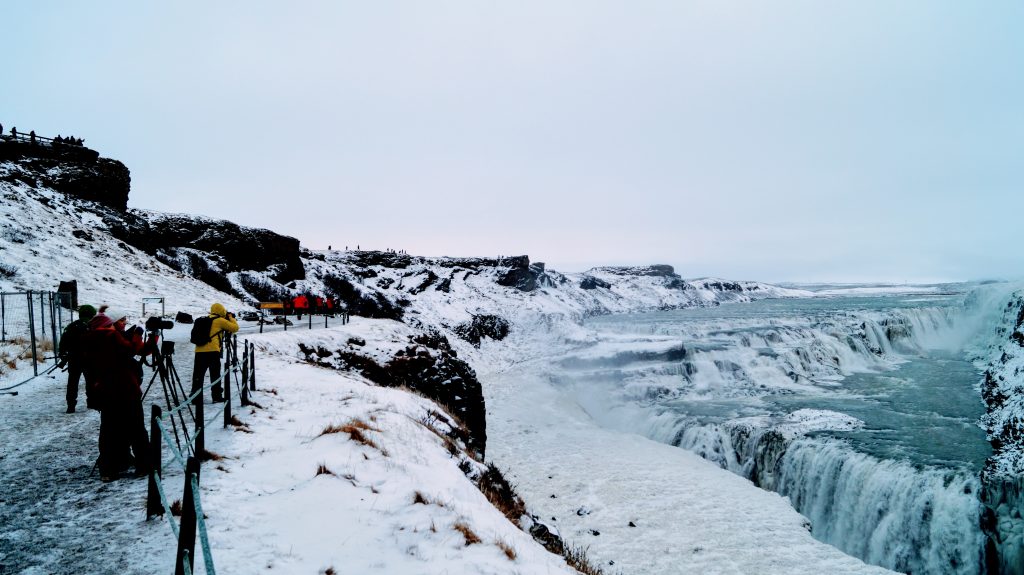 From Reykjavik, travel 54 kilometers (33 miles) east on the main ring road before turning onto Road 35. Once you arrive at the enormous Gullfoss parking area next to the tourist center, keep following this route. The amenities at Gullfoss have significantly improved recently, but visitors must use caution when navigating the winter's slick paths. In fact, I was a little taken aback when I was able to avoid getting hurt when navigating the slick walkways near the Gullfoss waterfall and the Geyser area.
If you like waterfalls then check out this article on waterfalls in the south.