Every time I drive toward the southernmost part of Iceland, I can't wait to see the Seljalandsfoss waterfall, which is famous for the way it falls from the edge of a cliff in a majestic way. It is not the waterfall with the most volume of water in Iceland, nor is it the waterfall with the highest elevation in Iceland; nonetheless, it is a waterfall with a great deal of characteristics, and it does not hurt that it is quite gorgeous.
The breathtaking Seljalandsfoss waterfall can be found in the south of Iceland, roughly 75 miles (120 kilometers) to the east of the capital city of Reykjavik. Because it is one of the most well-known and often visited waterfalls in Iceland, it receives tens of thousands of tourists each year.
The fact that you can stroll behind Seljalandsfoss is what sets it apart from other waterfalls. Visitors will be able to feel the mighty force of the water cascading down the waterfall from an entirely new vantage point thanks to the path that leads behind the cascade. When walking behind the waterfall, you need to be careful because the path could become slippery because of the water.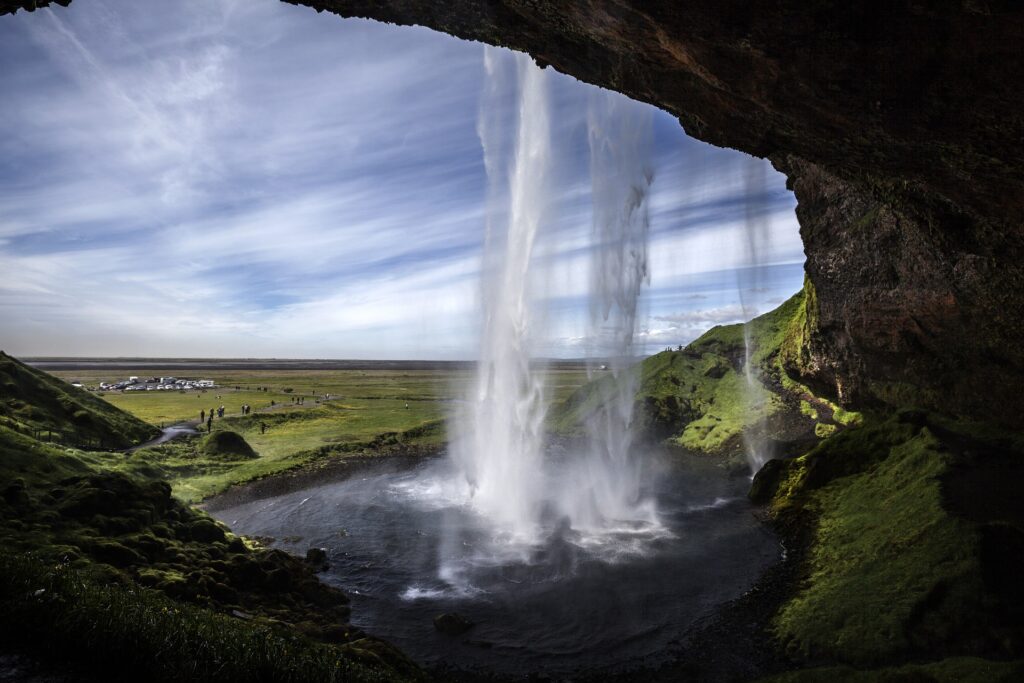 The Seljalandsá River is the source of water for the waterfall, which is around 60 meters (200 feet) in height and cascades from a cliff. The water comes from the glacier volcano Eyjafjallajokull, which erupted in 2010 and stopped flights for a long time. The waterfall is surrounded by a beautiful natural landscape with impressive rock formations and lots of green plants.
During the busiest times of the year, Seljalandsfoss may get quite busy due to its status as a renowned tourist destination. Even so, you should go there because it has unique beauty, and you might be able to walk behind a waterfall or stand in front of it and feel the droplets smoothly hit your face. In addition, there is a camping area close by, as well as facilities and a little gift shop selling trinkets and refreshments.
A number of things contribute to the fact that Seljalandsfoss waterfall is so popular among tourists. To begin, unlike at many other waterfalls, visitors to this one are able to go behind it, offering them a new vantage point from which to observe the cascade and a whole new experience overall. Because of this, it has become a popular place for people who like to take pictures and post them on Instagram.
The second reason is that more and more people have been coming to Iceland in recent years because of its natural beauty and unique landscapes. Seljalandsfoss is thought by many to be one of Iceland's most beautiful and easy-to-get-to waterfalls. The waterfall is beautiful because it is surrounded by lush greenery and impressive rock formations.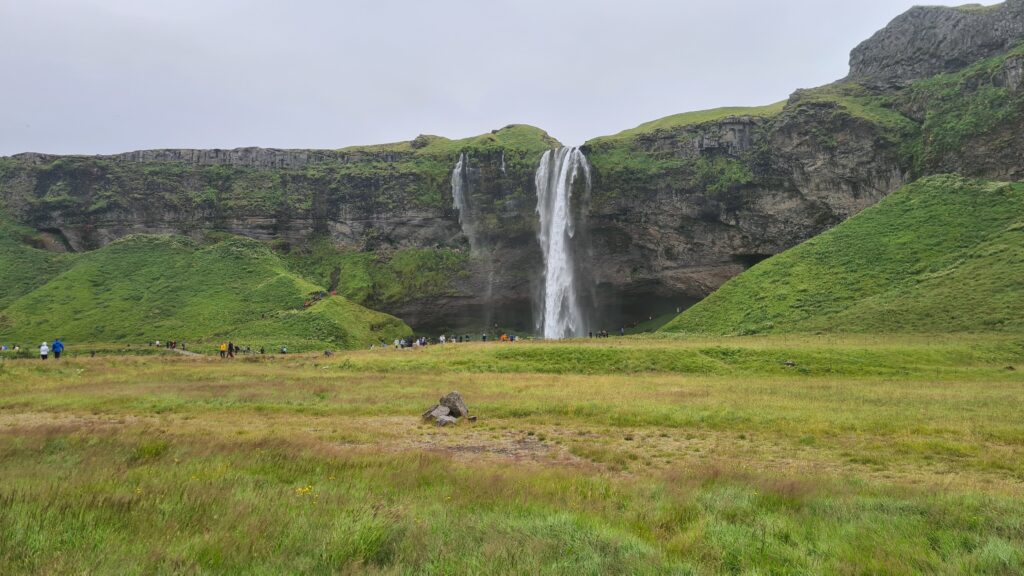 In conclusion, Seljalandsfoss is located near the well-known tourist route known as the Golden Circle. This route takes visitors to a number of Iceland's most well-known attractions, including the Geysir geothermal area and Thingvellir National Park. Because of this, it is quite convenient for tourists who are traveling through the southern part of Iceland and is a popular place to stop.
In general, the popularity of the Seljalandsfoss waterfall can be attributed to a combination of its distinctive characteristics, its breathtaking natural beauty, and its convenient location along a well-traveled tourist route.