The experience of standing in front of Iceland's beautiful nature can be unforgettable, but few things are more amazing than standing in front of a powerful waterfall and watching it fall off cliffs with a hammering sound while the mist of fresh mountain water splashes softly on your face. Every time I visit Skogafoss, this is how I feel.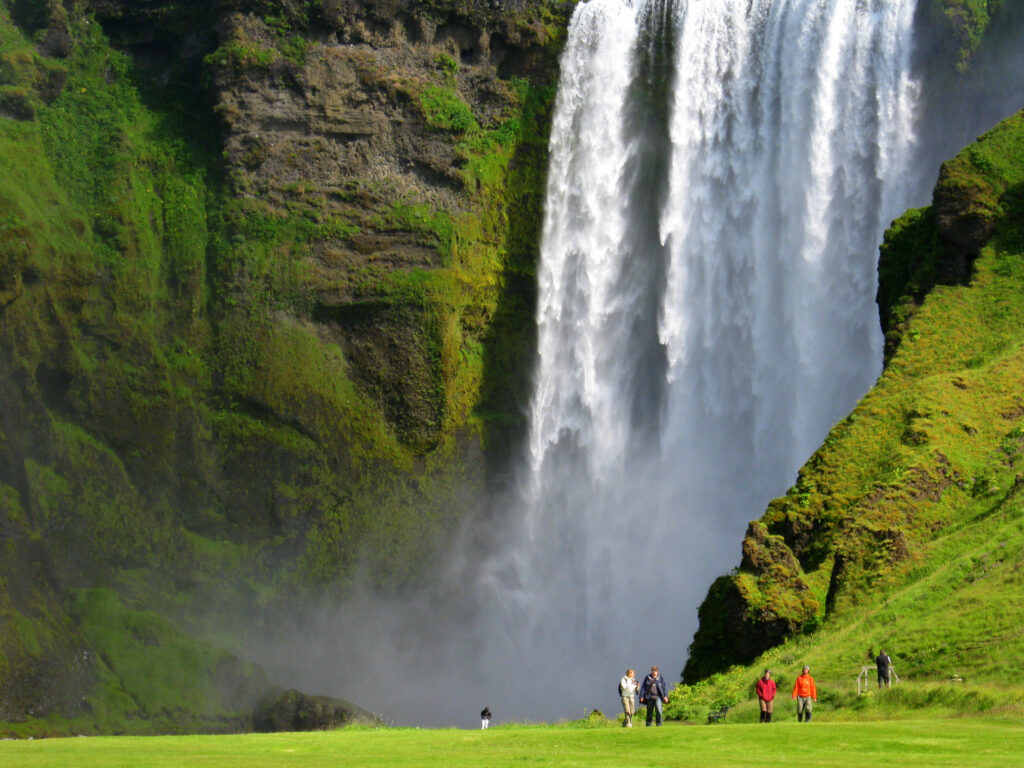 Skogafoss is 155 km from Reykjavik and 28 km from Seljalandsfoss. Following the ring road east from Reykjavik, you will eventually be able to see Skogafoss from the road. Turn left to get to the parking lot, which is about a kilometer away from the main road.
Skogafoss waterfall is frequently included in the Golden Circle route, along with Seljalandfoss. It provides excellent photographic opportunities, particularly during the winter when the Northern Lights dance across the sky.
Skogafoss is a popular tourist attraction, and during peak season, you will not have the waterfall entirely to yourself. If you're visiting in late autumn, we recommend arriving after dark, when the Northern Lights dance across the sky.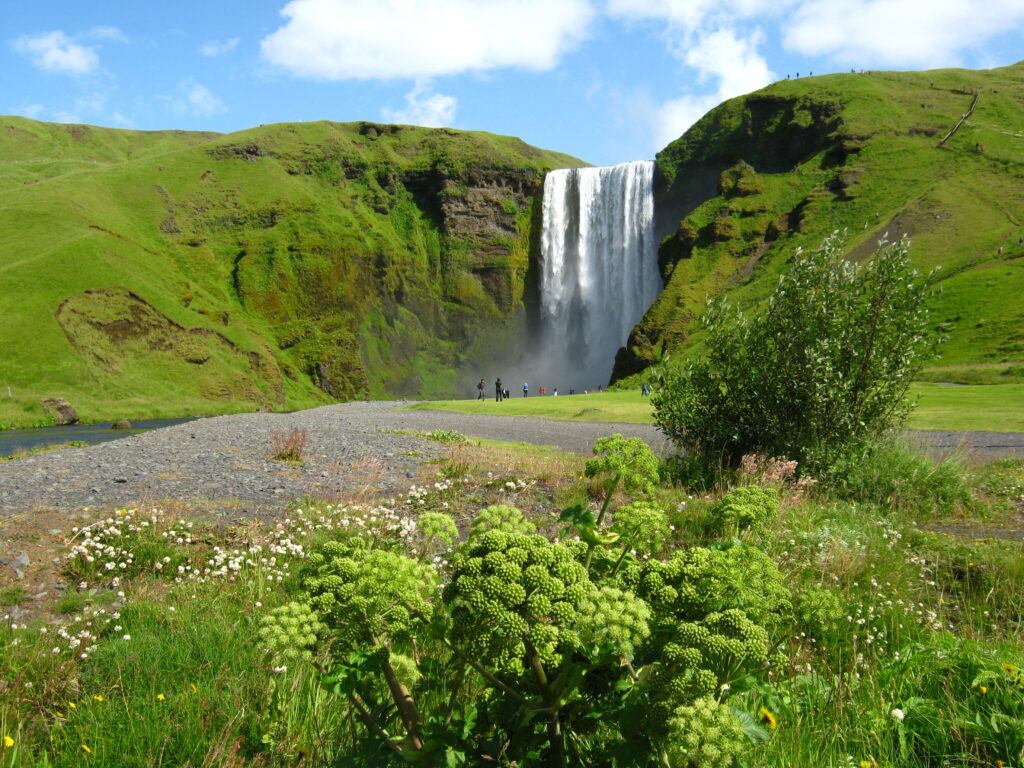 It is also possible to climb up the path along Skogafoss. On the east side of the waterfall, there is a path that leads up to some spectacular viewpoints. The rock formations are covered in moss and have strange shapes. A perfect setting for taking artistic and one-of-a-kind photographs.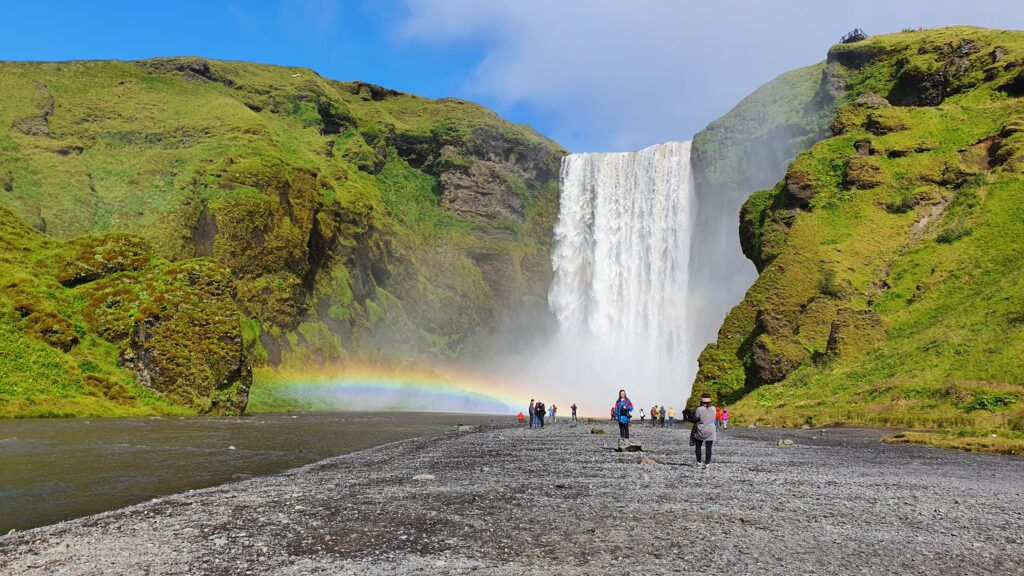 Skogafoss waterfall is one of our favorite places. Check out the article 5 Breathtaking Waterfalls In The South Of Iceland for more Icelandic waterfalls.