Last week, another tourist died on the black sands of Reynisfjara beach, which is a popular destination in the South. These fatal accidents happen when tourists venture too close to the unpredictable surf.
Reynisfjara beach and the surrounding area are very interesting places, and it is understandable that most tourists want to see and experience the place. On a good day, the surf is gentle and falls slowly but gracefully onto the shore. But when the waves of the Atlantic Ocean rise, the devil is loose on Reynisfjara beach. It has often been mentioned among fishermen that every fourth wave that falls on shore is much larger than the others. Maybe that also applies to the black sand beach of Reynisfjara.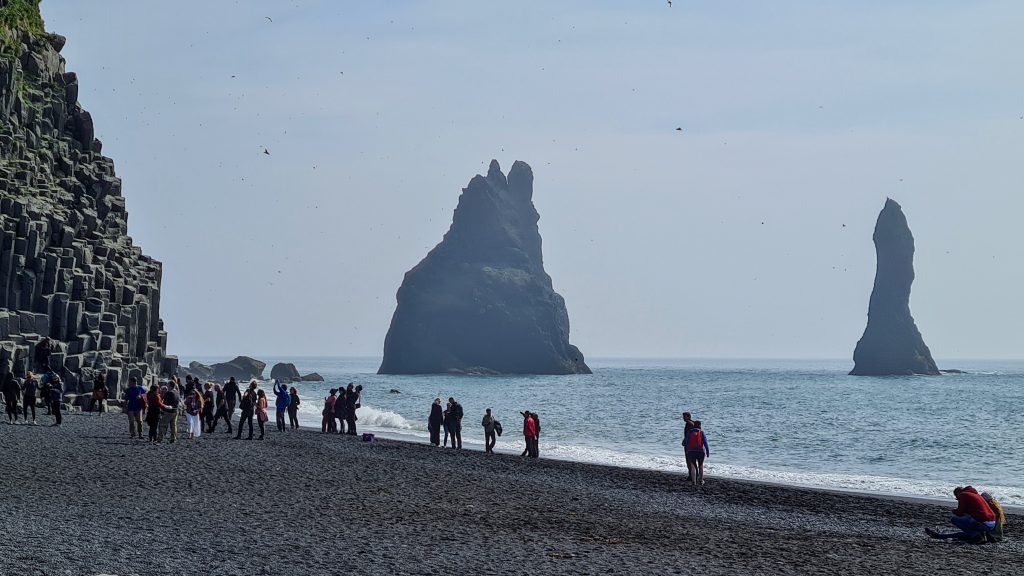 The area below the columnar basalt, which can be seen in the accompanying photos, is very dangerous, but it is also very attractive to tourists. There, the sea has deepened the sand, so it is difficult to get a foothold in the surf for those who encounter it.
For many years, there has been talk of what can be done to improve the safety of tourists in the area, but little has happened. Authorities refer to landowners, and landowners say they have not been interviewed. No risk assessment has been carried out for the area. This is not to our credit as Icelanders, and hopefully the competent authorities and parties will start to improve this.
Don't be a fool
Although the security measures in the area will be improved, it must not be forgotten that the greatest security lies with each visitor. With common sense, you can enjoy the best that the place has to offer and still be safe. We Icelanders sometimes say "don't be a fool" ("vertu ekki fífl") and I think that is appropriate. Everyone has to take responsibility for themselves, and if that is done, then fatal accidents in the surf on the black sands of Reynisfjara will be part of history.