Myvatn is a great destination with a wide range of tourist services, excursions and activities available both during winter and summer.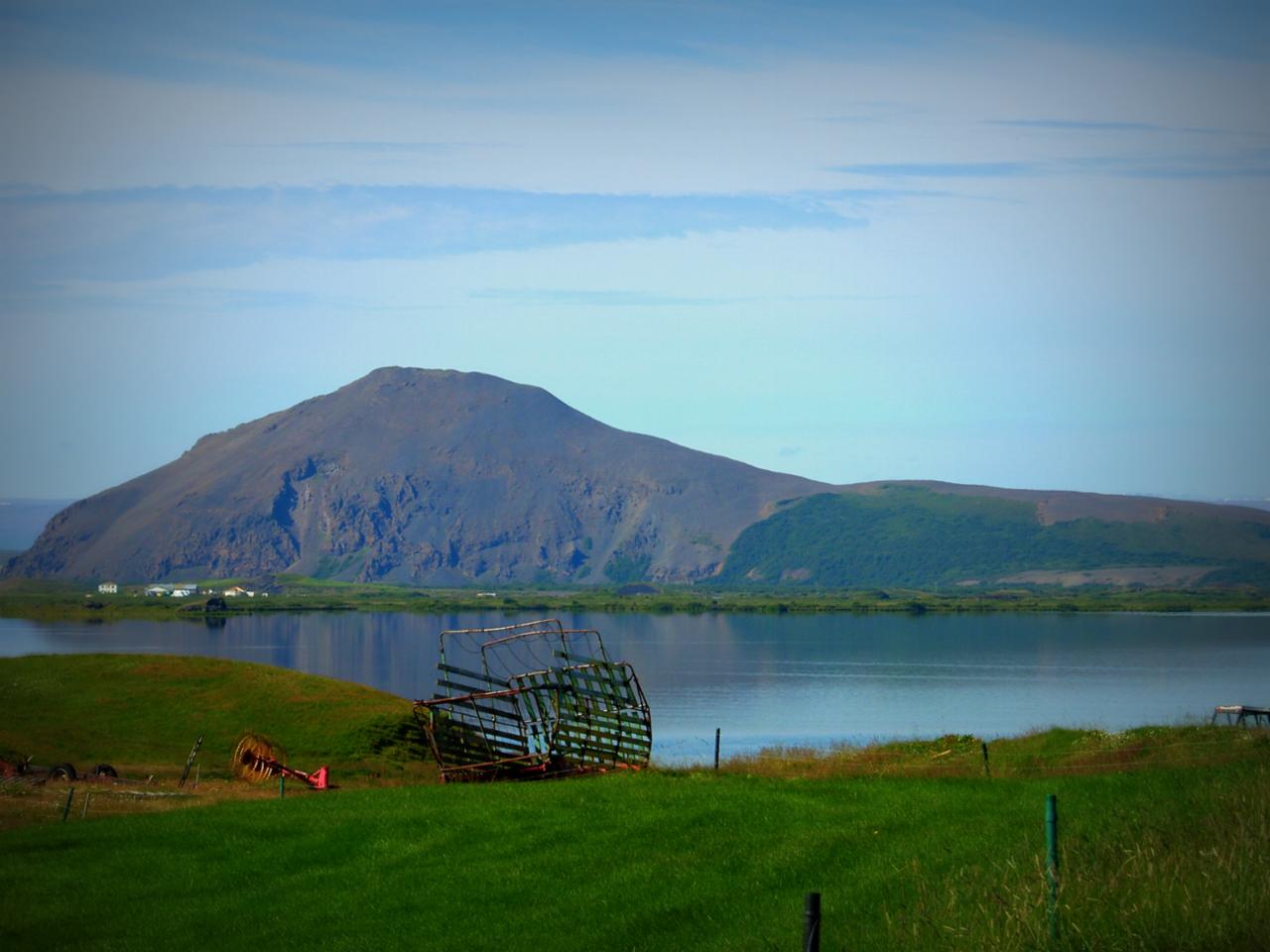 Jeep tours, snow scooter tours, cross country skiing, hiking tours in the geothermal area, horseback riding and not to be forgotten bird watching tours.
Accommodation is plentiful at Myvatn from great camping areas, bed and breakfast at farms and both three and four star hotels. A tourist information center is located at Reykjahlid offering an exhibition of the Myvatn area, pictures and information on the geology, biology and geothermal activity at Myvatn. For the independent tourist the first stop is the information center.
One of the most recent additions to tourist services is the new Nature Baths at Myvatn, located near Bjarnarflag about 4 km. from Reykjahlid. The Nature Baths are formed of the excess water from the geothermal electric station. The baths are thought to have healing powers but are also a great way to relax in the area that is full of life right below your feet.
Myvatn is one of Iceland's best known tourist destinations and is Iceland's fourth largest lake. You can drive to Myvatn from Egilsstadir in about 2 hours arriving over Namaskard. You can also drive to Myvatn from Husavik in a little less than an hour and from Akureyri it takes you just over an hour to drive. The roads leading to Myvatn are mostly paved but a small part of the road to Husavik is still gravel but appears to be in the process of being paved.
On our trip we arrived to Myvatn from Husavik and the first things we saw were the craters and the lake Myvatn itself. It was a great view and the lake is a great sight.
However at Myvatn it is sometimes the little things that amaze the visitor the most, things you might need a closer look to see, the fire below the surface, the life in the lake, on the lake and the chain of life that is active in a way that may not be broken.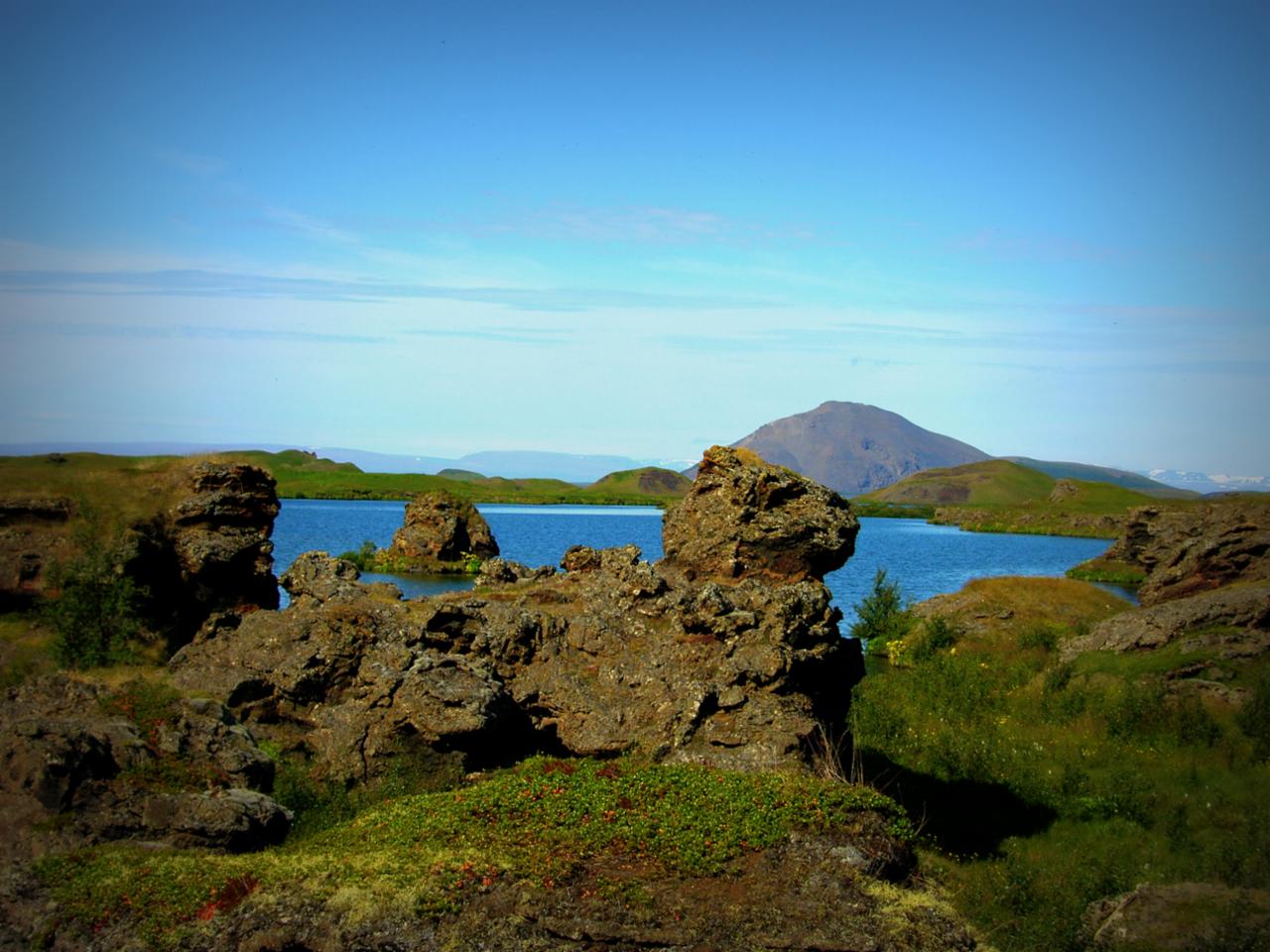 If you are interested in the origin of life the chain of life and how earth is actually created and transformed then Myvatn is a place you have to visit.