It is the time of year when the sun spends fewer minutes on us than the day before.
This is also the time when the shadows lengthen and the stones become murky as darkness engulfs the fjord.
The mountain range around Skutulsfjordur has a white beard at the top of the slopes. It was a perfect afternoon with the sun and clouds playing in the sky while the slowly disappeared behind the mountain Kirkjubolshlid.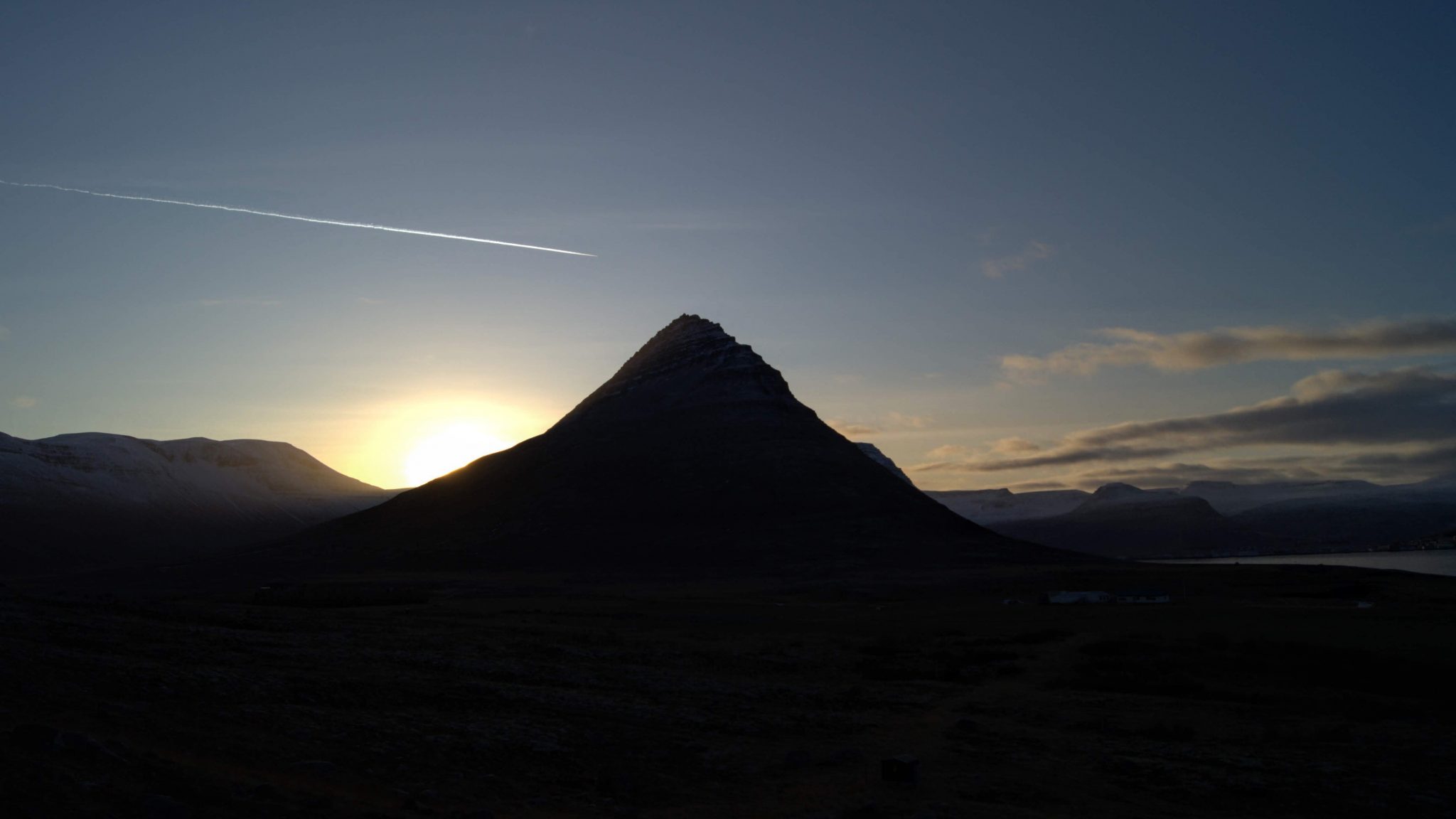 The shortest days of the year are ahead of us. Hopefully we will soon get more snow to help lighten up the darkest days for us to experience the best of Iceland in winter like in the video below.