Varmahlíð is a great stop if you are driving north on the mountain road Vatnsskarð or coming from the north on the mountain road Öxnadalsheiði. Anyway, whenever we pass by, we always stop, and sometimes we stay for more than a day.
Varmahlíð is a village in Skagafjörður and includes a shop and restaurant, a petrol station, various services, a year-round hotel, camping site and a small but great swimming pool. There is also a holiday home area where you can rent holiday homes.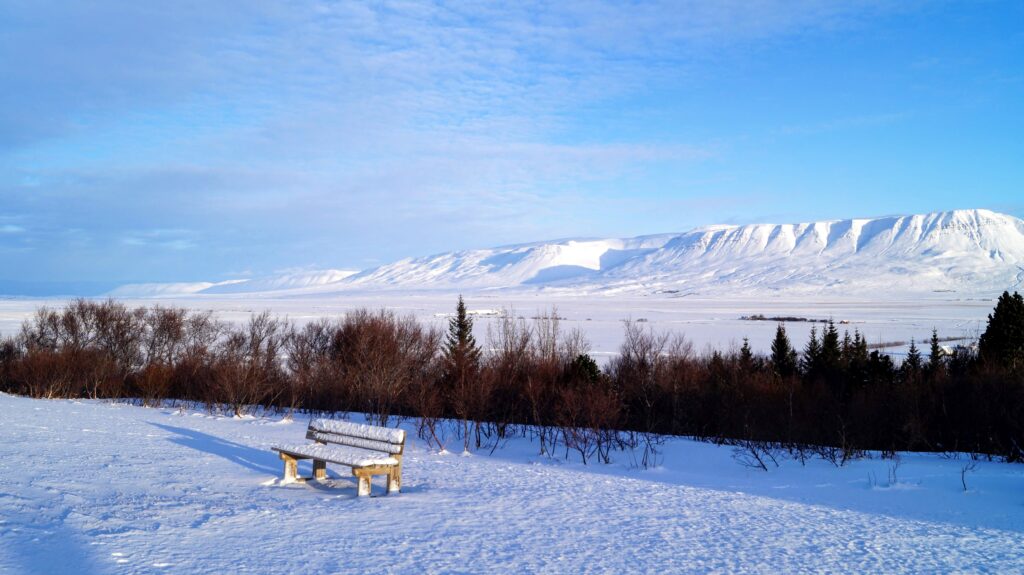 Some people call Skagafjörður the Sunshine Fjord, and it is quite clear that in the shortest days the sun is clearly visible in Varmahlíð and elsewhere in Skagafjörður. From Varmahlíð, you can clearly see the mountain range in Skagafjörður. Those were the unforgettable moments we had one winter day when the sun bathed Skagafjörður in its most beautiful rays.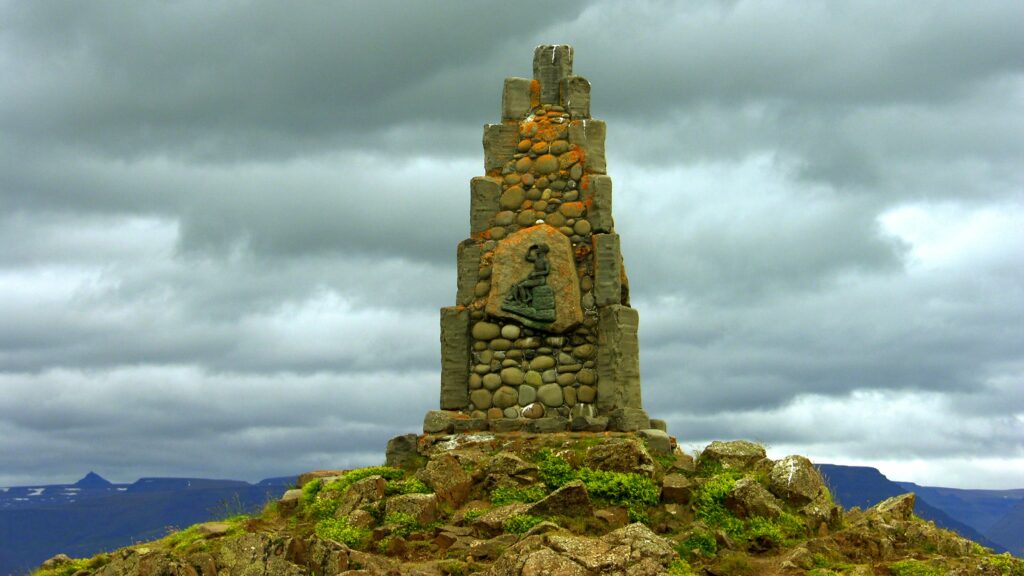 On the main road above Varmahlíð is a monument to a famous poet, Stephan G. Stephansson, who moved to America as a young man and wrote about his homeland there. It is wonderful to stop there and admire the view of Skagafjörður, whether in summer or winter, and it is no less important to open the lunch box as well and get a bite under the influence of Skagafjörður and this remarkable poet.