It is a privilege to watch my home fjord all year long and experience the seasons with all kinds of weather changing and transforming the landscape and the sea.
Stillness on the fjord is my favorite. Watching the mountains, boats and buildings mirroring on the sea is something you can enjoy forever.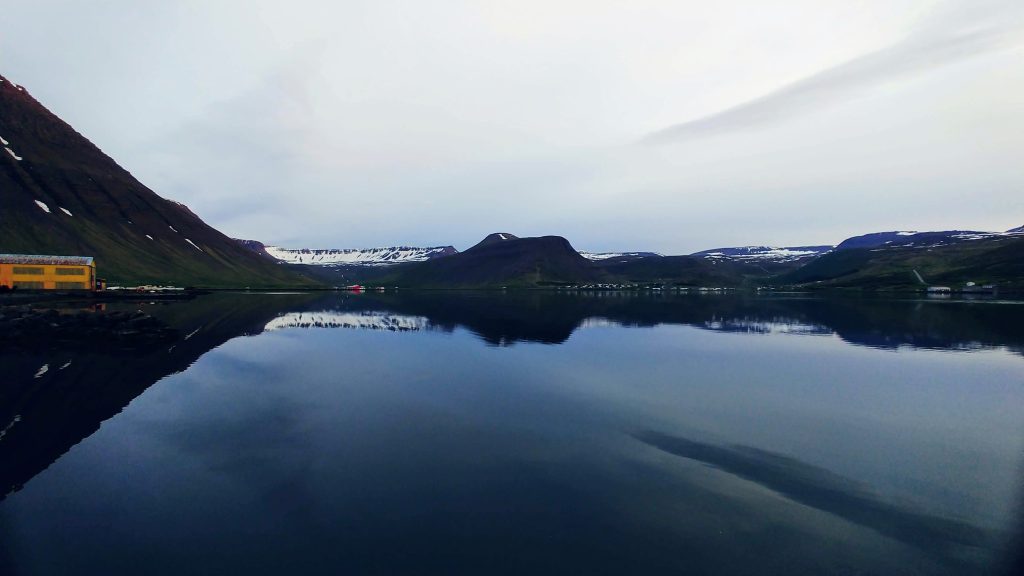 Yesterday, the stillness came in the evening. The sea was smooth as silk and the tiny waves could not make a ripple on it and just made the fabric of the sea even more pleasant.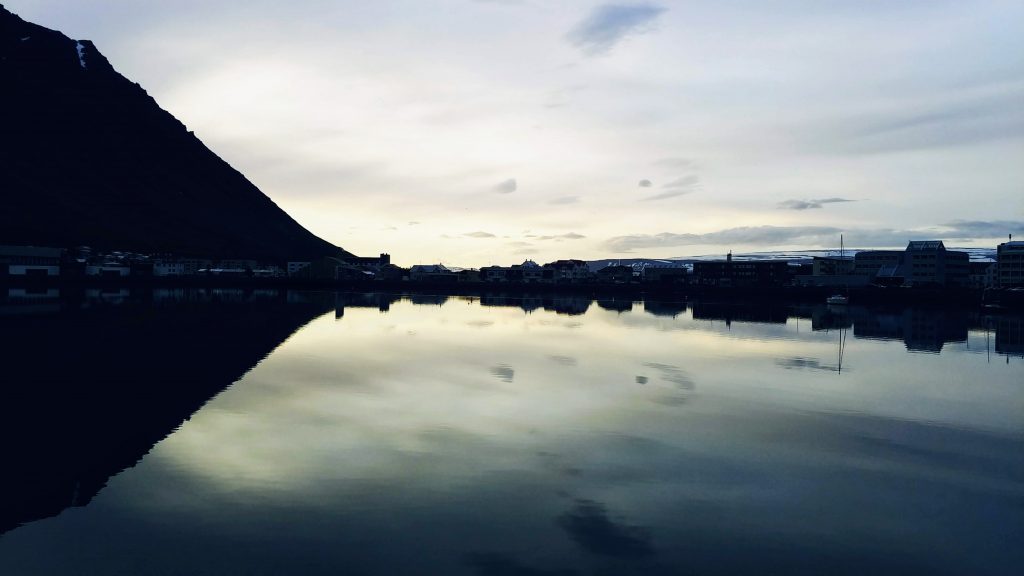 The harbour is one of my favorite places and sometimes when the stillness lays over the fjord it draws me like a magnet to watch the boats rock peacefully at dock and look at the fjord from another perspective.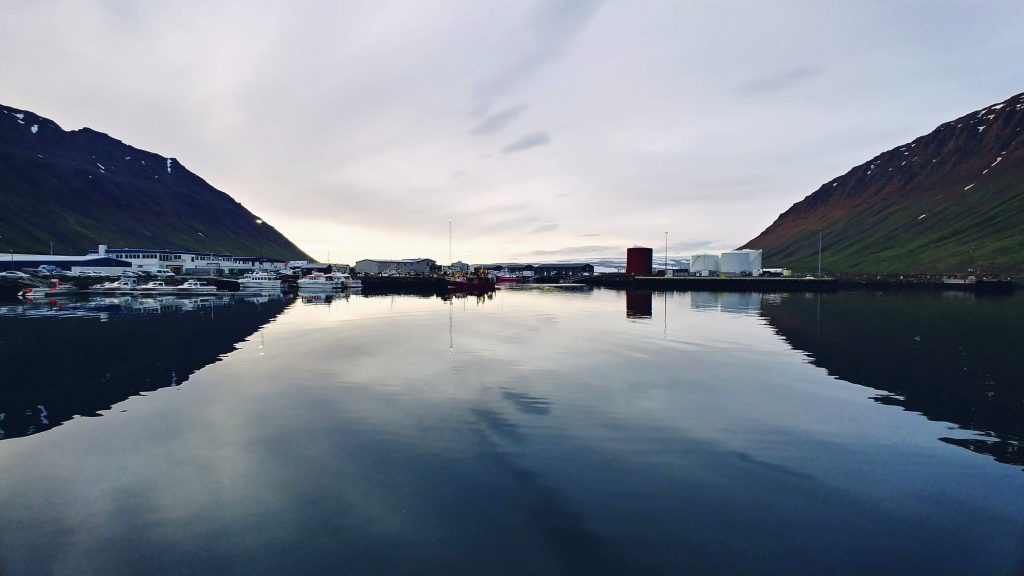 It was the perfect midnight.