It is generally agreed upon that Iceland is a destination that is safe for lone visitors. There is a low overall crime rate in the country, and violent crime against tourists is almost unheard of. It is simpler for lone travelers to feel welcome and secure in Iceland due to the nature of the Icelandic people, who are noted for their friendliness and willingness to help.
Iceland is a dream destination not just for people who want quiet and solitude but also for those who want to experience the natural beauty of the country for themselves. I tell people all the time that if you want to be by yourself, you can stop anyplace in the country, and after a five-minute stroll you will be by yourself.
However, as is the case while visiting any location, it is essential to practice safety procedures and remain aware of your surroundings at all times. The following are some helpful hints for solo travelers in Iceland:
Maintain your awareness of current events by reading up on the local customs, laws, and phone numbers for emergency services before departing on your trip. In addition to this, it is recommended that you do some research about the locations that you intend to visit.
Maintain your adherence to authorized trails and walkways: Although the natural scenery of Iceland is breathtaking, it is critical that visitors maintain their adherence to established trails and walkways for their own safety. Going off into territory that you are not familiar with can be dangerous.
It is important to be prepared for the weather in Iceland, as even during the summer months, the weather can be unpredictable. Before setting off on your adventure, make sure to check the forecast and pack clothing and equipment that are suitable for a variety of scenarios.
General precautions should always be taken, such as locking up your valuables, being wary of who you share sensitive information with, and avoiding walking alone in deserted locations late at night.
Make use of trustworthy modes of transportation: Whether you are using the bus or renting a car, be sure to deal with reputed firms and adhere to all applicable safety regulations. When you go hitchhiking, exercise extreme caution, and do it only if you feel completely at ease and sure of yourself.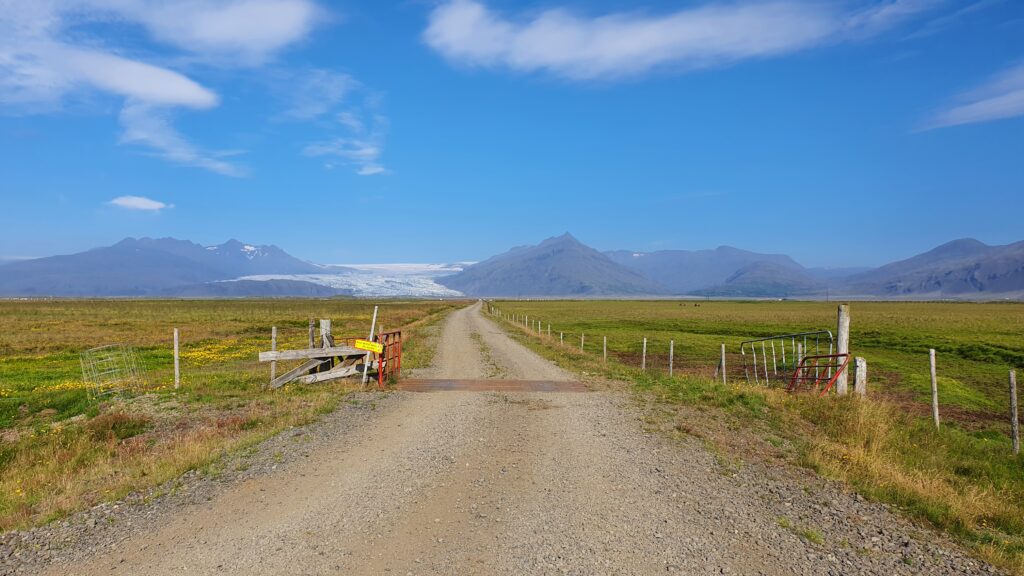 Having travel arrangements can be advantageous for a variety of reasons, including the following:
When traveling alone in Iceland, it is not required to have detailed travel arrangements; nonetheless, it is generally advisable to have a rough schedule or an idea of the areas you wish to see. This way, you can make the most of your trip and optimize your time.
Iceland is home to a diverse selection of natural wonders and activities; having a plan can assist you in organizing the order in which you visit the locations and participate in the pursuits that are most important to you during your trip. You will be able to make the most of your trip and use your time more effectively this way.
When you plan your schedule ahead of time, you will have the ability to book your lodgings as well as transportation choices, such as tours or rental vehicles, in advance. During the high season for tourism in Iceland, it is important to make bookings in order to assure that you will have a place to stay and transportation options while you are there.
Having a broad notion of your travel plans helps you stay organized and prepared, which is important for both your safety and your trip. You can do some research on the regions you'll be traveling through, check the current weather, and become familiar with any potential hazards or difficulties. In this manner, you will be able to make the necessary preparations and travel in a manner that is less hazardous.
Planning your schedule ahead of time will help you better predict and control your spending, which is helpful for budgeting and cost management. You can do research on the prices associated with lodging, transportation, food, and activities, which will enable you to create a budget that is appropriate for your needs and protect you from unforeseen financial burdens.
Even if it is beneficial to have a travel plan, it is equally important to be flexible and open to changes in the itinerary. The weather in Iceland can be difficult to forecast, and the state of the roads may require you to make alterations to your plans. Being flexible enables you to make the most of your vacation and seize unanticipated chances or follow the advice of locals, which can help you make the most of your time away.
Having a basic travel plan or schedule can be helpful in enhancing your experience of traveling alone in Iceland. This is because you do not need to have every detail planned out.
Tell someone at home or at your place of lodging about your travel intentions, including the route that you intend to take and the schedule that you will be following. Maintain a regular dialogue with them to ensure they are up-to-date.
You should be able to have a pleasant and risk-free journey to Iceland on your own, provided that you adhere to these instructions and use common sense.
For important information and your safety, be sure to check out the Safe Travel website or download the app in advance. For traffic information use Traffic info and Met Office for weather forecasts and warnings.