Summer is now and it's the best time of the year. There has been an exchange of sunshine and showers, and in between calm and stillness. The mountain slopes are turning green and the birdsong sounds more beautiful than ever.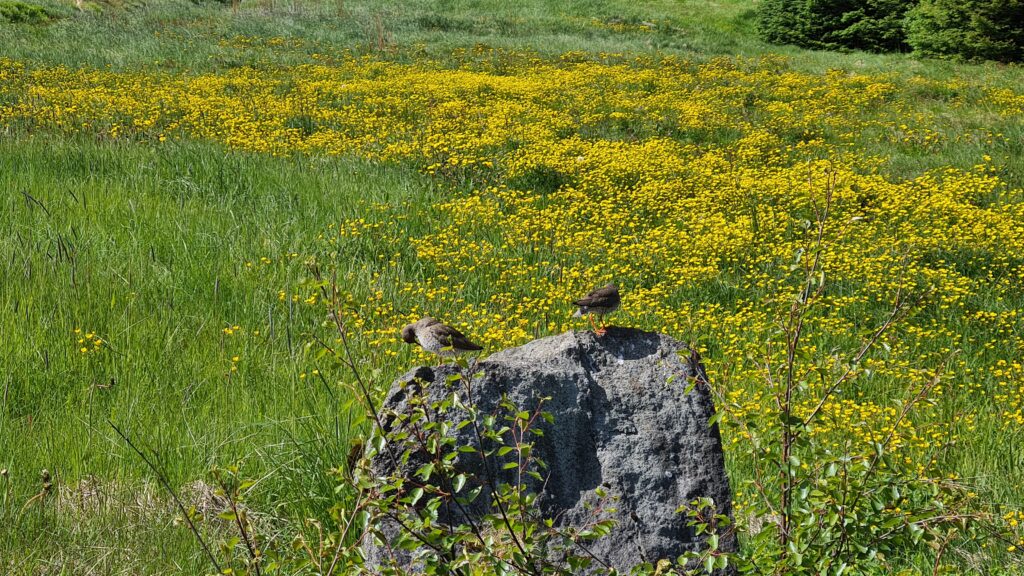 Thousands of tourists have been flocking to the Westfjords. Most come on cruise ships that stop long enough during the day to go sightseeing or hiking. Most hotels in the area are booked during the summer, so it can be difficult to get accommodation for those who decide to visit the Westfjords at short notice, but if there is a will, there is a way.
The business life in Iceland is flourishing, and tourists have started to flow to the country to a similar extent as before COVID-19. Like many others, we feel higher oil and petrol prices due to the war in Ukraine as well as various other inconveniences, but in my mind, it's worth it because we all have to stand with Ukraine. Our inconvenience is small compared to the tragedy that Ukrainians are going through these days.
There has been a heat wave in Europe recently. In Iceland, we do not have to worry about heat waves. They rarely occur and usually do not exceed 30 degrees Celsius when they arrive. It should probably not be called a heat wave, but rather a comfortable heat. The most common temperature is 10–20 degrees Celsius during the high summer. It is a very comfortable time to travel and go hiking. Maybe Europeans will increasingly come to Iceland to cool off in the same way we go to sunny countries to get more sun and heat during the winter months.
I am a big fan of the lupine plant, which has gained a foothold in Iceland and makes a great impression on the environment. It's amazing to see how fast it can spread in a very barren landscape. For a few days in early summer, it sprouts, and the divided and colorful spikes of flowers make a big impression on the landscape. Not everyone agrees with me on the importance of lupine because some people think it has a detrimental effect on other plants. That may be true, but I just know that where lupine is, there has not been much vegetation before. It's probably best to leave it to the experts to evaluate this, but until then, I admire the beautiful lupine.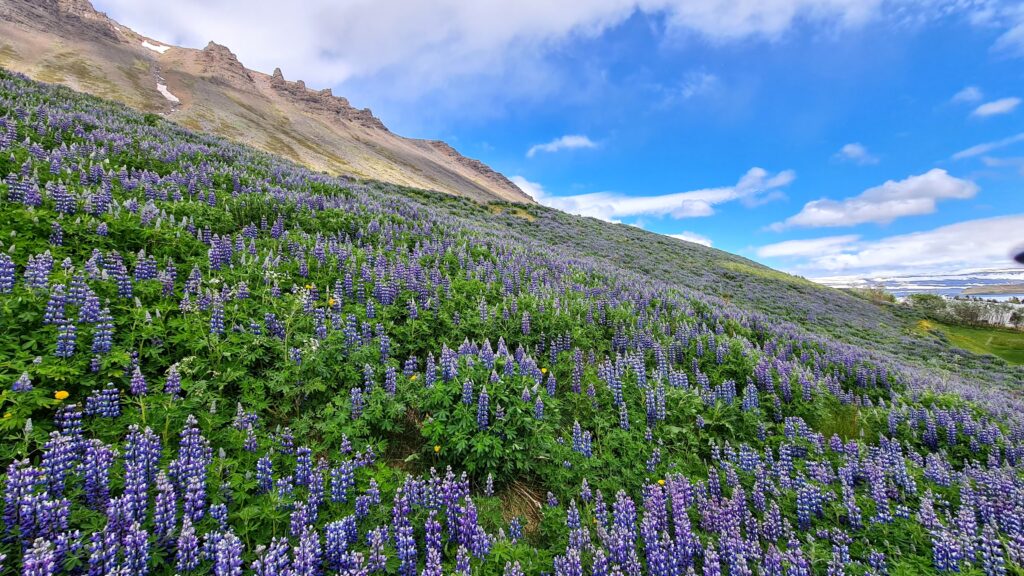 It is now 8 degrees Celsius outside, and it is time to cool off a little bit and step outside to feel the chilling wind blowing from the North Arctic Ocean.