Gullfoss, which literally translates to "Golden Falls," is an impressive waterfall that can be found in the southwestern part of Iceland on the Hvítá river. This river originates from the Langjökull glacier. It is often thought of as one of Iceland's most famous and well-known natural sights.
The waterfall is actually a two-tiered cascade, with the water plunging 32 meters (105 feet) into a deep gorge below it. During the summer months, when the amount of glacial meltwater flowing over the falls is at its highest, the falls produce a cloud of mist and a deafening roar that can be heard for kilometers away. This makes the falls extremely stunning.
Gullfoss is one of the most photographed waterfalls in the world because of how beautiful it is and how rough and dramatic its surroundings are. The waterfall is in a narrow canyon that is surrounded on all sides by tall cliffs and outcrops of rock. This makes for a breathtaking view.
When people go to Gullfoss, they can choose from a number of hiking trails and walkways that all give them great views of the waterfall and the area around it. There are also a number of viewing platforms at the site, and each one gives visitors a different view of the canyon and waterfalls.
Together with the geothermal region of Geysir and the national park of Thingvellir, which are both located in close proximity to one another, Gullfoss is a stop along the well-known tourist circuit known as the Golden Circle. During the winter, the waterfall sometimes freezes partially and turns the environment into a beautiful natural ice sculpture. Tourists can visit the area all year. The location is especially stunning during this time of year.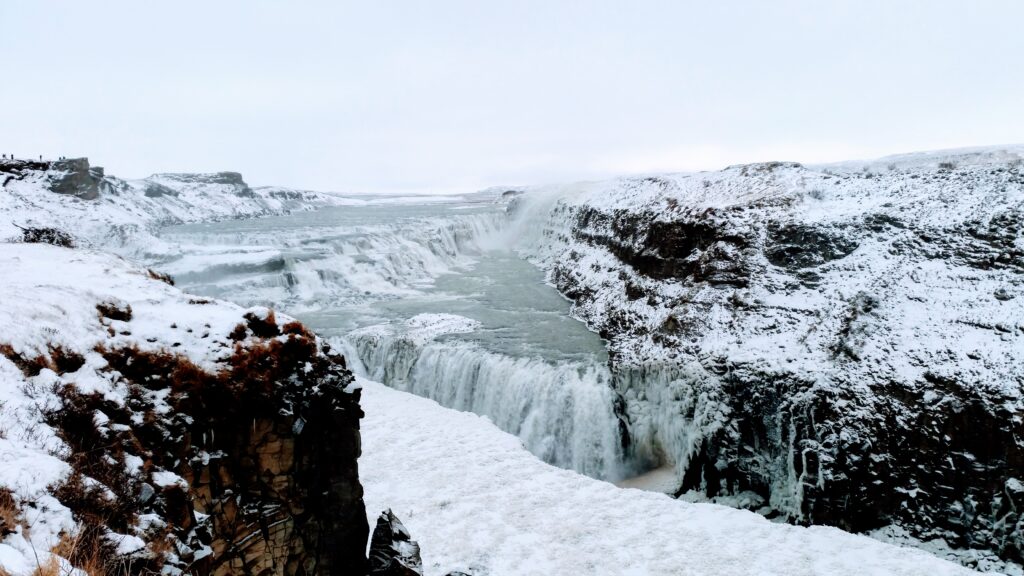 Although the Gullfoss Waterfall is most recognized for being a natural wonder and a well-liked tourist destination in Iceland, it also holds significant historical significance for the nation.
There was a proposal made in the early part of the 20th century to convert the power of Gullfoss Falls into hydroelectric energy. Nevertheless, a young Icelandic lady by the name of Sigríður Tómasdóttir, whose father owned the land on which the waterfall is situated, fought tenaciously to protect the location and prevent its commercial development. She was successful in her efforts. Her efforts, which included traveling hundreds of kilometers to Reykjavik to raise awareness about the matter, ultimately resulted in the cancellation of the proposed project. Her efforts were ultimately responsible for the cancellation.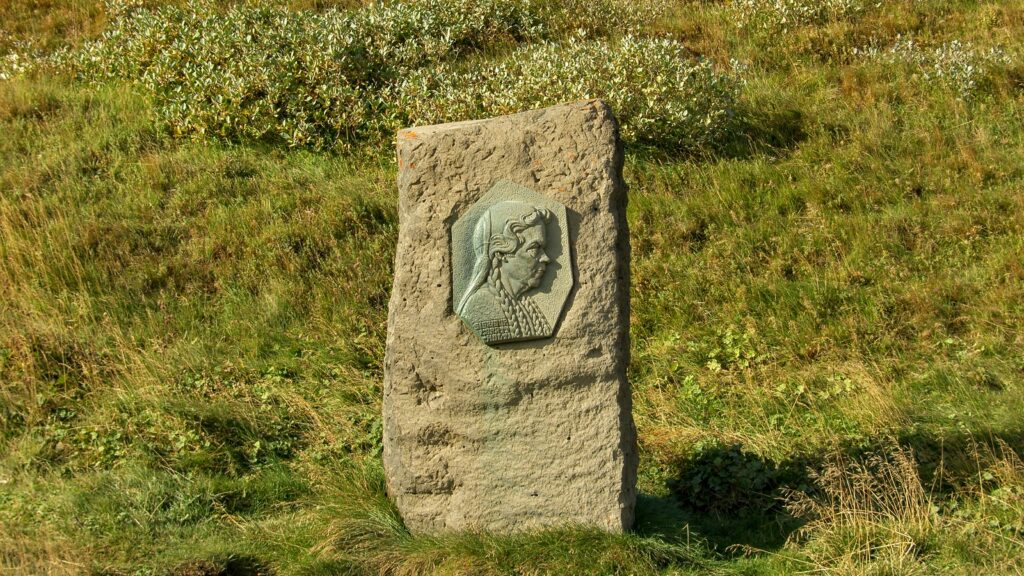 The work that Sigríður Tómasdóttir did to protect Gullfoss and the area around it is regarded as a crucial turning point in the annals of environmental activism in Iceland. The waterfall is protected, and it continues to show how beautiful Iceland's nature is and how important it is to keep it beautiful for future generations.