Hveragerdi is a town of about 2700 people, about half an hours drive from Reykjavik. The town is built around a geothermal area that is in the center of town. The geothermal area is one of Hveragerði's main attractions.
Hveragerdi is Iceland's center of gardening and horticulture as the geothermal energy offers an inexpensive way to provide warmth for the green houses. Iceland's only school of horticulture is located in Hveragerði.
Visiting Hveragerði the geothermal steam is very visible and the area around Hveragerði is one of Iceland's most active geothermal areas. During summer, take a short drive to Hveragerði from Reykjavik to buy fresh tomatoes, cucumbers and other vegetables and visit the greenhouses that welcome tourists.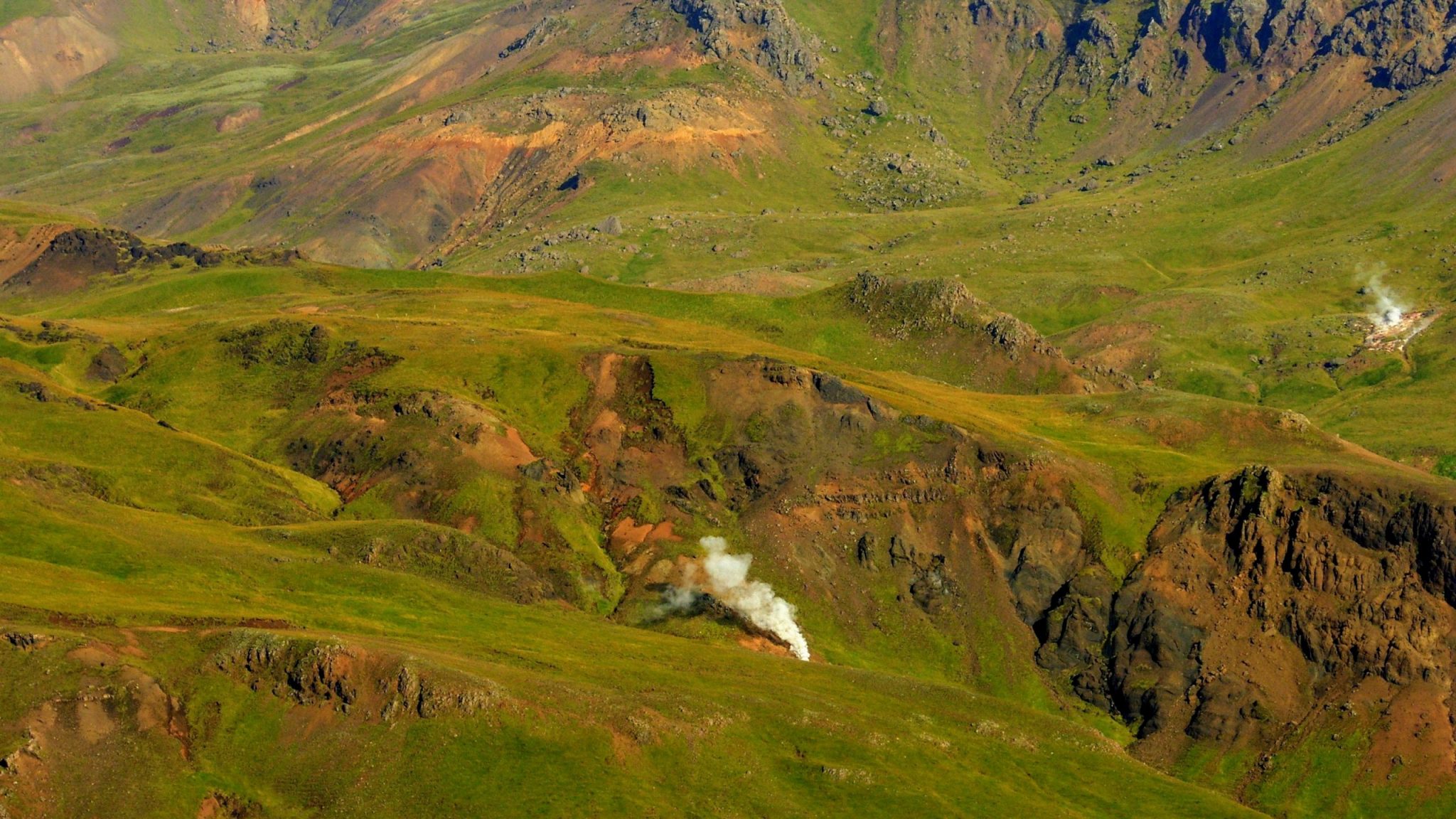 Here is a video showing the hot spring area around Hveragerði.