Iceland is a country that possesses astounding natural beauty, and the country is home to a great number of wonderful places that are well worth seeing. In our opinion, the following seven locations in Iceland are seven of the most breathtaking ones to visit.
The Golden Circle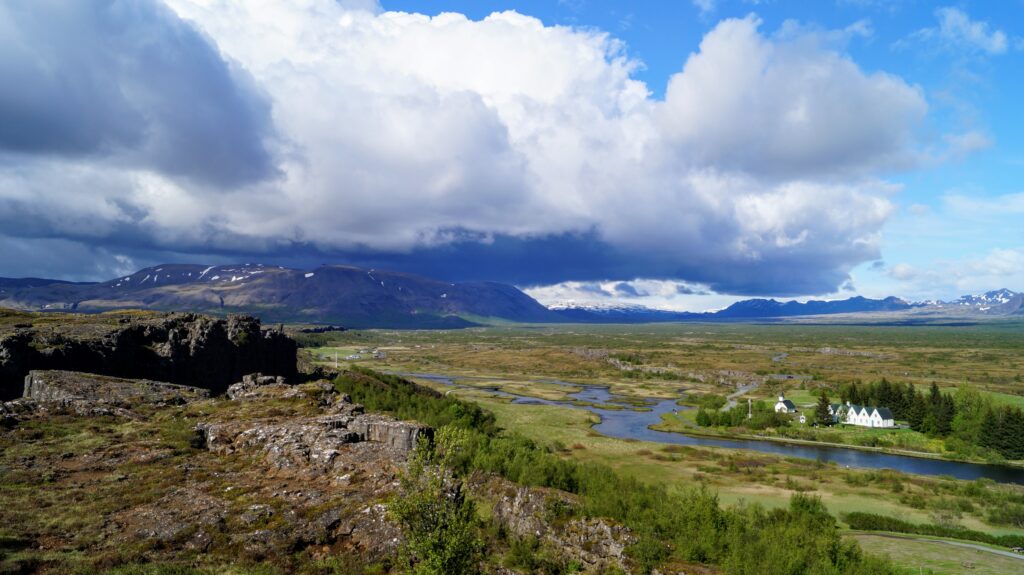 The Golden Circle is a popular tourist route that takes travelers to some of Iceland's most well-known attractions, such as Thingvellir National Park, Gullfoss waterfall, and the geysers of Haukadalur. The Golden Circle is thought of as a magnificent route for a number of reasons.
Traveling the Golden Circle will take you through some of the most breathtaking parts of Iceland, such as its undulating hills, lush woods, and sparkling rivers. The route stops at the geysers at Haukadalur, where you can see how powerful geothermal activity can be, and at the Gullfoss waterfall, which many people consider to be one of Iceland's most impressive waterfalls.
Significance to history The Golden Circle also brings you to Thingvellir National Park, which is a location that holds an important place in Icelandic history and culture. Thingvellir, which was where Iceland's first parliament met and was built in 930 A.D., is seen as a symbol of the country's independence and democratic history.
Some of the easiest places to get to in Iceland are in the Golden Circle. There are good roads and many tour companies that can take you there. This makes it one of the most popular tourist routes in Iceland. Because of this, it is an excellent location for first-time tourists as well as people who have a restricted amount of time.
The Golden Circle can be enjoyed in many ways, from self-driving to guided tours, and it has many things to do, from hiking and swimming to sightseeing and taking pictures. Its versatility makes it an appealing travel destination. The Golden Circle has much to offer visitors with a variety of interests, including those in nature, culture, and even adventure.
People think that the places on the Golden Circle are some of the most beautiful places to visit in all of Iceland because they are easy to get to, have a lot of cultural history, are surrounded by beautiful nature, and have a wide range of things to do.
The Jokulsarlon Glacier Lagoon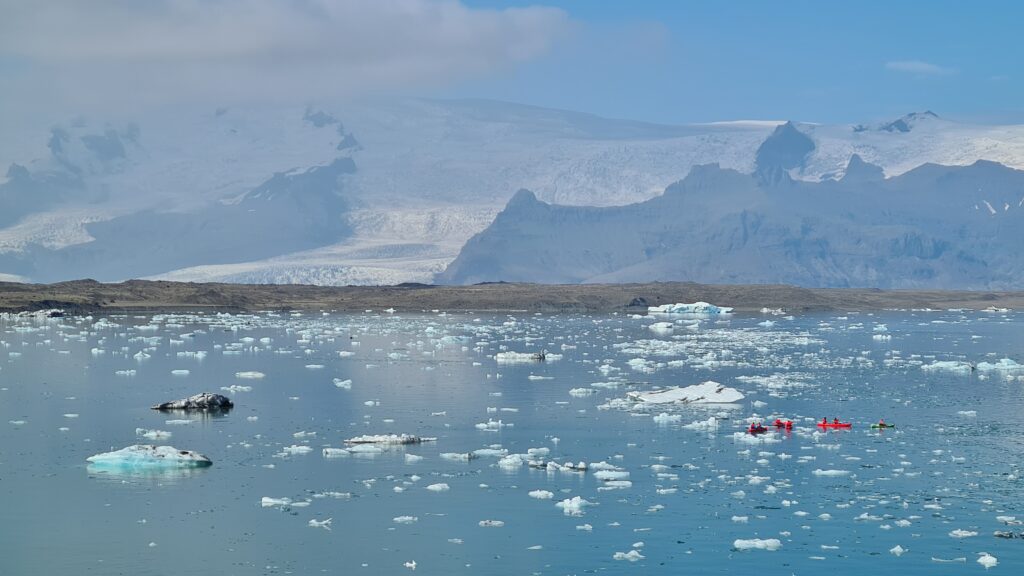 There are many reasons why the Jokulsarlon Glacier Lagoon is so popular. The Jokulsarlon Glacier Lagoon is a beautiful glacier lagoon that is surrounded on all sides by snow-capped mountains and glaciers. Its waters are so clear that you can see icebergs floating in them.
The glacier lagoon is surrounded by glaciers, snow-capped mountains, and black sand beaches. This makes for a beautiful and unique natural setting. Large chunks of ice that have broken from the glacier float in the lagoon's pristine water, creating a breathtaking scene.
The Jokulsarlon Glacier Lagoon is a natural phenomenon that is one of a kind. It is one of Iceland's largest and fastest-growing glacier lagoons. The area's glacier, lagoon, and other natural features make it a unique and unforgettable place to go on vacation.
Around and in the glacier lagoon are great places to take photos, especially at sunrise and sunset when the light is warm and soft. Jokulsarlon Glacier Lagoon is a photographer's dream because of its spectacular scenery, ice formations, and glaciers.
Jokulsarlon Glacier Lagoon is a great place to visit for independent travelers because it is well-marked and easily reached by car. The glacial lagoon is a popular place to visit for a day trip from Reykjavik, and many tour companies offer guided trips there.
Overall, Jokulsarlon Glacier Lagoon is one of the most beautiful places in Iceland because of its natural beauty, uniqueness, wildlife, chances to take photos, and ease of access.
Vatnajokull National Park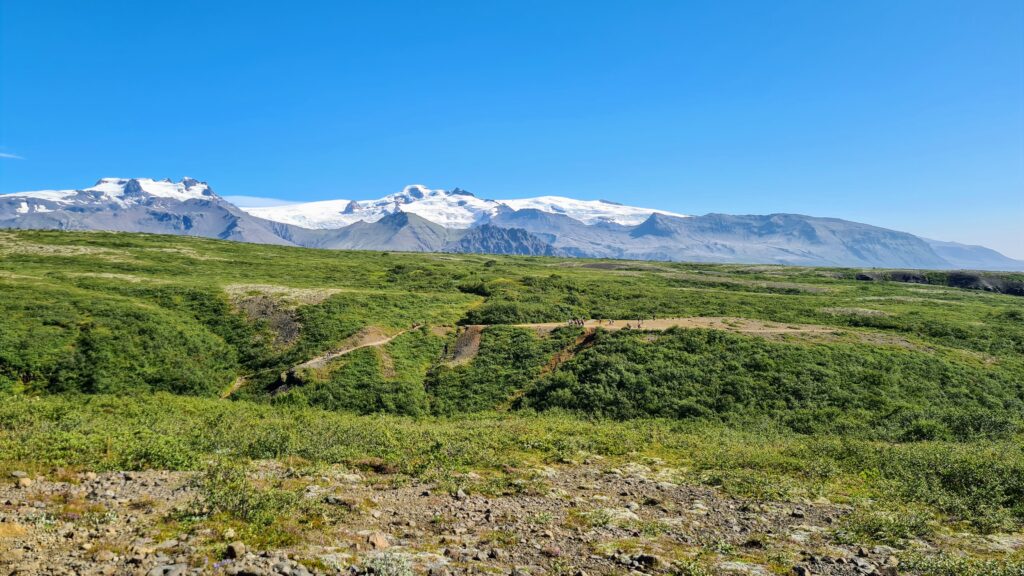 The Vatnajokull National Park is the largest national park in Europe. This park is home to glaciers, ice caves, volcanic deserts, hotsprings, waterfalls, and hiking routes. It also features breathtaking views of a broad range of landscapes. Vatnajokull National Park is often thought to include some of the most beautiful places in Iceland for a number of reasons.
There are many glaciers, valleys, and rivers in Vatnajokull National Park, which is home to Europe's largest glacier. People who want to get a real feel for Iceland's natural beauty go to the park to see the stunning views of the glacier and the area around it.
Vatnajokull National Park is one of the best sites in Iceland to get up close and personal with the glaciers, with activities like glacier walking, ice climbing, and even snowmobiling on the glacier itself.
Vatnajokull National Park is home to several species of flora and fauna, including birds, arctic foxes, and reindeer. Many migratory species stop by the park, making it a prime location for birdwatchers.
In the past, Vatnajokull has been seen as a holy place by the Vikings and a source of inspiration for many generations. Many Icelandic sagas and stories are based on the glacier and the area around it. This adds to the cultural importance of the area.
Vatnajokull National Park is a must-see for anyone who visits Iceland because of its beautiful scenery, interesting glaciers, wide range of animals, historical importance, and closeness to other must-see places.
The Westfjords of Iceland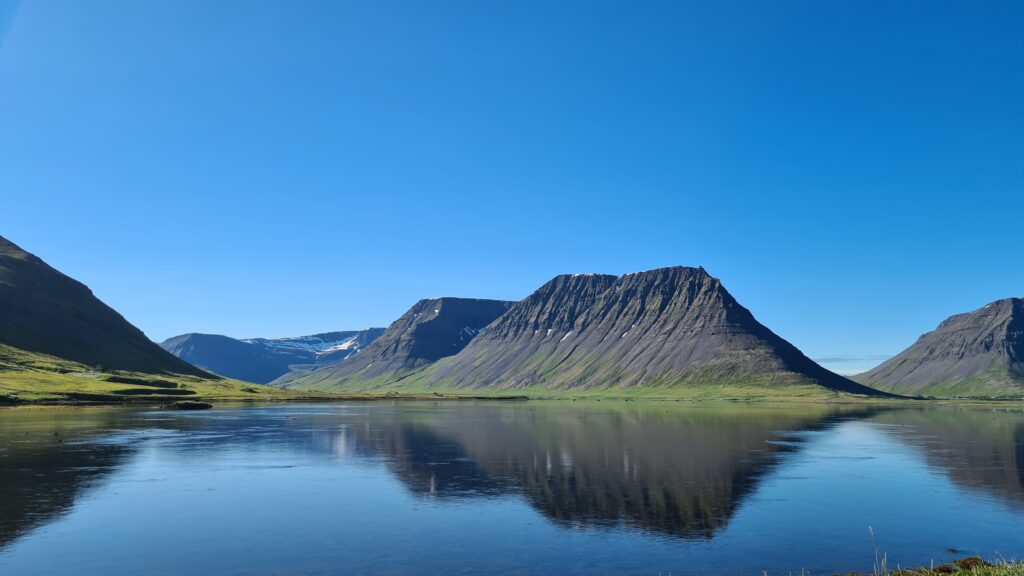 The Westfjords of Iceland are a region in Iceland that is truly one of the most breathtaking parts of the country. In that area, you can see and appreciate many parts of old Icelandic society, culture, and the landscape. There are many wonderful reasons to visit Iceland's Westfjords:
Located on Iceland's northwest side, the Westfjords include a spectacular landscape of dramatic fjords, sheer cliffs, and a rough coastline that sets them apart from the rest of the country. The low population and unspoiled nature of this area make it unique on our planet.
The Westfjords are a great place to go hiking, kayaking, and watching birds, among other things. Puffins, Arctic foxes, and seals are just a few of the many species that call this area home, making for a really one-of-a-kind and spectacular outdoor adventure.
In the Westfjords, there are several hot springs. One of the best is the quiet Reykjafjordur hot pool. Taking a dip in these natural hot springs is a great way to unwind and take in the breathtaking scenery of the area.
Traditional fishing communities and historic landmarks contribute to the Westfjords' rich cultural history. When people come to this area, they can also learn about the culture of Iceland's small coastal towns and see how they stick to their traditional values.
Because the Westfjords are in the north of Iceland, they are also a great place to see the Northern Lights in the winter. Because the area is so remote and the night sky is so clear, visitors will have a unique and memorable time looking at the stars.
The Westfjords of Iceland are a must-see and one-of-a-kind travel destination for people who want to see the Northern Lights, experience adventure, soak in thermal springs, and discover historical sites.
Reykjavik, Iceland's Capital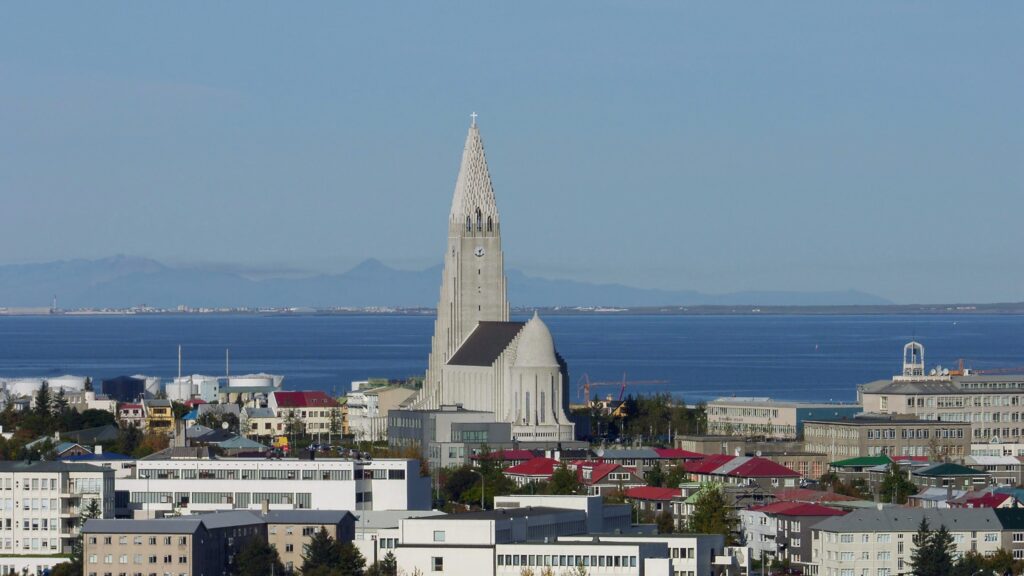 The city of Reykjavik is Iceland's capital and largest city. It is well known for its brightly colored homes, cultural attractions, and busy nightlife. Reykjavik, Iceland's capital, is a fantastic travel destination for a number of reasons.
Reykjavik is a city full of history and culture, and some of its traditions go back to the time of the Vikings. Travelers interested in discovering more about Iceland's rich history and distinctive culture can do so by exploring the city's many museums, art galleries, and historic buildings.
Reykjavik's nightlife is legendary; the city's many bars, clubs, and music venues stay open into the wee hours of the morning.
The buildings in Reykjavik are as diverse as the city itself. There are both modern and traditional metal and glass buildings, as well as brightly painted wooden homes and businesses. Hallgrimskirkja, one of Iceland's tallest churches, is just one of many distinctive and striking buildings found in the city.
Restaurants, cafes, and bars in Reykjavik serve up delicious meals and drinks using seasonal, locally sourced products. There are several breweries in the area that produce excellent craft beers, adding to the city's reputation as a craft beer mecca.
Reykjavik is a fantastic place to visit in Iceland because of its cultural and historical diversity, exciting nightlife, beautiful architecture, and delicious cuisine and drink.
Lake Myvatn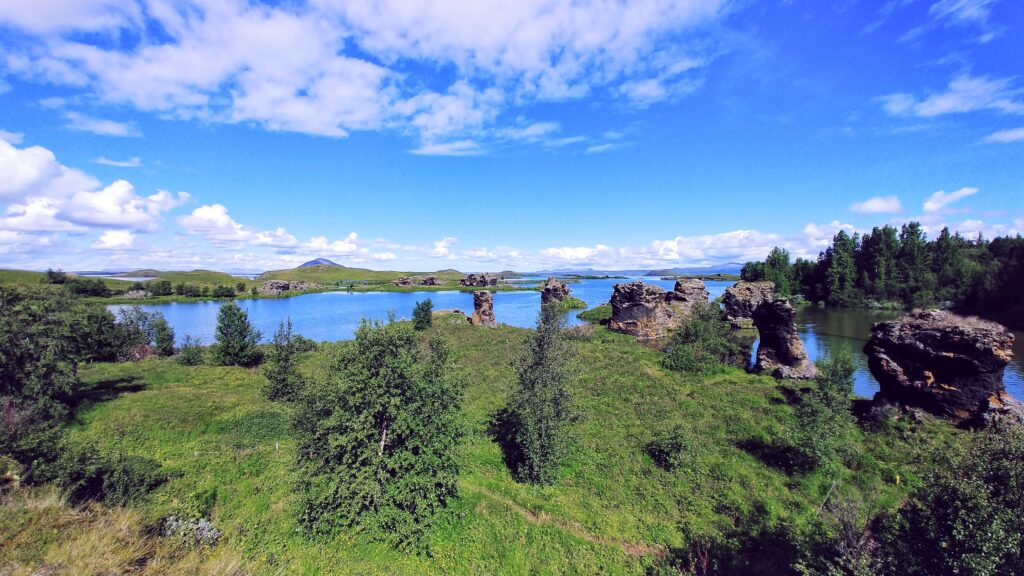 Lake Myvatn is a big lake that is only a few meters deep and is found in the northernmost part of Iceland. It is in an area of Iceland that is known for its volcanic activity. The lake has a surface area of around 37 square kilometers, and it is surrounded on all sides by breathtaking volcanic scenery, including lava fields, craters, and geothermal hotspots. For several reasons, Lake Myvatn is a fantastic place to visit:
In the area around Lake Myvatn, which is in a volcanic part of Iceland, there are lava fields, volcanic craters, and hot springs, among other interesting geological features. When all of these things come together, they make the landscape look both bleak and strange.
Despite its harsh climate, Lake Myvatn is home to a wide variety of wildlife. The lake is frequented by over 115 different bird species and several uncommon fish species, including Arctic char. A lot of migratory birds use the lake and the marshes around it to breed and find food.
Hiking, birdwatching, fishing, and even winter sports like cross-country skiing and snowmobiling are just some of the outdoor pursuits that may be enjoyed near Lake Myvatn. Lava fields and geothermal sites can be explored in the neighborhood, too; the breathtaking Dimmuborgir lava formations are only one example.
Lake Myvatn is a fantastic place to view the Northern Lights in the winter because of its position in northern Iceland. Because the area is so remote and the night sky is so clear, visitors will have a unique and amazing time watching the stars.
Overall, Lake Myvatn is a great place to spend a vacation because it is unique and has a lot of beautiful natural sights and fun outdoor activities.
The Northern Lights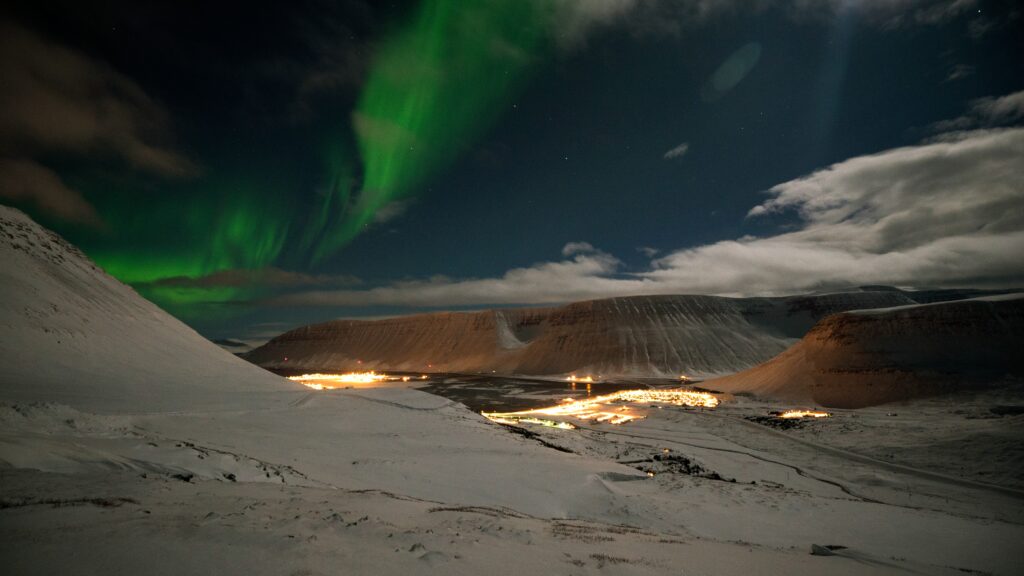 The Aurora Borealis is a natural event that can be seen from the end of September to the beginning of April in Iceland, as long as the sky is clear. The dancing auroras decorate the sky with colors of green, red, and yellow, making the Northern Lights one of the most breathtaking spectacles in the entire globe. There are a number of reasons why the aurora borealis, often known as the Northern Lights, are especially impressive in Iceland:
Iceland is in a remote part of the world, and the country's dark skies and clean air make it a great place to see the Northern Lights. Visitors will have the opportunity to witness something genuinely amazing and breathtaking.
The Northern Lights in Iceland can appear in a wide range of hues and shapes, from the more common green to red, yellow, pink, and even purple. The lights may be manipulated into a variety of shapes, including curtains, arcs, and spirals, for a one-of-a-kind show every time.
Although the Northern Lights can be viewed in Iceland from the end of August until the middle of April, their appearance varies greatly from night to night. Because of this, each visit is unique and filled with anticipation, as guests never know what they will see.
Iceland's varied landscape and geological features make it possible to see the Northern Lights from many different places. In sum, witnessing the Northern Lights in Iceland is a once-in-a-lifetime experience and a genuinely stunning natural phenomena.
Enjoy!