Driving from Isafjordur to Reykjavik or vice versa you have to drive the fjord Skate Fjord (Skötufjörður). The fjord is mostly deserted. 
The fjord is steep with hundreds of small brooks and waterfalls gushing down the cliffs. In the winters weather and road conditions in Skate Fjord can be worse than in nearby fjords. The road is high in the cliffs on the east side making it important to drive with extra care. 
The fjord is deep and therefore you can sometimes spot large whales swimming near the shore. That is a magnificent sight. It is also very common to see eagles flying along the steep ocean shore.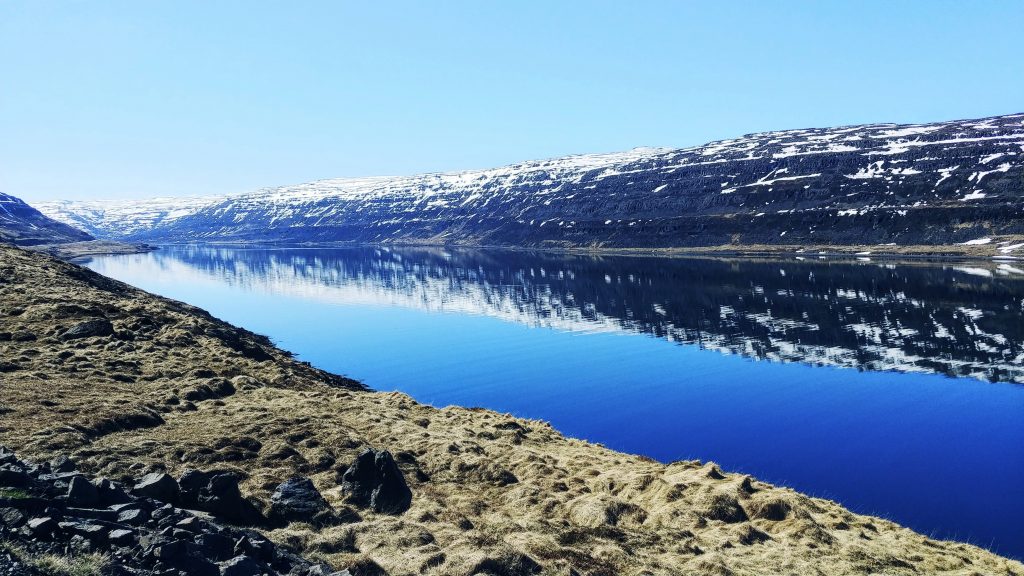 Yesterday's Skate Fjord was all but dangerous. It was shining in the spring sunshine and the sea as blue as the blue skies above. One of my favorite fjords; in spring, summer and autumn.