Life expectancy in Iceland is among the highest in Europe. Icelandic men come in second after men in Switzerland with life expectancy of 80.8 years over a ten year period (2009-2018). Icelandic women are seventh in the same period with life expectancy of 84.1 years.
In 2019 alone life expectancy for men is 81.0 years and 84.2 years for women. Since 1989 life expectancy for men has increased by 6 years and four years for women.
The data shows that men and women aged 30 with tertiary education can expect to live longer than those with upper secondary education or compulsory education.
So, what is the reason for higher life expectancy among Icelanders? Better healthcare, increased physical activity, improved nutrition, more happiness or just all of the aforementioned? It is not for us to analyse, but we are sure somewhere therein lies the reason.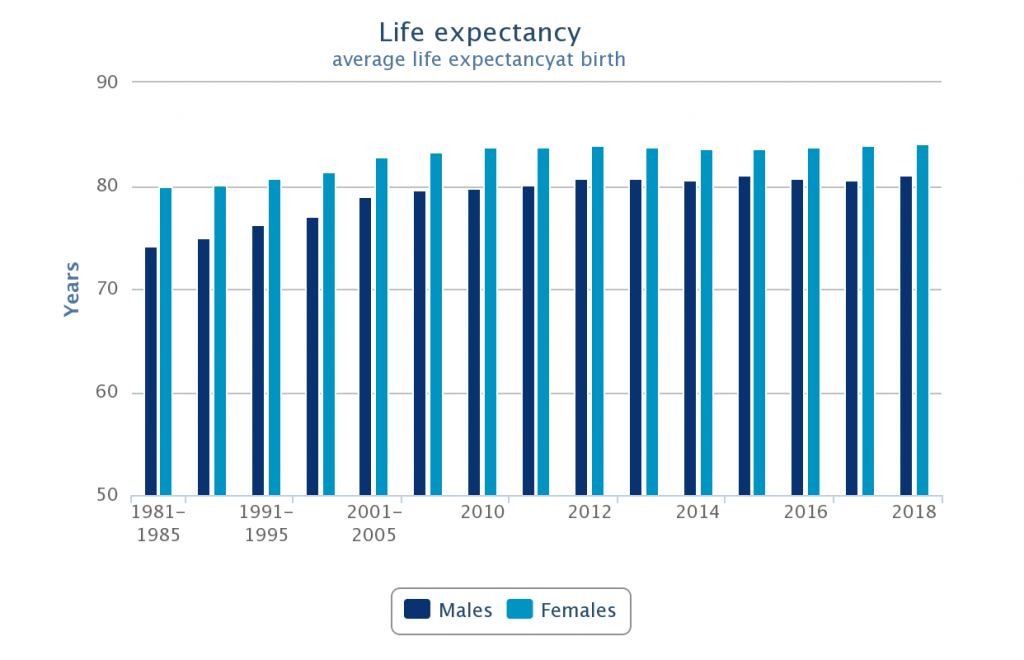 The above statistics and more are available at Statistics Iceland.
Featured image by
S. Hermann & F. Richter
from
Pixabay