Those who drive around Borgarfjordur and pass Bifrost hamlet, either north or south, will no doubt notice a very scenic volcano by the road called Grabrok. In the immediate vicinity are other magnificent natural gems such as Glanni Waterfall and Paradise Hollow Waterhole.
Grabrok is a small volcano in the Borgarfjordur area of Iceland's west, about 45 kilometers north of Borgarnes town. Grabrok is one of three craters in the area, and the volcano is approximately 3,400 years old. Grabrok is 170 meters high and located north of the village of Bifrost and Lake Hredavatn. The volcano's lava flow covers approximately 7 km2 and has an average thickness of 20 meters.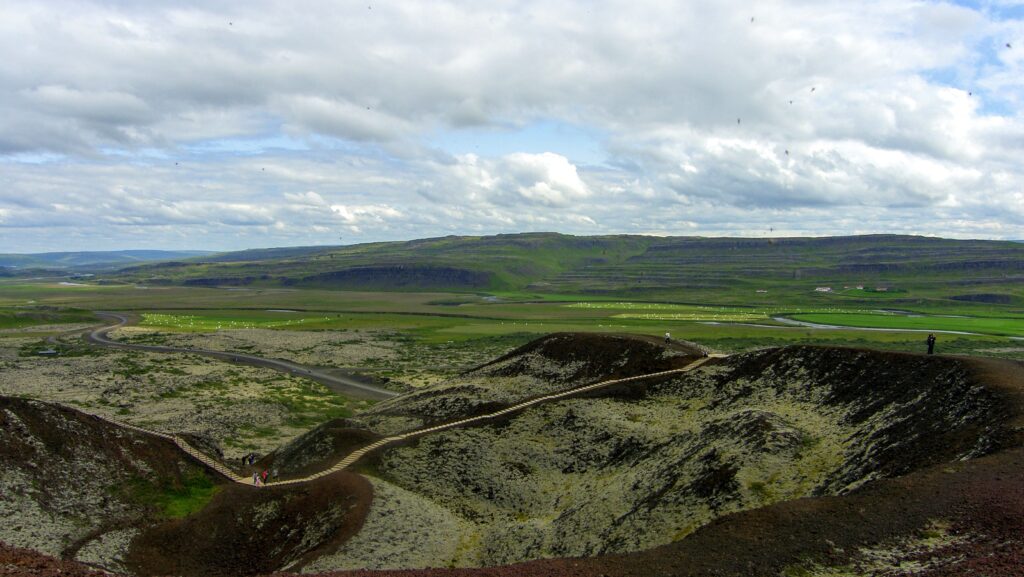 Hiking trails have been built on the volcano in recent years to make it easier for tourists to enjoy the view, which is certainly spectacular when you reach the summit. Everyone should walk up the volcano at least once to get a breathtaking view of Borgarfjordur, Lake Hredavatn, Bifrost hamlet, and other volcanoes and lava from the same eruption area.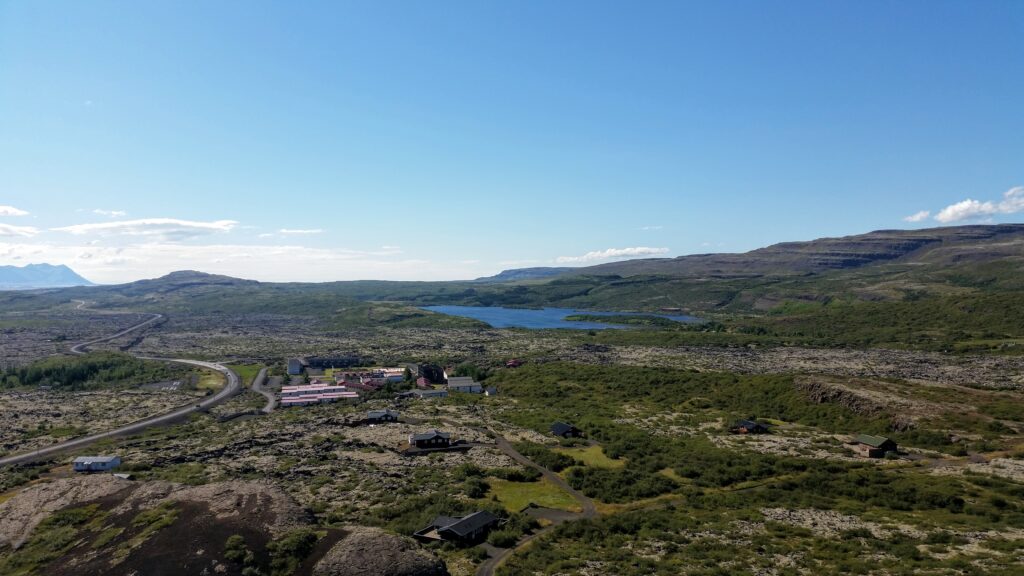 Glanni waterfall, which falls into the Nordura river, is one of Iceland's most famous attractions. Some believe it is inhabited by elves and trolls. Glanni waterfall is located in Iceland's western region. Nordura is a popular salmon river that attracts anglers from all over the world.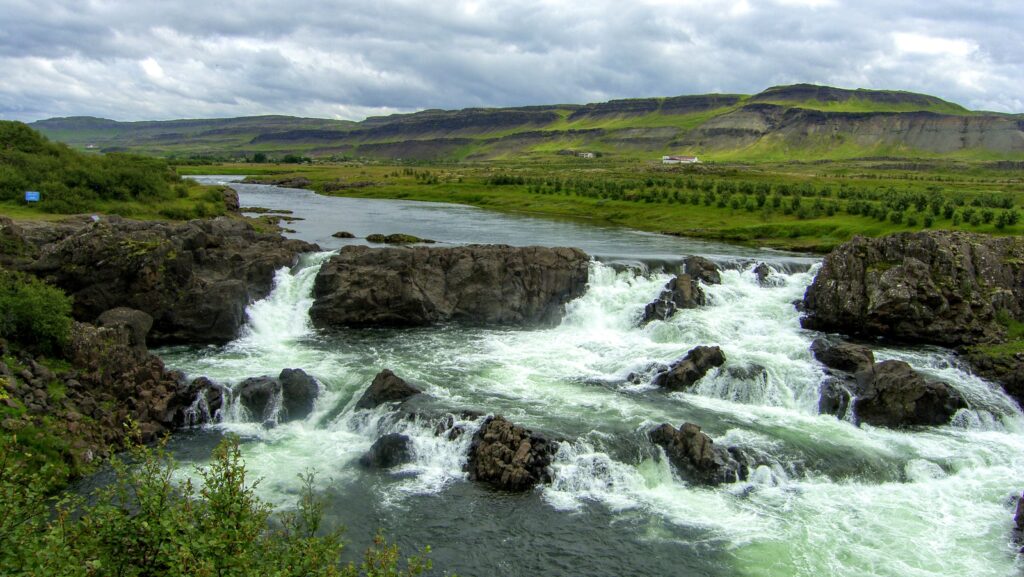 The waterfall is easily accessible, with a good path leading from the parking lot near the main ring road to the waterfall. There is a dedicated path there to get a complete view of the waterfall, river, and mountains in the background.
After reaching Glanni waterfall, the path continues in between the trees to a small oasis known as Paradise Hollow. Paradise Hollow is a small, colorful waterhole. Paradise Hollow is a magical place that requires a few moments of peace.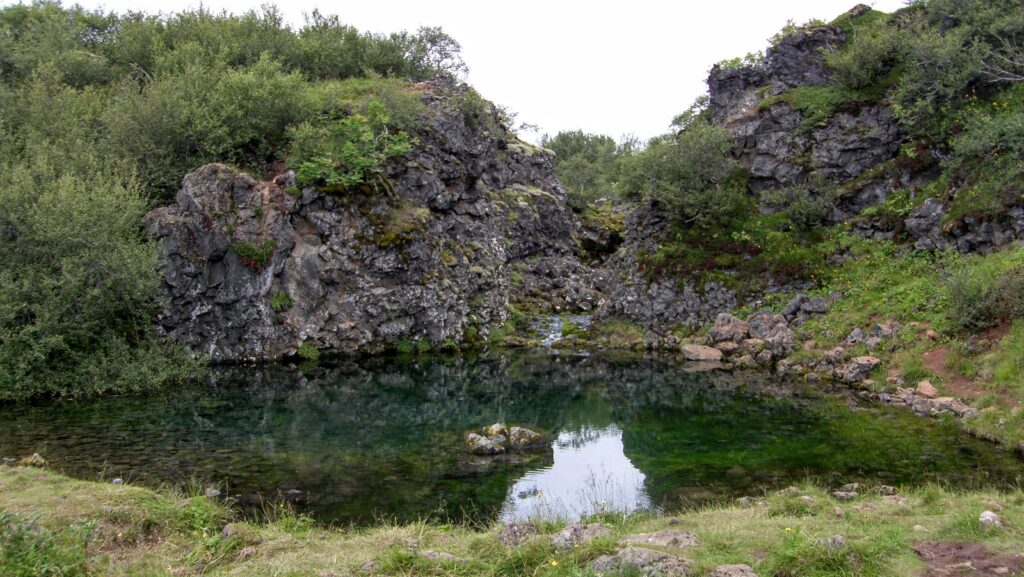 Grabrok volcano, Glanni waterfall, and Paradise Hollow are all favorites of ours, and we have many happy memories from our visits there.