In the southern part of the country everything is covered in snow and it is still snowing heavily. Rescue teams have assisted visitors in finding shelter. This is unusual because things like this usually happen in the north of Iceland, in places like the Westfjords, North Iceland, and East Iceland.
The Westfjords have very little snow, as you can see in the accompanying photo, and travel is relatively simple. When something like this happens, you start to wonder if the changes are caused by something or if they are just a one-time thing. Iceland has recently suffered from harsh weather conditions. High wind, significant snowfall, and significant rain. Extreme weather has not been seen before. This perception may be refuted by exact weather measures, but it is my perception, and I am aware that many people share it. The weather has changed and is now more unpredictable.
In the capital region and in Reykjanes, the weather is getting worse as I write this. A few days before Christmas, there was bad weather in Reykjanes, which shut down the road to Keflavik Airport and stopped international flights for a while. This inconvenienced a lot of people. In the United States and Canada, there is now a blizzard that seems to be quite rare and violent. I read in the news that this storm has been dubbed "the storm of the century." I can see a little snow in the Westfjords mountains and the occasional snowdrift as I gaze out the window in the meantime.
What can we do if the weather gods aren't feeling well? Man's role in causing climate change is strongly argued. There has been a lot of discussion and study. In order to solve this issue, societies must fundamentally alter their way of life and how they do business. Are we ready for it, or are we just going to make warmer winter clothes, better tools for getting rid of snow, and stronger work machines to deal with the effects of global warming?
Icelanders are a fortunate people. We are in a great position compared to other countries because there is a lot of unused renewable energy in the country. Our problems are that some parts of the country don't have electricity and that it's hard to keep the infrastructure for distributing electricity in good shape. With new hydroelectric facilities or wind energy, we can address the electrical crisis. However, because of complex systems and opposition from environmentalists, it has been challenging to construct new power plants and wind farms.
There isn't enough energy in the Westfjords to carry out the planned energy conversion, and there isn't enough energy for new enterprises either. There is no ring connection for power in the area; hence, energy security is lacking. The Westfjords have enough hydropower, nevertheless, to make up for this shortfall. However, there hasn't been enough motivation up until now to develop hydroelectric power plants and the necessary power lines to ring connect the area to the national grid. Instead, gas has become an option for businesses that use a lot of energy and want to start new businesses, and diesel engines are used to make electricity when there isn't enough electricity to send to the Westfjords.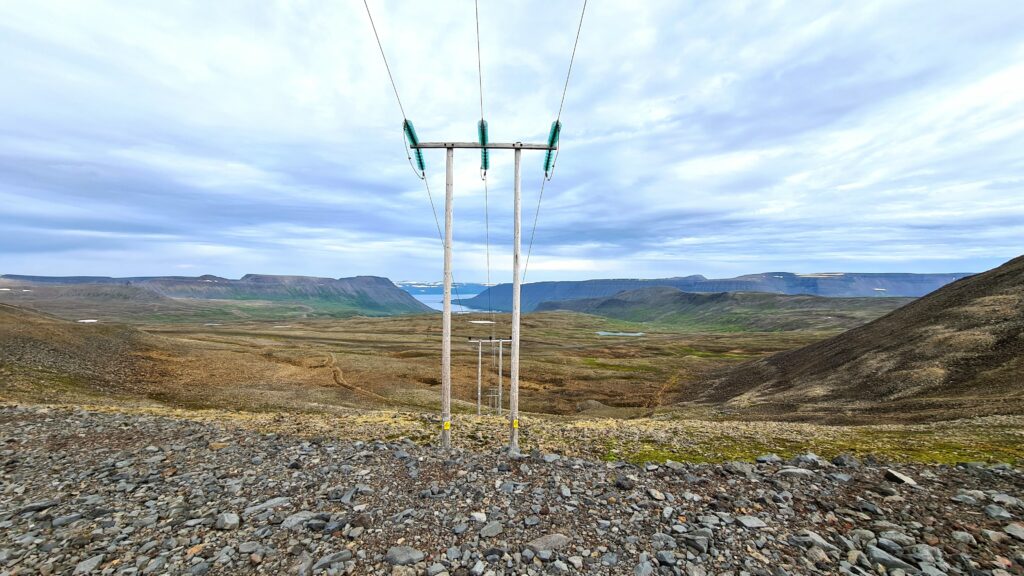 Several questions come up when climate issues are seen from the perspective of rural communities in Iceland. Are we at the point where it is not possible to fight climate change because nature has to be slightly disturbed? It is only natural to wonder which comes first: the hen or the egg, the climate or the landscape?
There are still a lot of positive developments in Iceland's energy sector, despite the Westfjords' energy transition having room for improvement. A company whose goal is to inspire the development of innovative energy transition projects recently made a list of the top 10 projects in Iceland for the year 2022 (link to translation).