Winter is on its way. It won't be long before the first puddles freeze and the first snowflakes start to fall. It's rather certain when you reside in a region like Iceland's Westfjords. Furthermore, it is a given that the nation will see significant depressions, which might be extremely windy. Though they rarely reach hurricane power, the winds that accompany these depressions can still be fairly strong.
The greatest wintertime risks in the Westfjords are caused by snow, snow buildup, and avalanches. The steep mountains in the fjords make it easy for the snow that accumulates there to fall and have a significant impact. Although avalanche protection is improving in the majority of Westfjords communities, there is still more work to be done in a number of locations.
The Westfjords always have a significant risk of avalanches, even though communities are typically well shielded from them. Avalanches can occur quickly along the roadways that often follow the fjords' sheer cliff faces. For instance, the highway connecting Hnífsdalur to Isafjordur Town is well-known for the numerous avalanches that occur there each winter. This route is crucial since it connects these communities with the 1,000-person town of Bolungarvík.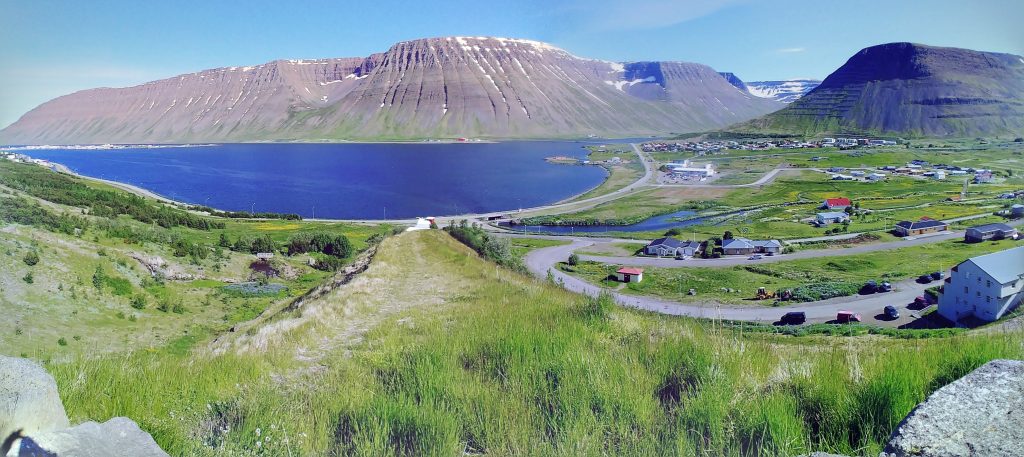 After reading this, I can fully appreciate individuals who wonder why anyone would choose to live in a location with so many threats from above. There is risk everywhere man has established habitation. It's the weather and the snow for those of us who live in the Westfjords. There are earthquakes and volcanic eruptions on the Reykjanes Peninsula and the South; mudslides in the East Fjords; and earthquakes and floods in the North. The list will be significantly longer if you reside abroad. Every home has a threat of some kind.
It's OK that winter is on the way. What matters is that I eagerly anticipate the breathtaking scenes that lie ahead, when freshly fallen snow blankets the valleys and fjords, brightens the brief day with its magic carpet, and is mirrored on the calm sea. Maybe I've mentally prepared myself for this winter. So, I hope, and if not, I may have to write another post:)