A glacial lagoon known as Jökulsárlón can be found in the southeast corner of Iceland, close to the border of Vatnajokull National Park. The lagoon was formed when glaciers from the Breiðamerkurjökull glacier, which is a component of the larger Vatnajökull glacier, melted and retreated into the ocean.
There are thousands of tourists that travel to Jökulsárlón every year, making it one of the most popular tourist destinations in all of Iceland. One of the most famous things about the lagoon is the icebergs that broke off from the glacier and are now floating in the lagoon after floating out to sea. The lagoon's waters are known for their brilliantly vivid blue color.
Because the lagoon did not come into being until the 1930s, Jökulsárlón has a very recent history. Before that time, the Breiðamerkurjökull glacier reached all the way to the Atlantic Ocean. But because temperatures were going up and global warming was happening, the glacier began to melt, which caused the lagoon to form.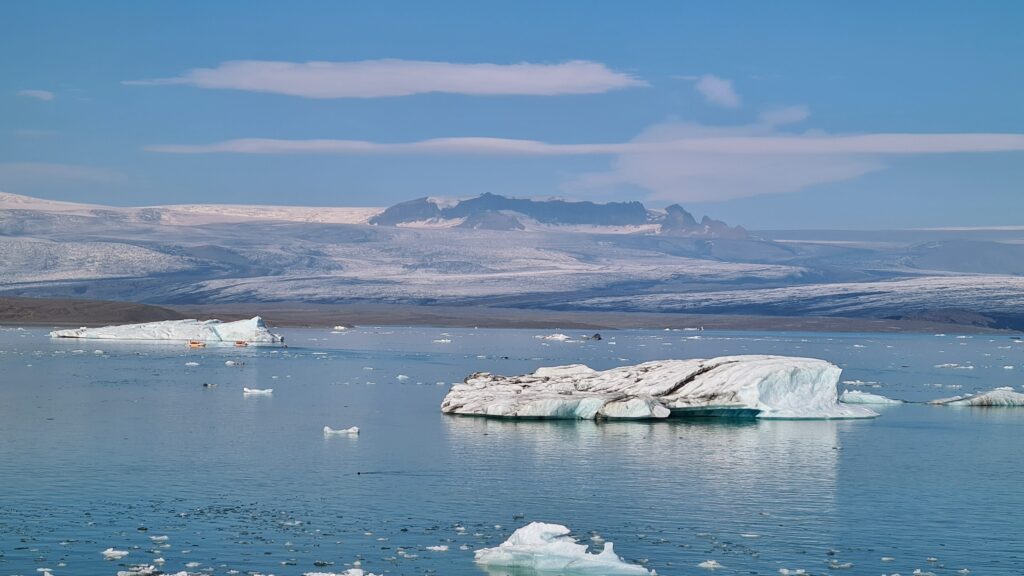 In recent years, Jökulsárlón has become not only a popular place for tourists but also an important place for scientific research. The lagoon gives people a unique vantage point from which to see how climate change and the melting of glaciers have changed the landscape around it. In addition to this, it is the habitat of a diverse array of creatures, including seals and seabirds.
In recent years, Jökulsárlón has also become well-known as a location where a number of Hollywood films have been shot, which has contributed to the area's increased popularity.
In general, Jökulsárlón shows the effects of climate change, Iceland's unique geology, and the stunning natural beauty of the country.