Holmavik is the first village you come to when you drive to the Westfjords. It is located in Steingrimsfjordur and is a small village of approximately 400 people.
Holmavik's main economy is fishing and agriculture. A swimming pool is situated  just next to the tourist information center and camping area, located on the left hand side just when you enter the town.
The Strandir region where Holmavik is situated is well known in Iceland for sorcery and witchcraft. A museum has recently been opened in Holmavik to display this heritage. It is one part of three of that museum set up in different locations in Strandir region. This museum is well worth a visit to get acquainted to this part of Iceland's history.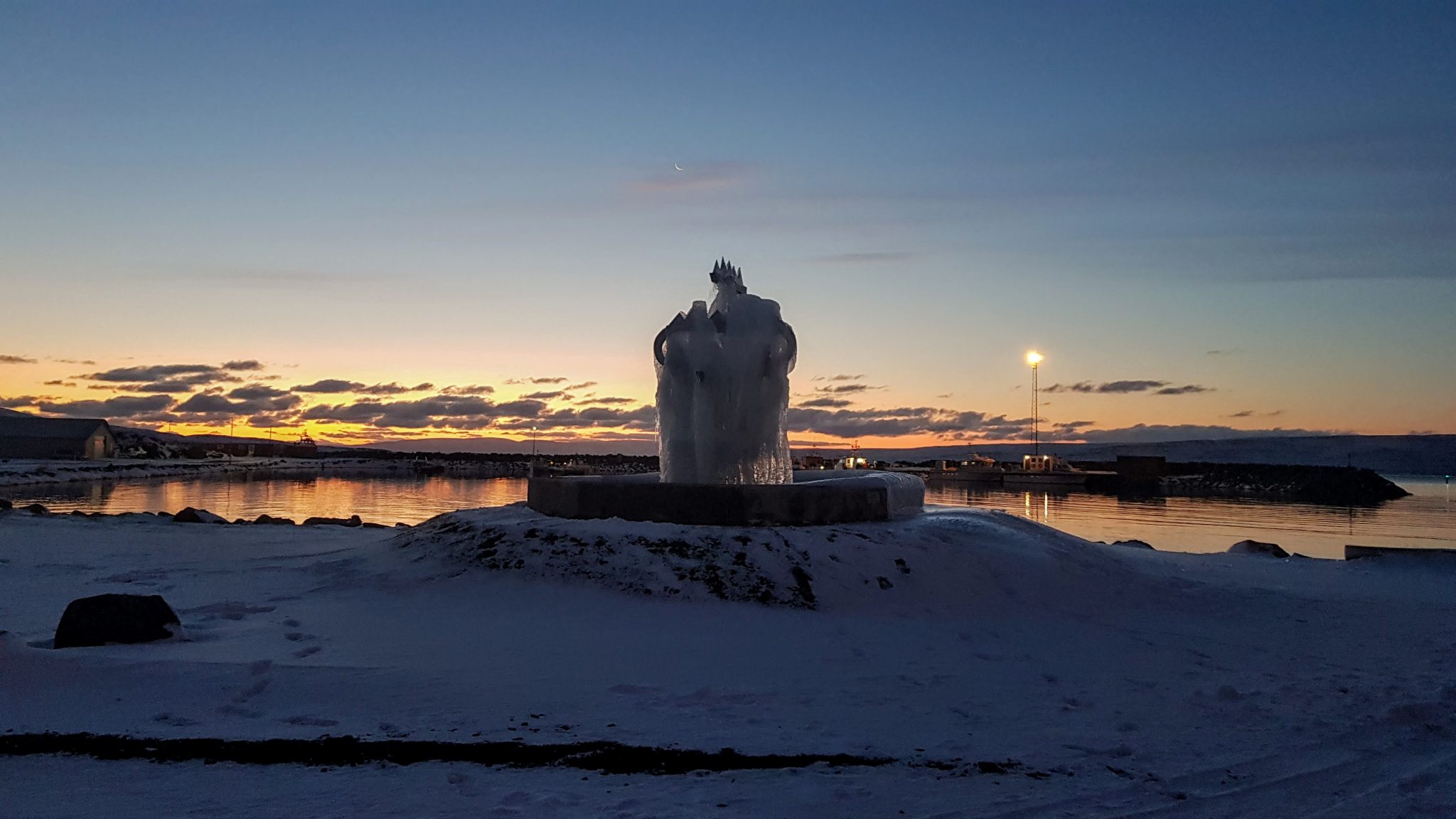 As you can see the winter scenes in Holmavik are fantastic. The sunrise is very powerful in harmony with this beautiful village that is in many ways one of a kind.