It is especially healing to walk. And it is even more healing to walk in a magnificent environment at the peak of summer, in calm and warm weather, and watch the complete stillness of the fjord. The air is filled with summer and this is the perfect summer morning.
Nature is these days in its most beautiful clothes. The birds are struggling to feed the young ones and think they can trick us from the nests when we walk along the footpath. We are always telling them that we are coming in peace, but they are still convinced that they need to trick us anyway.
Our favorite route is a 2 kilometer long path from the road up to the valley of Seljalandsdalur and over the avalanche protection, which runs up the hill, and ends in the valley of Tungudalur, which has become one of the best outdoor paradises in the country.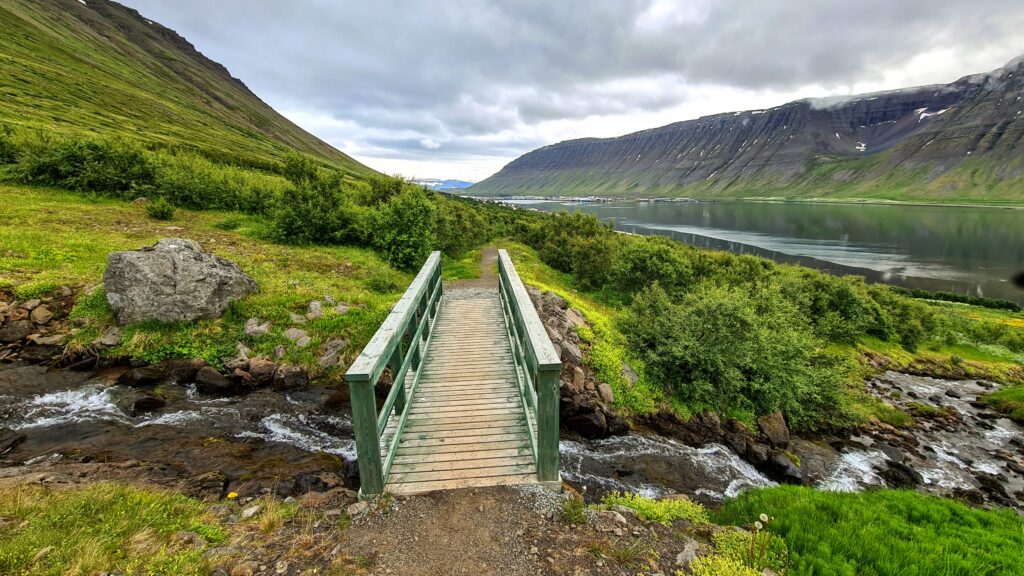 Stopping at the avalanche protection and breathing in the summer, the calm, the life and looking over one of the most beautiful towns in Iceland where it stretches into the stillness of Skutulsfjörður is a moment to preserve both digitally and subjectively. When winter comes with its snowstorms, it is good to warm up to the memory of a moment like this.
There is a lot of life in Tungudalur these days. The campsite is crowded, and a lot of tourists are enjoying life. An increased flow of tourists to the Westfjords was expected this summer, and this forecast seems to be coming true. One can only rejoice that as many people as possible visit this magnificent part of the country, the Westfjords, and they are truly welcome.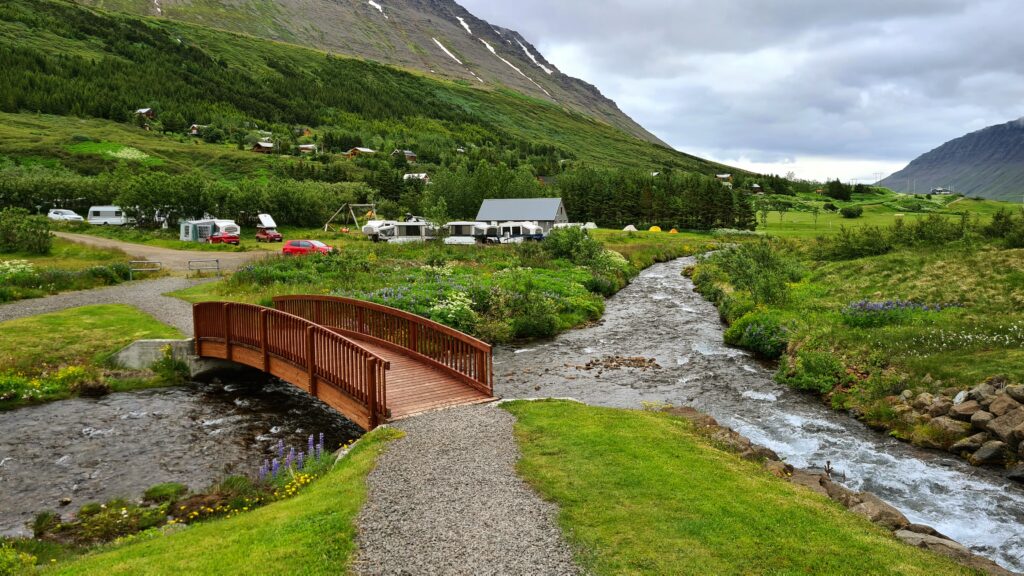 Tourists and locals alike can now enjoy hopping on Hopp scooters. The service began a few days ago in Isafjörður Town and has been well received; the bikes can be seen all over town and in the immediate vicinity.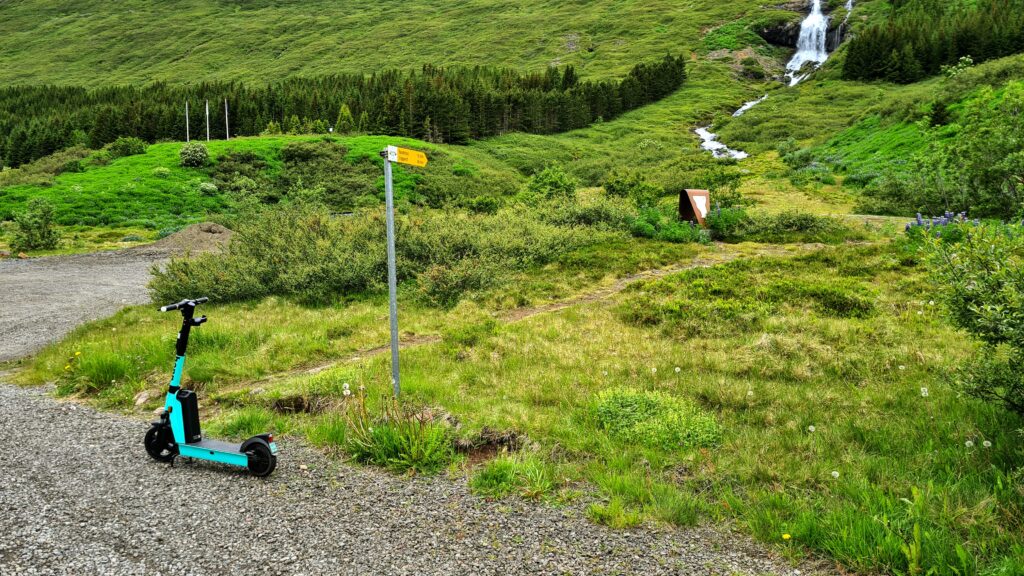 At the end of the morning walk, the sea had begun to ripple and a few rain drops were coming from the sky. But there is nothing to worry about. When you live in a place where stillness was invented, you know that sooner or later another perfect morning will come with complete stillness.