Skagaströnd has been in my mind for decades as the Icelandic country music venue. Several decades ago, famous outdoor festivals were held over the traders' weekend, with country music as the theme. Now that times have changed, country music is unlikely to have the same place on Skagaströnd as it once did. At least, there was no evidence of this when I first visited Skagastönd.
Skagaströnd is a lovely village on the east coast of Húnaflói bay. Since ancient times, the village has also been known as Höfðakaupstaður. Its history as a trading place dates back hundreds of years. For example, a monopoly store was established in 1602 and the trading area covered almost the entire Húnaflói bay and stretched all the way to Strandir on the west side of Húnaflói bay.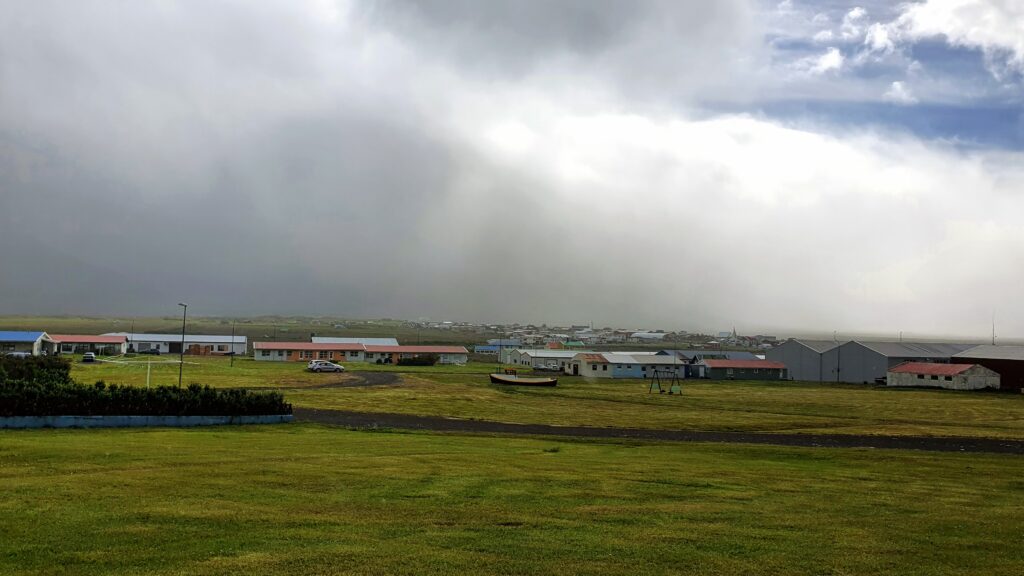 Natural beauty in the form of varied landscapes and vegetation can be found everywhere in Skagaströnd. You will see the splendor of Spákonufell, which towers over the town. There are marked walking trails on the mountain that allow you to experience the mountain's majestic power firsthand.
A notable location near the village is Spákonufellshöfði, which is a popular destination for walkers and other outdoor enthusiasts, and it is only a short distance from Skagaströnd's harbor. Footpaths have been marked, and signboards have been erected to educate visitors about the flora and fauna of the area. On a clear summer evening, the midnight sun sets as it dips to touch the horizon in the north.
The next time we visit Skagaströnd, we will stay there longer than the first time. The village and the area around it deserve more exploration, and we look forward to the next time, and hopefully the weather will be favorable.
The Arctic Coast Way includes Skagaströnd. It is a more than 900-kilometer-long coastal route in northern Iceland.