For decades, I've looked across Ísafjarðardjúp Bay towards Snæfjallastönd and Drangajökull on my way to Reykjavik and imagined myself exploring the area one day. Finally, that day arrived this week. I was not disappointed, neither by the landscape nor by the weather, as the sun shone brightly and the temperature was unusually high.
The first stop was to explore the legendary Kaldalón. It is only 20 kilometers from Vestfjarðarvegur to Kaldalón but is still "off the beaten track." The road is a gravel road but quite easy if you drive slowly. The road is single-lane and only single-lane bridges, so it is important to take into account other travelers on the road.
For a long time, Kaldalón has been engraved into the national soul of Icelanders since one of the nation's best-known composers, Sigvaldi Kaldalóns, decided to be named after the place. He worked as a doctor for a few years in this area about a hundred years ago and then fell in love with the place. During my trip, the reasons were revealed, as you will be very impressed by the place once you experience it.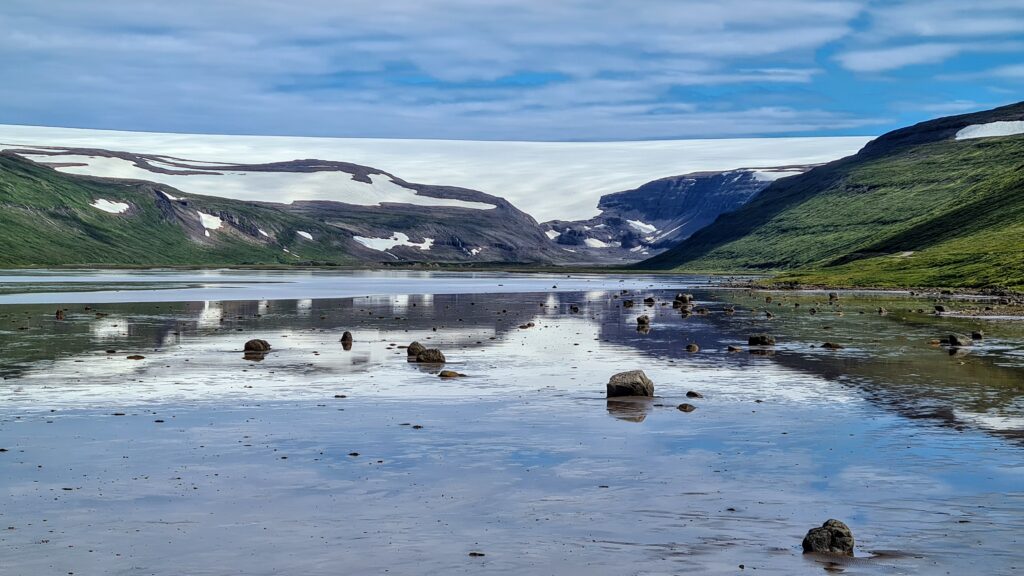 Kaldalón is majestically beautiful. We arrived during low tide, so the wet mud made a great impression on the environment. The lagoon has been formed with clay and sand from the Drangajökull glacier. From Kaldalón, the glacier is visible in all its glory as it falls between two large cliffs. From the glacier, the Mórilla glacial river flows, carrying the sand from the glacier icefall tail into the sea.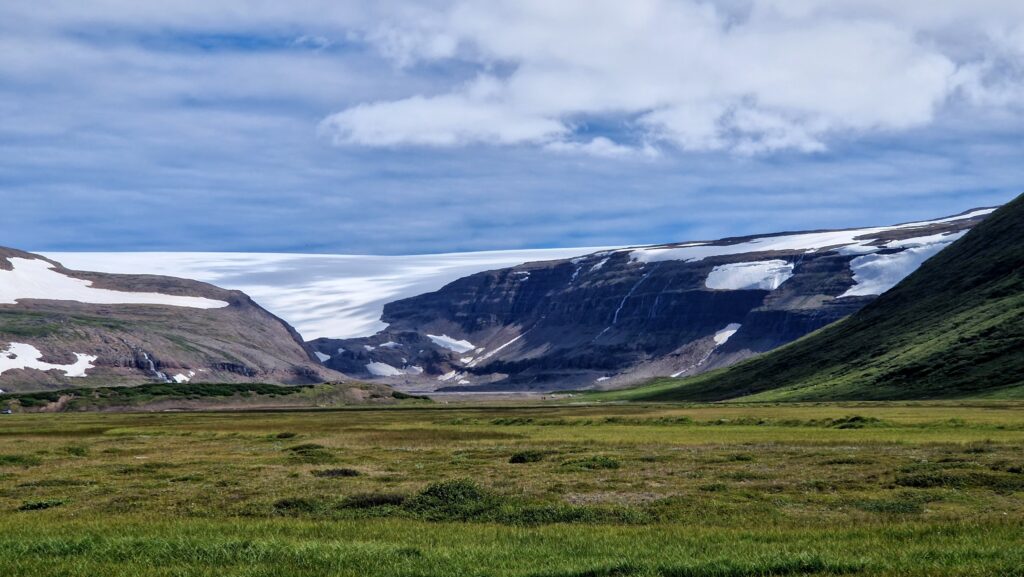 Kaldalón has strong ties to my family. My father was in the countryside nearby in the summertime almost a hundred years ago, tending sheep in the mountains and on the slopes around Kaldalón. I often thought of him while I was there, and now I understand why he was so fascinated by the place and talked so beautifully about it during his lifetime.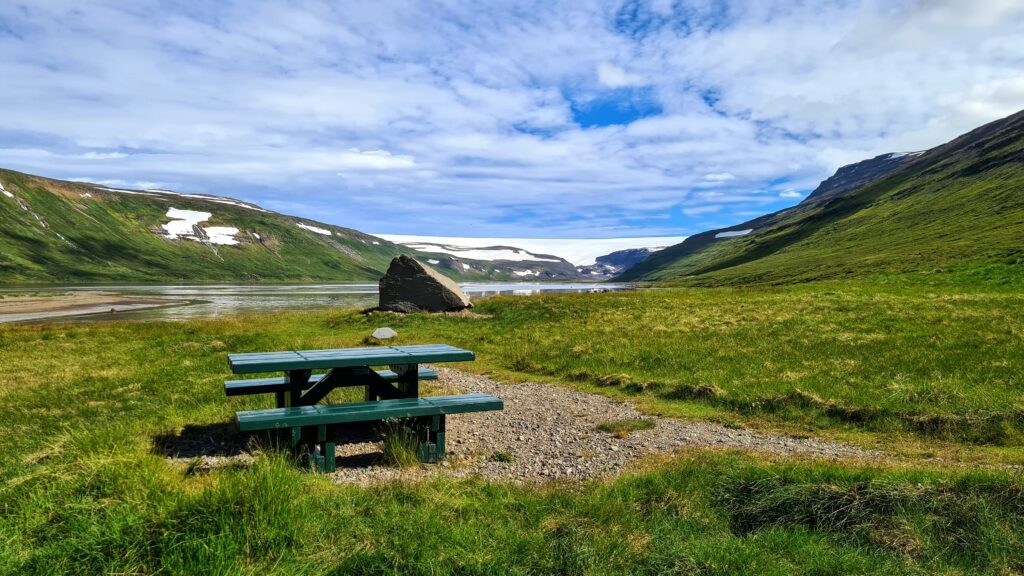 I'm sure it will not take as long to go on the next trip to Kaldalón. The plan is to go there in the autumn and take a closer look at the area around the lagoon in the autumn colors. Now I am joining the group of my ancestors and other Icelanders who have been fascinated by Kaldalón, but I will probably not have my name changed.