It's unusual to be driving on a road that ends and you can't go any further. Unaðsdalur valley, also known as Pleasure Valley in English, is one such location. That's where the road comes to an end, but what a way to end it. What a day and what a place.
Unaðsdalur, like many other places in the Westfjords, has a special place in my heart. My grandfather spent the first three decades of his life in Unaðsdalur. In a fjord on the other side of Drangajökull, he picked up his wife, my grandmother. According to legend, he crossed a glacier to retrieve his wife. Whether he walked over a glacier or not, it is clear that he had to travel a long and difficult path to win my grandmother's heart.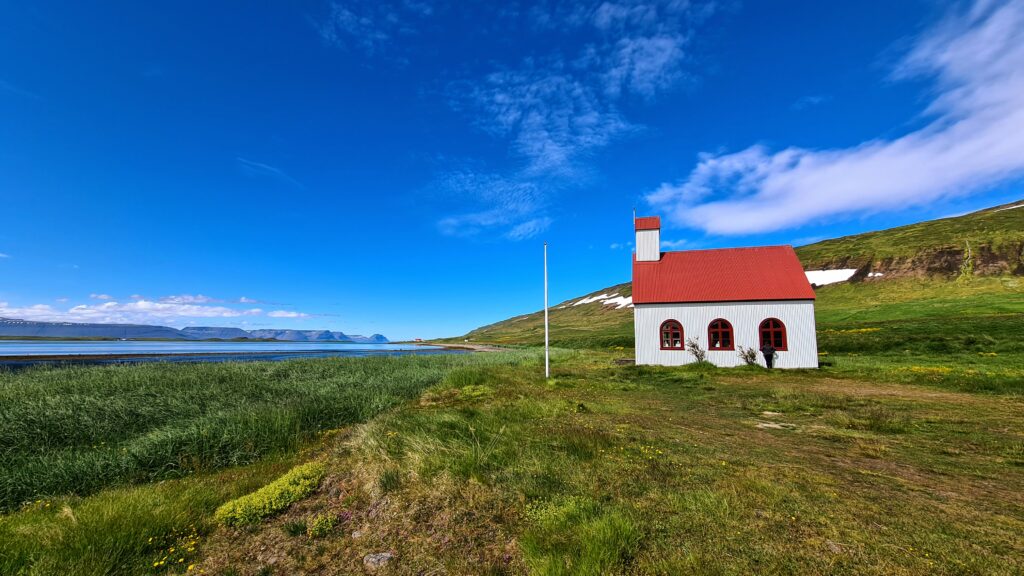 Unaðsdalur is a small valley. It appears larger in the distance when viewed from the other side of Ísafjarðardjúp Bay. The mouth of the valley, on the other hand, is very beautiful, with a powerful and clear river flowing between the hills and out into the sea along the church. The beautiful church has probably been there for a very long time. The view from Unaðsdalur of the island Æðey and the mountains and cliffs in Ísafjarðardjúp Bay is breathtaking. The bay has never been more beautiful than when viewed from Unaðsdalur that day. Maybe that's where the name Pleasure Valley came from.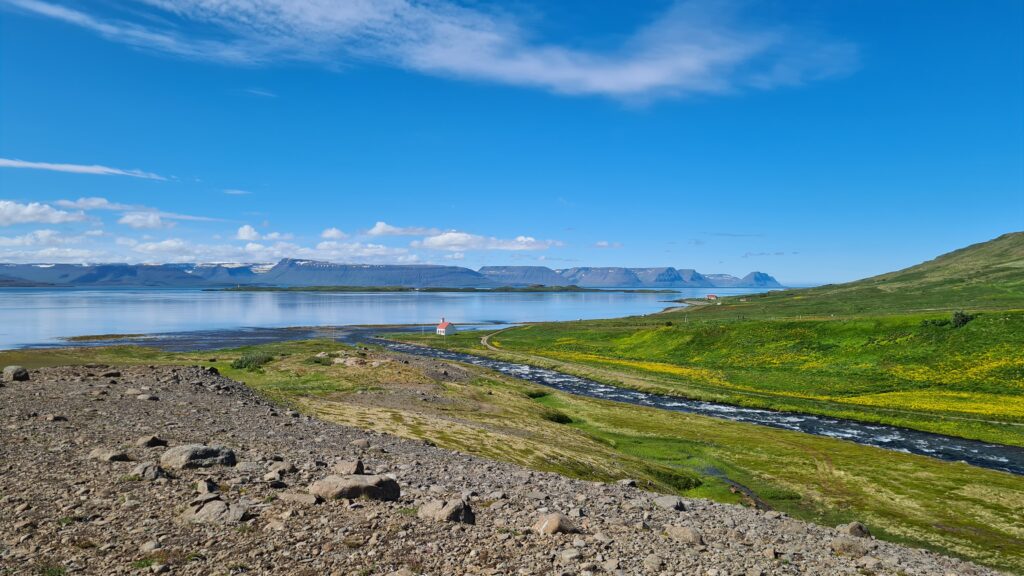 In many places in this area, you can see Drangajökull glacier. It has probably had a great influence on the fact that year-round residences are no longer in this area. Several hundred people lived in this area more than a century ago. Winters must have been bitterly cold as the cold north and northeast winds blew down from the glacier. Snæfjallaströnd, Snowy Mountain Beach, is located to the north of Unaðsdalur and certainly lives up to its name because the snow never completely disappears in the summer, demonstrating how cold this area truly is. Summers are probably sunny and pleasant, but winters are harsh.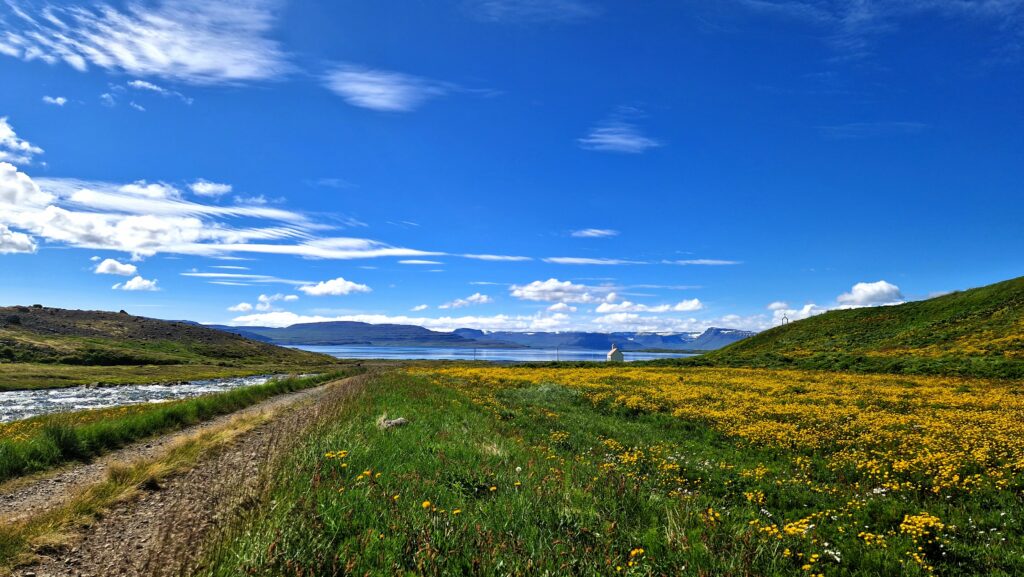 This pilgrimage could hardly have been more perfect. The weather was perfect for a summer trip in the Westfjords. The places we saw and learned about were magnificent, and we gained a new perspective on the beauty of the Ísafjarðardjúp Bay area. It was truly a pleasure, with breathtaking views of the Westfjords.