As Icelanders we have driven by the Sun Voyager a million times and walked by hundreds of times, but only once spent the time photographing it. 
We can truly understand why tourists are flocking down at the sea shore to photograph it. It is stunning. The sculpture at this place at any time captivates you into the late artist's concept. We all have a dreamboat fantasy of sailing away into the promise of primeval land.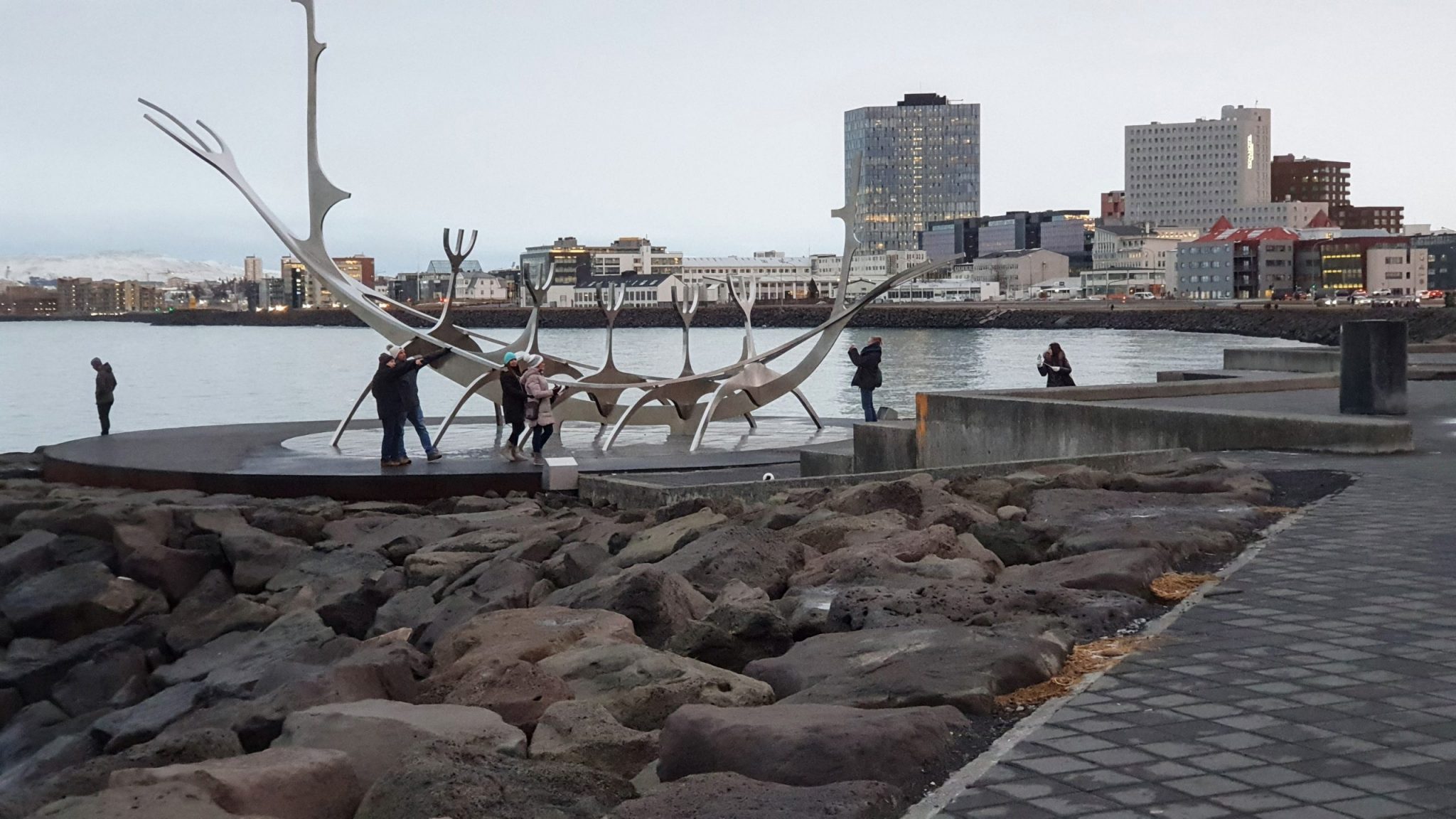 Human history shows how far this fantasy has brought us into the unknown both here on earth and in space. This is perhaps the strongest desire of us humans; to discover new things, new places, new experiences, new worlds and new heavens. The promise is there and it is up to us to follow it.
Learn more about the artist and the sculpture from sunvoyager.is Website.